5 Creative Cleaning Business Ideas for Entrepreneurs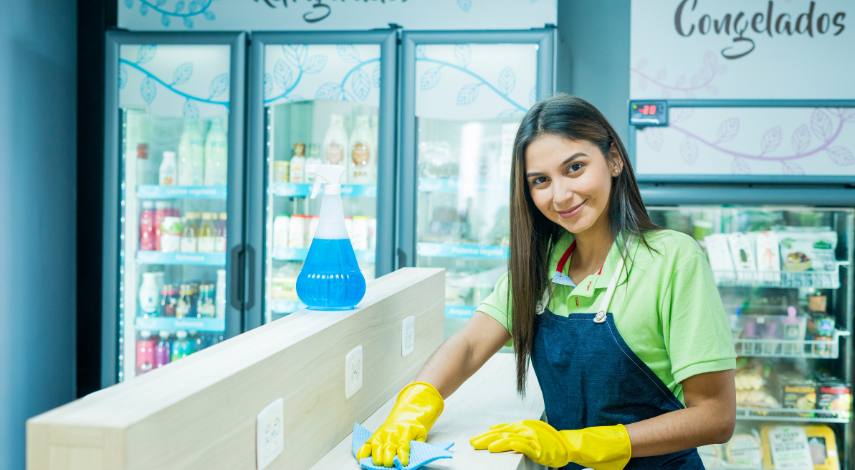 As a cleaning business owner, you have to do something to get new customers coming through the door. With a growing number of competitors taking on jobs for cleaning companies, you have to think outside the box. If you keep things the same way, you're going to continue seeing the same results.
If you want to see more success with your cleaning business, you have to get creative. Keep reading to learn about creative cleaning business ideas.
1.Window Cleaning
One option is to specialize in high-rise windowwashing utilizing sophisticated tools and ladders. Another option is to focus on cleaning the interior of windows for residences and businesses.
One could also offer services such as window etching, detailing, polishing, and more. Entrepreneurs could provide specialistic services such as glass repair and replacement for windows.
2.Pool Cleaning
For starters, they can focus their services on cleaning pool covers, skimmers, and pumps. They can opt to teach customers how to care for their pool as well as teach important safety tips.
This would be especially useful for people who own new pools and may not be familiar with their maintenance requirements. They could also offer green pool cleaning services that use more natural products instead of harsh chemicals.
3.Residential Cleaning
For instance, you could offer spaces for short-term rentals, such as Airbnb and VRBO. These companies need extra cleaning, which can be a supplementary part of your business.
You could even partner up with local real estate companies to offer services for clients looking to rent or sell their homes. An eco-friendly cleaning business is another lucrative route to explore.
4.Organization and Decluttering
Organizing and decluttering are tedious tasks that often leave homeowners feeling overwhelmed. For entrepreneurs looking to start a creative cleaning company, this can present a great opportunity.
There is a great demand for services that provide organizing and decluttering help, as well as space management solutions. Specializing in this type of service can help entrepreneurs grow their businesses quickly.
5.Trash Bin Pick-up
One of the biggest complaints is overflowing and unclean trash bins. Offering a service that provides and cleans trash bins on a set schedule can be a win-win. Clean and odor-free bins remove worries of contamination or health hazards from debris and attractants around public spaces while providing extra service for the entrepreneur.
Paying certain attention to the needs of the tenants can make the service even more successful. Building trust and reliability is the key to this new business and could take it to the next level. You should try visiting Themaidcoach.com and learn from the experts.
Put Yourself Out There: Exploring Creative Cleaning Business Ideas
These are just a few of the many creative cleaning business ideas for entrepreneurs to consider. In order to stand out from the crowd, it is important to stay creative and use the right marketing tactics. Get started today; you could be running your own successful business in no time!
If you found the information above helpful, please feel free to explore the rest of our blog for more great content.
Browse by Category