7 Reasons to Invest in Managed IT Services for Law Firms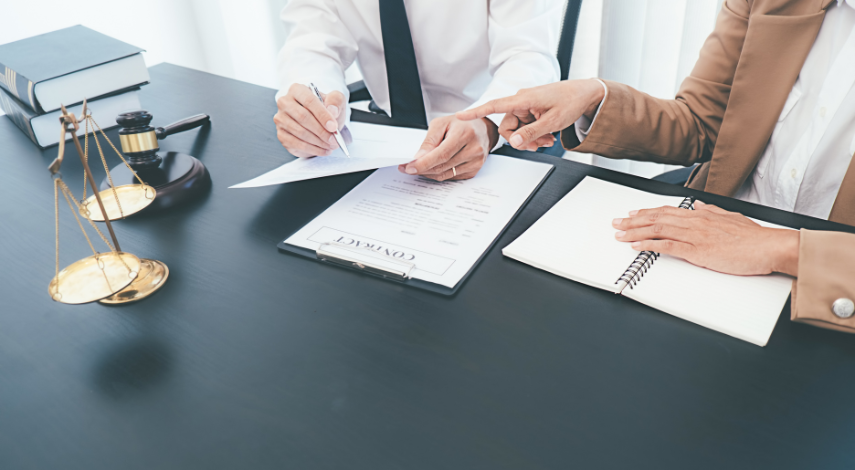 How do you secure your law firm's information? Law firms contain confidential information about employees, business partners, and clients. Information is most businesses' lifeline, so securing it from theft, damage, or widespread publication is essential.
Unfortunately, many businesses fail to secure their data. This stems from ignorance, a lack of funding, or the willful neglect of IT services. Luckily, you can prevent this by investing in managed IT services.
What are managed IT services, and why should you implement them?
This article will examine the advantages of managed IT services for law firms. Read on to find out more.
1.A Smart Way to Save Money
Managed IT services for law firms are a smart way to save money due to increased efficiency and reduced operational costs. The provider provides law firms with an efficient and cost-effective system for managing IT needs. The law firms can access all the necessary technologies and system upgrades at a fraction of the cost of the equivalent package.
It means they do not have to shell out top dollar for the latest IT hardware and system. It reduces the need to hire an IT specialist or employee, thus saving firms more money on overhead costs.
The provider can help lawyers spend valuable time on what matters most: providing legal services to their clients. As such, investing in managed IT services for law firms is a wise choice for a smart way to save money and enhance business operations.
2.Assurance of Cybersecurity
It can be a great asset for law firms to protect against potential cyber threats. With managed services, law firms can have 24/7 monitoring and maintenance of their IT systems. This helps ensure that systems remain up to date regarding cybersecurity measures.
They can customize their security protocols to their specific needs. They can get immediate assistance if there is a security incident. Managed services can also provide comprehensive data backup and recovery solutions if data is lost due to a breach or other cybersecurity issue.
It can be retrieved quickly and with minimal disruption to the business. And managed IT consultants can help to protect against potential legal risks associated with data breaches. All of these measures add up to an increased assurance of cybersecurity.
3.Government Compliance Will Never Be an Issue
These services can help managers keep their firms updated with the ever-evolving technologies, including regulations that have been put in place. They can assess and monitor the IT infrastructure regularly, allowing them to react quickly to changes in government compliance regulations.
\And the law firms can automate routine tasks to help the firm comply with the government's various guidelines. This can further minimize the risk of non-compliance.
These services allow managers to focus on their business rather than worry about day-to-day compliance issues. They can also provide law firms with peace of mind that government compliance will never be an issue.
4.Improved Access to Information
Lawyers can easily access important documents stored in the cloud. It gives them access to everything they need, no matter where they are. This eliminates the need for lawyers to keep physical copies of documents.
Which can take up valuable space in an office. Since digital copies of documents are more secure than physical copies, lawyers can trust that their confidential information will be kept safe from unauthorized access. These service providers also allow law firms to operate more efficiently, for they can share documents quickly and easily.
Which includes managing software updates and security measures remotely. Thus, investing in managed IT services for law firms can significantly improve lawyers' access to information.
5.Manage Technical Growth
They can upgrade to legal software packages and data storage optimization, which can all be handled by an experienced IT provider. Not only does this help to keep technology up-to-date, but it also frees up valuable time that you can use for more important tasks.
This provider also helps to improve internal decision-making through strategic analysis and feedback. Investing in these services for law firms allows firms to not only stay on top of technology changes.
6.Link Every Location Together
Investing in managed IT services for law firms can be a great way to link every location together and increase efficiency. The company can establish a uniform network that spans as many locations as necessary. This means that no matter the distance between sites, staff and clients can access the same information in the same format.
This central data management tool allows law firms to ensure accurate and up-to-date data is always available. It unlocks new possibilities for collaboration and communication. With the ability to link offices and jurisdictions hundreds of miles apart, a centralized IT infrastructure is invaluable for multi-site law firms.
These services can ensure systems are optimized, secure, and built to grow with the law firm. In the end, these benefits are invaluable to law firms.
7.It Can Boost Your Bottom Line
Law firms can benefit from managed IT services because it can impact their bottom line. Aside from the convenience of having an expert in the field take care of their IT issues, they also get to save money by not hiring their IT staff. These managed services include regular maintenance, eliminating the need to keep up with ever-changing technology.
They can also help to reduce the hours invested in troubleshooting hardware and software issues, which allows law firms to focus more on their core work. Managed IT services provide more efficient use of resources, such as server space, which can help reduce IT overhead costs. These savings can then be transferred to other investment opportunities that can provide better returns for the firm.
Investing in managed IT services improves a law firm's IT needs and resources and boosts its bottom line, ultimately leading to growth and success.
Exploring the 7 Reasons to Invest in Managed IT Services for Law Firms
Managed IT services for law firms provide comprehensive solutions for cost savings, cybersecurity, and compliance. This significantly lowers the cost of the business operation model, which creates efficiency, reliability, and scalability of the systems.
With the assistance of managed IT services, law firms can feel confident in their secure digital environment and remain focused on client services. Contact us today for more information.
Check out our other articles. We have many articles that can help you.
Browse by Category