8 Tips for Hiring Reliable Local Appliance Repair Services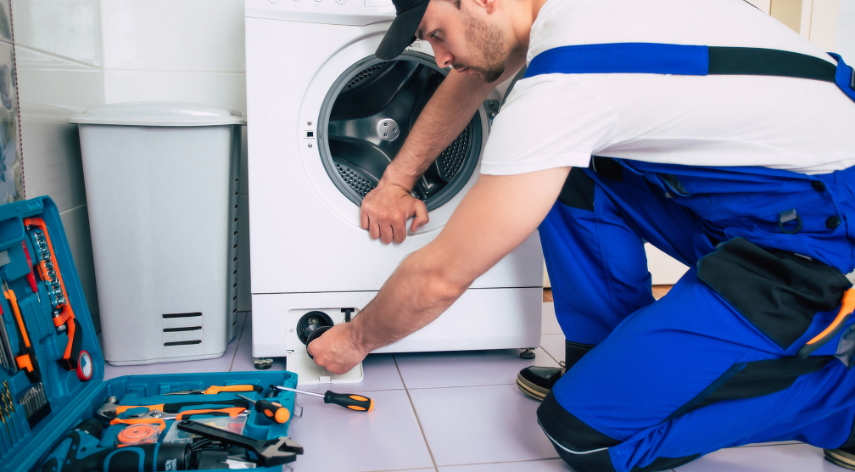 Are you having issues with your appliances?
It's important to have them maintained, so if you don't have a regular appliance repair service that you rely on, it can be hard to know where to look when you need help.
Your appliances are invaluable to you, and you should definitely have a go-to person for local appliance repair services. Need some help deciding who to go with? Here's what you need to know.
Seek Recommendations from Reliable Individuals
When seeking reliable local appliance repair services, one of the best things you can do is to ask for recommendations from reliable sources. Word of mouth is a great way to get a sense of the quality of the technician's work.
Reach out to friends, family, co-workers, and other people you know to ask what repair services they have used and how they liked the results. You can also ask your local hardware store for suggestions.
You can also search online for reviews of local companies. You should pay attention to customer service, cost-effectiveness, timeliness, and more to make sure you're getting the best possible service. 
Know and Understand your Appliance's Manufacturer
When hiring a reliable local appliance repair service, it is important to know and understand the manufacturer of your appliance. Before you get into details about hiring a service, research the specifications and workings of your appliance.
Many manufacturers offer reliable and safe support for appliance repairs. Make a list of the most common issues you have with your appliance. Also, consult your manufacturer's manual for specific instructions about maintenance and any warning signs that may indicate the need for repair.
If you are having problems, you should reach out to the manufacturer. Make sure to also be up to date on the warranty information for each appliance in your home. 
Check Technician's Knowledge and Abilities
Take the time to ask questions about their experience and credentials to ensure that they are properly certified and qualified to work on your appliance. Ask for references from previous customers they have worked with to receive feedback about the quality of their work.
Ensure that they are familiar with the model of appliance you have and, if necessary, are experienced in dealing with certain brands. Additionally, make sure that they understand the necessary safety protocols for handling electrical appliances and potential repairs.
Doing a small amount of research and taking the time to ask questions will guarantee that you find a reliable repair technician whom you can trust.
Obtain a Price Estimate 
When seeking reliable local appliance repair services, obtaining a price estimate should always be a part of the process. When researching companies, reach out, and ask for a written estimate of the cost of the repair before hiring.
By doing this, you are protecting yourself and ensuring that you're not subject to any unexpected charges. This written estimate should clearly state the cost of the repair, the parts that need to be replaced, the approximate time it will take, and the total cost.
Be sure to ask if the estimate is an estimate exclusively for the repair and not for the parts. If the repair company is reluctant to provide an estimate upfront, it's best to continue your search for a more reliable service. 
Ask About their Insurance Coverage
When hiring a local appliance repair service, it is important to ask them whether or not they have any insurance coverage. Insurance coverage is important because it can protect both the customer and the repair service in the event of an accident or unexpected issue.
If the repair service lacks insurance coverage, it is important to look elsewhere, as this is a sign that the company lacks experience and is unwilling to take responsibility in the event of a problem.
It is also important to ask which types of coverage the repair service carries, as this will determine how much will be covered in the event of an incident. 
Check Their Communication Style
Ask the service providers how quickly they respond to queries and how accessible they are when you need them – both when it comes to setting up an appointment and also when it comes to helping you troubleshoot any problems in the future.
Are they available by phone or email, or will they even come to your house if the problem is too complex? Try working with appliance repair companies that have strong customer service capabilities, which will help facilitate an efficient repair process.
Ask About Warranties
Specific companies may advertise having a warranty on their services, but be sure to check and ask for further details. An adequate warranty should include repair and labor costs for a specified period of time.
Also, make sure to ask if a warranty is applicable if a particular issue is to reoccur during the stated period. These questions are important to protect yourself so you are not stuck with costly repairs after the appliance repair person leaves.
Furthermore, ask if the company is able to inform you of any spare parts that may need to be replaced during the repair. Knowing how much in total the repair will cost upfront and if parts will be covered under warranty helps to make sure you are getting the most for your money.
Check Their Credentials
When hiring local appliance repair services, it is important to check their credentials. Ask the frequent questions that are relevant to the certification of your local appliance repair specialist.
Ask for proof that the appliance technician has the necessary certifications to work on your particular type of appliance. Checking their credentials is the best way to ensure that you hire a reliable and trustworthy local appliance repair service.
Doing your research and taking the time to make sure that your repair specialist is qualified will provide you with the peace of mind that your appliance is in good hands. Consider this local appliance repair company as part of your options.
Find Out Reliable Local Appliance Repair Services
When it comes to finding a reliable local appliance repair service, research is key. Utilize the tips discussed to properly vet potential services, and you will be sure to find a reliable repair service you can trust.
Make sure to ask about their experience, certifications, and warranties so you can hire confidently and receive the quality service you deserve.
Did you find this article helpful? Check out the rest of our blog for more!
Browse by Category