A Guide to the Best Pregnancy Podcasts of 2023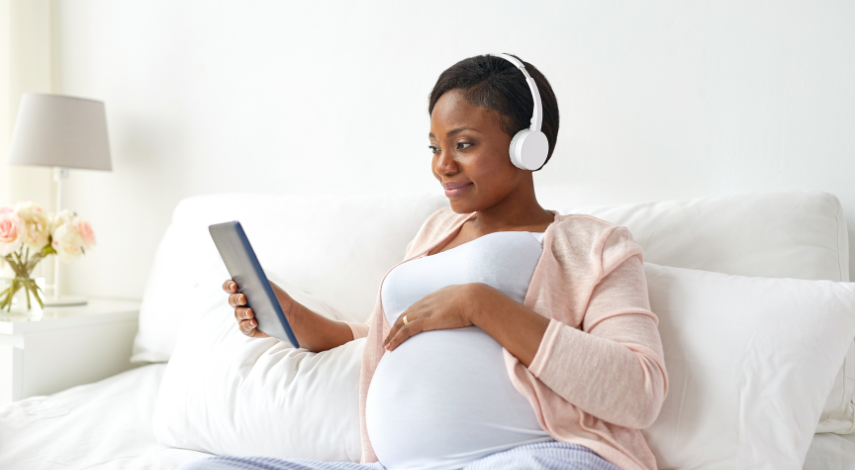 Are you pregnant and craving information on all things related to pregnancy? Are you wondering if there are good pregnancy podcasts that can give you all the information you need? Then, we have the perfect article for you!
In this article, we will be looking at some of the best pregnancy podcasts on the market today. All of the following podcasts feature top-quality content for pregnant women.
Be sure to read on to find out more!
The Birth Hour
This podcast is a treasure trove of real women's stories about their inspiring birth experiences. Each episode takes you on a deeply personal trip as mothers talk about their own experiences of having a baby. No story is off-limits, whether it's about a normal birth, a c-section, a home birth, or a hospital birth.
The Birth Hour is a safe place where people can get advice, ideas, and a sense of community. This podcast is a fascinating way to learn about the strength, resilience, and beauty of motherhood. It's great if you need encouragement, wants to hear different points of view, or are just interested in the miracle of birth.
Informed Pregnancy Podcast
Dr. Elliot Berlin has made a podcast that is both helpful and informative. The Informed Pregnancy Podcast takes a broad approach and covers a wide range of themes to help people who are expecting.
Elliot gives useful tips, addresses common worries, and gives advice on how to get through the journey with confidence. His soothing voice and approachable style make hard-to-understand ideas easy to understand, so viewers can feel informed and in control of their pregnancy.
This podcast gives parents-to-be the information they need to make good choices and have a healthy, happy pregnancy and parenting experience. It focuses on research-backed insights.
The Longest Shortest Time
Even though it's not just about pregnancy, The Longest Shortest Time is an interesting show that explores the many different parts of being a new parent. This show is led by journalist and storyteller Hillary Frank.
It looks at the ups, downs, and unexpected turns that come with becoming a parent. Through honest interviews and personal stories, Hillary talks about a wide range of issues. Examples of these issues are problems with fertility and unplanned pregnancies, the difficulties of blended families, and parenting as an LGBTQ+ person. 
Pregnancy, Parenting & Politics
Annie Murphy Paul is an author and writer who is well known. She talks about how pregnancy, parenting, and politics all have interesting things in common. This show looks at the hurdles and rewards of having kids in the modern world. 
She focuses on reproductive rights, health care policies, and how society views parenting. Annie talks to experts, parents, and supporters about things like maternity leave rules, access to health care, and how changes in society and politics affect how people raise their children. 
40 Weeks Pregnancy Podcast
The 40 Weeks Pregnancy Podcast is made to be a full guide for each week of your pregnancy. It gives expecting parents a detailed look at each stage of pregnancy. Vanessa Merten, who is an experienced doula and childbirth instructor, is in charge of this podcast. It gives people who are going to be parents a lot of useful tips, tools, and knowledge.
Each show goes into detail about how the baby is growing and changing, as well as how the mother's body and feelings are changing. Vanessa talks about things like prenatal care, diet, normal aches and pains, and getting ready for birth from the beginning of her pregnancy to the end.
Experts in the field are also interviewed on the show. This gives people access to valuable knowledge and tried-and-true methods. 
Preggie Pals
Preggie Pals is a fun show that talks about both the emotional and practical parts of being pregnant. Each show is led by a team of experts and real parents and covers a different theme related to pregnancy through interesting talks and interviews. From having trouble getting pregnant to getting ready for multiples, the show covers a wide range of important topics to parents-to-be.
The show gives helpful tips, advice, and emotional support to help women get through the ups and downs of pregnancy. Preggie Pals is a friendly and helpful place to get answers to your questions about picking a doctor, finding the right baby gear, and understanding common pregnancy discomforts. The mix of expert advice and real-life stories creates a comfortable atmosphere and gives viewers a sense of community and power as they start their own pregnant journeys.
The Pregnancy, Birth, and Beyond Show
Stephanie Greunke, an experienced doula and birthing trainer, is the host of The Pregnancy, Birth, and Beyond Show. This show looks at the whole pregnancy process from the beginning to the end.
Stephanie talks a lot about what to eat and how to exercise while pregnant, how to plan a birth, and how to heal after giving birth. She talks to experts in the field to learn about things like natural birth, medical treatments, other ways to deal with pain, and the mental and physical challenges of being a new mom. Stephanie's warm and loving attitude makes it easy for parents-to-be to feel comfortable, and she stresses the importance of taking care of yourself and making smart decisions.
The Birthful Podcast
The Birthful Podcast is hosted by doula and childbirth instructor Adriana Lozada. It has a lot of information and personal stories about pregnancy, birth, and the time after birth. Adriana talks about a lot of different things, like birth planning, childbirth education, parenting, mental health, and the problems that different kinds of families face.
The podcast's open-minded approach helps viewers feel like they belong to a group. It also reminds viewers that their experiences and decisions are real and accepted.
Adriana's caring and loving style provides a safe space where parents-to-be can find support, motivation, and the tools they need to make good choices for themselves and their growing families.
Tune In to the Heartbeat of Pregnancy Podcasts
If you're expecting a baby sometime in 2023, check out these amazing pregnancy podcasts. Each podcast provides valuable information, from nutrition advice to helpful tips from experienced moms.
Tune in now for the perfect balance of education and entertainment. And don't forget to subscribe to these podcast recommendations so you never miss an episode!
Was this article useful to you? If so, be sure to check out our blog for more helpful content and resources.
Browse by Category