A Guide to the Best Solar System Book for Beginners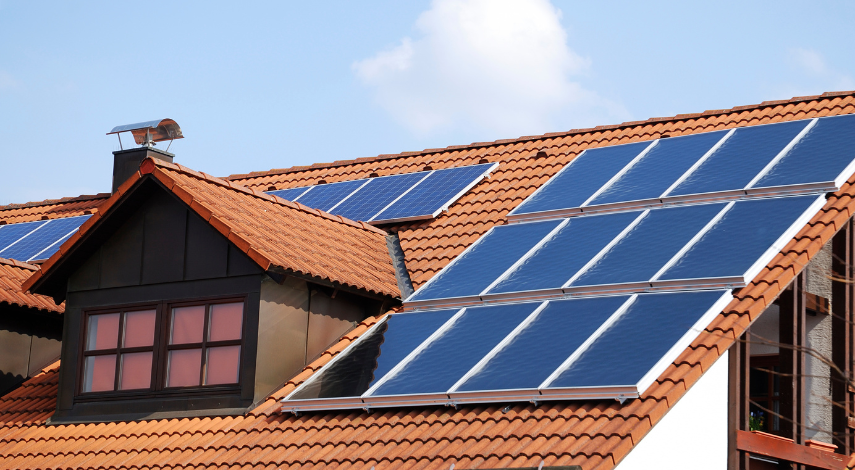 Do you want to learn more about the solar system but aren't sure where to begin? You'll find lots of resources, so it can be challenging to find a starting point.
While there's no exact place where you should start learning about the solar system, you want to make sure you cover crucial points. It can be overwhelming for a beginner, so you want to start with a topic you find interesting. So, how do you do so?
Here's a guide to the best solar system book recommendations for beginners.
A Brief History in Time
In this book, Stephen Hawking explains what you need to know about the universe. It breaks down the science behind black holes, space, time, and other related theories.
It's an easy read for those who want to learn about space or people that aren't rocket scientists. So, it works as a great head start if you want to know the origins of the universe and what comes next.
Cosmos
Cosmos talks about space history through scientific minds. Despite being released in the 80s, it's one of the most popular space books.
Many people use it as a reference when they delve into the history of science, philosophy, and the universe as a whole. Some even praise it for using beautiful language to explain these topics.
You can also check out blogs dedicated to space education and similar content, like https://www.theplanetdude.com/articles if you want to start with something lighter.
Missions to Mars
Besides learning about Earth, you might want to take a closer look at its little neighbor, Mars. You might notice lots of explorations made on the planet. So, it's interesting to see the details of those NASA missions.
It also features photographs, discoveries, and evidence of organic life. While the Mars mission is a work in progress, it gives you a great glimpse and head start at discoveries from different planets.
Stars and Planets: The Most Complete Guide to the Stars, Planets, Galaxies, and Solar System
If you want to focus on learning about the solar system, you want to check out the book called Stars and Planets. The updated and expanded edition provides a deeper look at up-to-date data as well.
The book is a 30-year collaboration among the world's top astronomy experts and celestial mapmakers. So, it's a great read if you want a comprehensive guide, complete with charts, diagrams, and photographs.
Simply Astronomy
As the name suggests, Simply Astronomy takes the science behind it into a book with bite-sized chapters and easy-to-understand topics. It keeps the content and writing to a minimum, making each explanation simple and allowing more room for deep understanding.
The authors also explain the book's content using different visuals to tell the story. They also condense complex topics, keeping them long enough to maintain reader interest in science education while providing clear-cut information.
Planets
The book called Planets takes you on a tour of the solar system, outlining things you might already know and an introduction of topics and points that are new. And so, it's an excellent place to start when you're new to learning about space.
While it's not as comprehensive as other books, it highlights the key points and features any first-time rocket scientist would want to know. This way, it gives you a start on each topic and lets you decide what you want to expand on.
The Secret Lives of Planets
The solar system has years of history, and this book does a great job at compressing them into a few hundred pages. What makes it interesting is that it comes with a glossary of Earth's neighbors.
It details each planet, from the physical compositions to temperatures and more. You can think of it as a guide to basic information on the solar system while acting as a window of inspiration to start your cosmic journey.
Fire and Ice: The Volcanoes of the Solar System
If you're into other science education like geology, Fire and Ice is a book you want to consider. It introduces you to a broader range of volcanoes beyond those on Earth.
It teaches you about the different volcanoes sprawled around the solar system, from those made of ice to molten rocks. It's a unique take on learning about different planets without actually touching on them directly.
Dr. Maggie's Grand Tour of the Solar System
If you worry about encountering too many big words when going through space books, you can check out story-based or children's books. One recommendation you can consider is Dr. Maggie's Grand Tour of the Solar System.
The author turns herself into a little cartoon figure to act as your guide around space. It comes with different illustrations with grand colors and unique designs, enough to keep you interested.
What We See in the Stars: An Illustrated Tour of the Night Sky
If you're a visual learner, What We See in the Stars is the ideal book for you. It focuses on presenting information on space and beyond through beautiful illustrations. And so, it's great for readers who love both art and science.
The book's author uses a range of art, mythology, and scientific evidence in over a hundred original pieces. It also touches upon different parts of space, from the stars and moon to nebulae.
Expand Your Knowledge of the Solar System With These Recommendations
When learning about space and beyond, you will find several resources, online and offline. Knowing what you want to learn is the key to finding the perfect solar system book. Nonetheless, it helps to start with recommendations that offer comprehensive explanations and clear details.
Another great thing about finding the perfect beginner book for learning about space is being able to expand on what you're interested in. This way, you don't end up consuming too much information than you can actually handle while maintaining your interest in the topic.
So, what do you think? Check out the rest of our blog if you want to learn more about them!
Browse by Category