Best Travel Vans for Living the Van Life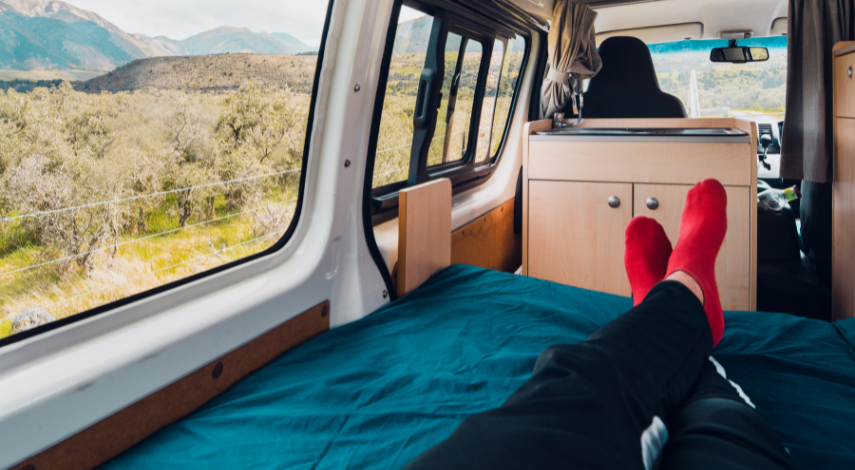 If you are reading this, you have heard of the awesomeness of living the van life. Better parking, saving money on rent and mortgage, traveling more cheaply, et cetera.
But you also know that you need the right van to make this lifestyle work. What makes a good travel van for the 'van life?' Read the list below for a few options for you to look at when making the choice of the best travel vans for the rest of your life.
Camper Van
For those interested in living the van life, a camper van is the perfect way to experience the joys of van living without the expensive price tag. From converted minivans to tricked-out Class B's, these choices provide an affordable way to travel the country.
The versatility of a camper van is impressive – they come equipped with all the necessary amenities of daily life and can fit up to four people. Their small size means they are perfect for urban maneuverability while still offering plenty of room to store gear and supplies. 
Sprinter Van
The Sprinter Van is one of the best vans you can use to live the van life. Not only is it spacious and filled with amenities, such as plenty of storage options and living space, but it also offers great fuel efficiency. Additionally, it has customizable interiors for whatever your needs may be, like beds and entertainment systems.
It also has a large selection of engine and seating arrangements, depending on what works best for you and your needs. With plenty of room and power to take you wherever you need to go, the Sprinter Van is the ideal choice for living the van life.
Transit Van
Transit vans are the best travel vans for living the van life for a number of reasons. First, they are spacious and provide ample room for two people. With additional storage, Transit vans are extremely functional and customizable – allowing you to add all of the amenities you need for a comfortable and worry-free lifestyle on the road.
Secondly, Transit vans are reliable and efficient – making them a great way to get from point A to B. Lastly, Transit vans are incredibly safe and include great features, such as side and rear sensors.
Storyteller Overland Van
Storyteller Overland Van is one of the best travel vans for living the van life. With over 6 feet of headroom, this beautify designed van has all the features you need to be both comfortable and inspired. A pair of 4×4 windows provide great views and natural daylight for an enhanced travel experience.
Storyteller Overland Van also provides a two-burner stove, a powerful refrigerator, and a sink, giving you the ability to cook and clean wherever you are. Plus, its rooftop solar has plenty of energy to keep your kitchen appliances and electronics running. With ample storage under the benches, you can keep all your gear handy and organized. Check out this storyteller overland review to know your options.
Choosing The Best Travel Vans
The best travel vans for living the van life will depend on your needs. Decide what you need, the size of the van, and your budget. Consider if you'd like more of a camper-van setup or just a basic living space, and find the right travel van to start your journey.
Make the jump today to start living the life of your dreams!
Browse by Category