How to Choose the Best Wedding Photographer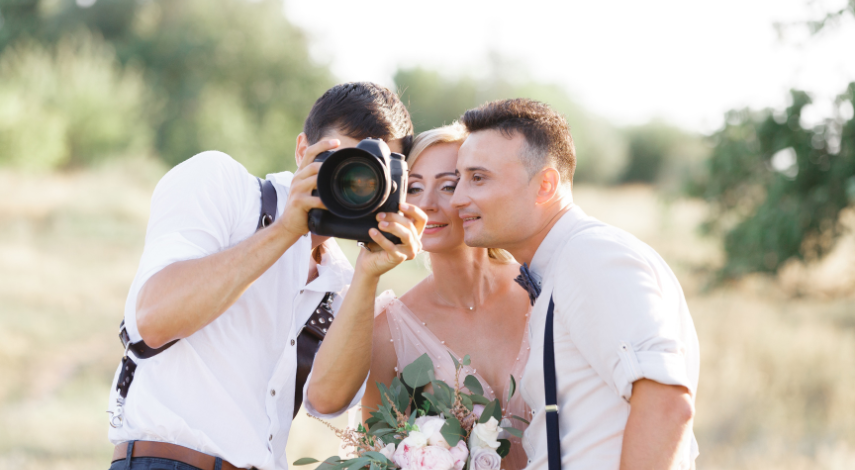 When planning your big day, you're awash with excitement for the future and the happy time to come. But amidst all the excitement and anticipation, there's one important detail that you need to think about. And that's choosing a wedding photographer.
From capturing those adorable ring-bearer photos to ensnaring those perfect candids of the happy couple. Your wedding photographer's going to be key to you capturing your day just how you want it.
Are you looking to capture the best day of your life as beautifully as possible? Read on to find out how to choose the best wedding photographer.
Understand the Different Types of Photography Packages
When choosing a wedding photographer, it is important to understand the different types of photography packages. The most common packages include:
traditional photography
journalistic photography
fine art photography
Traditional photography is very formalized and representative of a more traditional approach. It involves posing with family members and friends and capturing traditional decor and dresses.
Journalistic photography is more lighthearted and spontaneous. It is designed to capture events, interactions, and candid moments. Fine art photography is designed to convey a sense of atmosphere, mood, and emotion.
Each of these approaches offers different benefits, and it is important to consider which one is the best fit for your wedding. Once you have decided on the type of photography package, you can then begin your search and find a photographer, like storyhouse.photo, who may offer the style you desire.
Create a Photography Budget
Estimate the cost of the photography services by researching vendors in the area and noting the range of prices they offer. Speak with photographers to find one that fits into your budget while also checking their portfolio to ensure they can capture the desired style of pictures.
Consider any additional fees for increased time or travel, album design, or extra prints to make sure the price is within budget. Once a vendor is selected, discuss and agree on the total cost and the expected delivery of services in a binding contract.
Take Time to Connect With Your Photographer
You will be spending a significant amount of time with your photographer on one of the most important days of your life. It's important that you feel comfortable with them.
Schedule a consultation with your potential photographer. Make sure you feel secure in their eye for detail, their artistic style, and their work ethic. It's also important to get to know the personalities of the photographers you are considering.
Get to know your photographer and connect with them on an emotional level. This will make the wedding day experience much more special.
Choose the Best Wedding Photographer for Your Special Day
Spend some time comparing styles, portfolios, and pricing. With this, you should be able to confidently choose the best wedding photographer that matches your needs and budget. Don't hesitate to ask your photographer questions and partner together for a great finished product.
Take action and contact potential photographers to get the wedding photos of your dreams!
Is this information helpful? Please check out some of our other great posts!
Browse by Category