Sneakerhead's Delight: 7 Best Yeezys to Own in Your Collection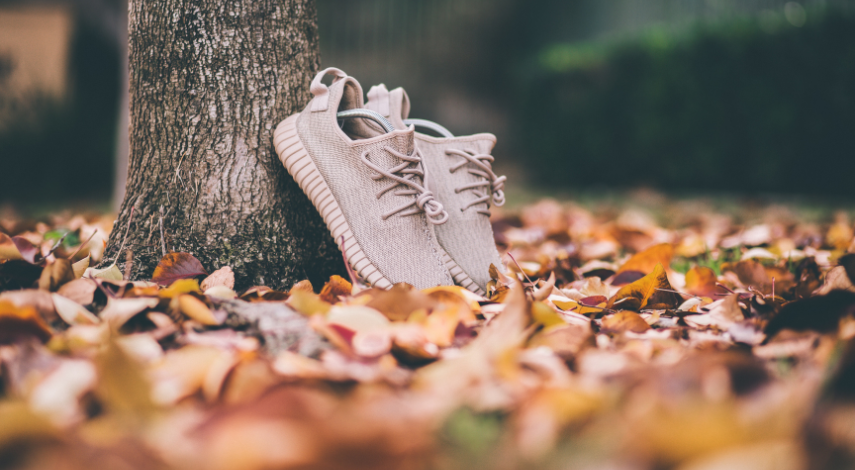 In the realm of sneakers, Yeezys hold a unique place. Born from a groundbreaking partnership between rapper-turned-designer Kanye West and the athletic brand Adidas, Yeezy shoes have transformed the footwear landscape. Their avant-garde designs, paired with innovative comfort technologies, position Yeezys as a symbol of contemporary fashion.
Collecting Yeezys is more than an investment in footwear; it's a connection to a defining era of sneaker culture and fashion innovation. Whether you're a seasoned collector or a newcomer to the sneaker world, understanding what makes each Yeezy model unique can help you choose the best Yeezys to buy.
1.Yeezy Boost 350 V2
One of the major draws of the 350 V2 is its unparalleled comfort. Adidas' signature Boost technology offers exceptional cushioning. It creates a feeling akin to walking on air.
Meanwhile, the upper part of the shoe is woven from Primeknit material. This ensures a snug and comfortable fit. It adapts to the shape of the wearer's foot like a sock.
Aesthetically, the Yeezy Boost 350 V2 makes a clear statement. The notable stripe running along the side adds a bold touch of contrast to the shoe. It creates an eye-catching pop of color.
The expansive palette of colorways available means there is a version of the 350 V2 to match any style or taste. You can buy Yeezys here now in a range of colorways.
2.Yeezy Boost 700
This Yeezy model embraces the "dad shoe" trend. The design of the Boost 700 celebrates a chunky silhouette. This trend also pays homage to the retro sneaker aesthetic. 
The upper portion of the shoe seamlessly blends leather, mesh, and suede. This feature adds an extra layer of aesthetic intrigue through a play of textures.
The range of colorways available for the Boost 700 also plays a part in its appeal. Dominated by neutral tones but featuring occasional bursts of bright color, the palette caters to a broad spectrum of style preferences.
3.Yeezy 500
The Yeezy 500 distinctively stands out from other sneakers on the market due to its groundbreaking design. It presents a futuristic aesthetic, pushing the boundaries of traditional sneaker design with a unique silhouette that is bold and instantly recognizable.
This model of Yeezy features Adidas's proprietary AdiPrene technology. This ensures that each step is well cushioned, providing an unrivaled level of comfort that makes this sneaker a joy to wear.
The mix of materials used in the Yeezy 500 adds to its visual appeal. It also features an interesting combination of suede, mesh, and leather. Together, these materials create a rich, tactile experience.
The Yeezy 500 monochromatic colorways provide a sophisticated yet bold aesthetic. Subtle in its design yet impactful in its statement, the Yeezy 500 is a shoe that effortlessly turns heads.
4.Yeezy Boost 380
The design of the Yeezy Boost 380 strays from the standard sneaker look. Its distinctive, almost alien-like pattern acts as a conversation starter. It both turns heads and makes a bold statement.
The upper part of the shoe features a new, higher cut and Primeknit pattern. This material comfortably molds to the foot, feeling almost like a second skin, adding to the overall comfort of the shoe.
One of the main contributors to the Boost 380's popularity is its innovative design, which is futuristic and captivating. Additionally, the wide array of colorways available caters to different tastes. This makes it an adaptable choice for diverse style preferences.
5.Yeezy Boost 750
Setting the Yeezy Boost 750 apart from other models is its audacious design. With a high-top silhouette that distinguishes it from traditional low-top sneakers, this shoe is not only a trendsetter but also a statement piece in its own right.
Beyond its striking looks, the Yeezy Boost 750 also provides outstanding comfort, making it ideal for everyday wear. Adidas's Boost technology ensures that you can wear these shoes for long periods without discomfort.
Adding to the shoe's appeal is the upper, which is made of high-quality suede. This luxurious material enhances the overall feel of the shoe and, together with the well-crafted strap, contributes to the distinctive look of the Yeezy Boost 750.
This high-top sneaker was the first collaboration between Kanye West and Adidas. Its scarcity and historic status have made it a coveted piece among collectors.
6.Yeezy QNTM
What sets the Yeezy QNTM apart from other models is its inventive design. It marries basketball performance with high fashion. This shoe has a sleek silhouette that commands attention and lends a distinctive touch to any outfit.
Further enhancing the allure of the Yeezy QNTM is the use of a Primeknit upper, combined with a unique pattern that sparkles under light. This results in a shoe that not only feels great on the foot but also catches the eye with its dynamic appearance.
The enduring popularity of the Yeezy QNTM is thanks to the careful balance of exclusivity and accessibility. This shoe was released in limited quantities to maintain its desirability. Its high-top design and sporty aesthetic appeal to both sneakerheads and basketball fans.
7.Yeezy 700 V3
The appeal of the Yeezy 700 V3 lies in its avant-garde design. This shoe is a departure from traditional sneaker aesthetics, thanks to its dramatic lines and intricate detailing. 
But the Yeezy 700 V3 offers more than just visual intrigue. It also excels in comfort. While it forgoes the typical Boost cushioning found in many Yeezys, the shoe makes use of an EVA foam midsole. This provides a comfortable, responsive feel underfoot, making it ideal for both casual wear and more active pursuits.
The upper of the Yeezy 700 V3 features a multi-layered design, combining a mesh base with an overlay of RPU cages that glow in the dark. This distinctive design element adds a unique, futuristic appeal to the shoe, reinforcing its status as a standout piece in any footwear collection.
The Yeezy 700 V3 has earned its popularity due to its bold aesthetic and comfortable wear, but its appeal is also enhanced by its scarcity. Each release is available in limited quantities, adding to the shoe's desirability and potential as an investment.
The Best Yeezys to Buy
The distinctive features and styles of these Yeezys make them the best Yeezys to buy. Each model offers a unique design and colorway narrative that reflects the evolution of sneaker culture and fashion trends over time. The artistry and exclusivity of these sneakers make them not just footwear but collectible pieces of contemporary design.
For more useful articles like this one, take a moment to browse our page.
Browse by Category