The Perfect Venue for Your Next Corporate Event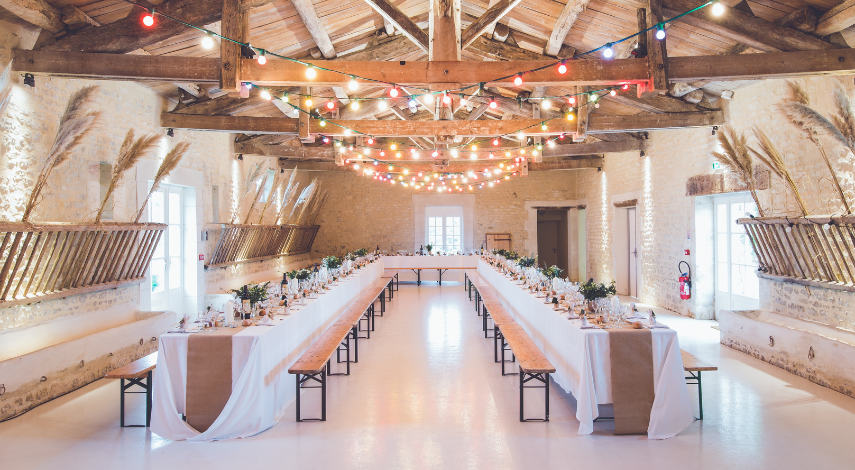 Are you tired of the same old routine? Do you feel like you're stuck in a rut?
Meeting up with people in the same old places year after year can turn a nice event into an ordeal. Rather than deal with the same old thing, get out there and experience something new. With simple tips here, you can find some amazing venues for corporate events and leave your old favorites behind.
Take control of your schedule and head out on an exciting corporate outing today!
Here is a quick guide to corporate event venues you should try this year.
Hotels and Conference Centers
Many hotels offer conference facilities with various meeting rooms of different sizes. They often provide comprehensive event services, including audiovisual equipment, catering, and accommodations for attendees.
Hotels have everything needed for a successful conference. It is the ideal setting for any corporate event.
Convention Centers
Convention centers are specifically designed to host large-scale events and conferences. They typically have extensive space and multiple meeting rooms. They also have advanced audiovisual capabilities and on-site support staff.
Additionally, the catering service is perfect for networking events.
Museums and Art Galleries
Museums and art galleries can offer a unique and creative ambiance for your corporate event. They often have event spaces available for rent and can provide a distinctive backdrop for networking and presentations.
You can customize the look and feel of the venue to reflect the theme of your corporate event. This will create a truly exceptional experience for your guests. With a museum or art gallery rental, you can rest assured that your event will be a success.
Rooftop Venues
Rooftop venues offer a unique atmosphere for corporate events and conferences. They offer a breathtaking view of the city skyline, as well as beautiful sunsets to set the tone for the event. Whether youre planning a launch party, company picnic, or networking event, rooftop venues are sure to exceed your expectations.
Unique Event Spaces
Depending on your event's theme and requirements, you may consider non-traditional venues like historic buildings, theaters, stadiums, or even cruise ships for your unique events. These venues can offer a distinct experience and leave a lasting impression on your attendees.
No matter what type of corporate event you are planning, it is important to choose a venue that will provide the greatest impact for your keynote speaker. For example, a former military keynote speaker can bring with them a wealth of knowledge. Check out the former military keynote speaker information here. 
Best Venues for Corporate Events
Choosing the right venue for your corporate event is essential to its success. Consider the range of unique venues for corporate events available to make your next conference unforgettable.
Ultimately, finding a venue with ample space, storage, amenities, and connections can make the difference between a good and a great experience. Every great event starts with finding the perfect place to host it.
So, don't wait. Start researching venues for your corporate event today!
For more helpful blog posts and advice on a range of topics, head to the blog now.
Browse by Category