Wedding Photo Booth Ideas for a Day to Remember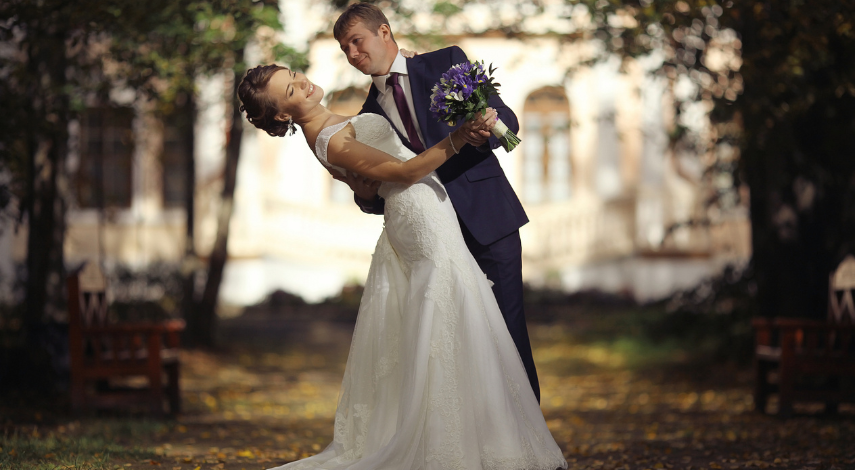 Are you looking for something that will let your wedding guests cut loose and have fun? The answer is a photo booth. 
Not only do photo booths get everyone involved in the fun, but they will give them a memorable keepsake to take home. It can also entertain the children.
There are different types of booth options. You can build a floral wall or put up a chalkboard. Some couples make things easy by placing disposable cameras on the tables at the reception. 
These are only a few wedding photo booth ideas you can try out. Check out this guide to learn more. 
Floral Wall
Floral walls are a romantic wedding booth classic. They can create quite the aesthetic, but hiring a florist to construct it will take a chunk of your budget. 
If you want to save money, make it yourself. Grab a piece of plywood and cover it with moss. From there, glue flowers of your choice to the greenery and let your guests have fun. 
Chalkboard
Chalkboards can add a dash of whimsy to wedding photos. Guests can write their initials on the chalkboard or draw cute pictures. All you have to do is place pieces of chalk on your reception tables and watch things ensue. 
You can pay for a grade school-style chalkboard or get a custom cut-out. If you're on a budget, make your own with chalkboard paint. 
Disposable Camera
Placing disposable cameras on your reception tables will allow guests to make their own photobooths wherever they are. 
You can designate a photo corner geared toward using the cameras or let your guests take pictures from their seats. After the wedding, have the photos developed and mail them to your friends and family. 
Wedding Props 
It doesn't matter if you go with event rentals in San Antonio for your photo booth or make one of your own. You have to include props. 
Mustaches, sunglasses, and big hats will give your guests the chance to have some silly fun. If you opt for a wedding photo booth rental, it will most likely include props. You can also make your own with cut-outs. 
Polaroid Cut-Out
A Polaroid cut-out will inspire your guests to loosen up and get goofy. They won't be able to resist making silly poses in the frame. 
Invest in a few frames and set them up in different places around the reception to give guests options. You can buy plain frames or have one custom-made with the names of the bride and groom etched in.
Wedding Photo Booth Ideas Everyone Will Love
Almost nothing will loosen your wedding guests up quite like a photo booth. Having one will let everyone participate in your big day. 
You can get a rental or try out some of the wedding photo booth ideas that you've read here today. Either way, your guests are in for a good time. 
For more ways to make your wedding day special, explore the rest of our blog. 
Browse by Category