What Are the Best Reasons to Take a Trip to India?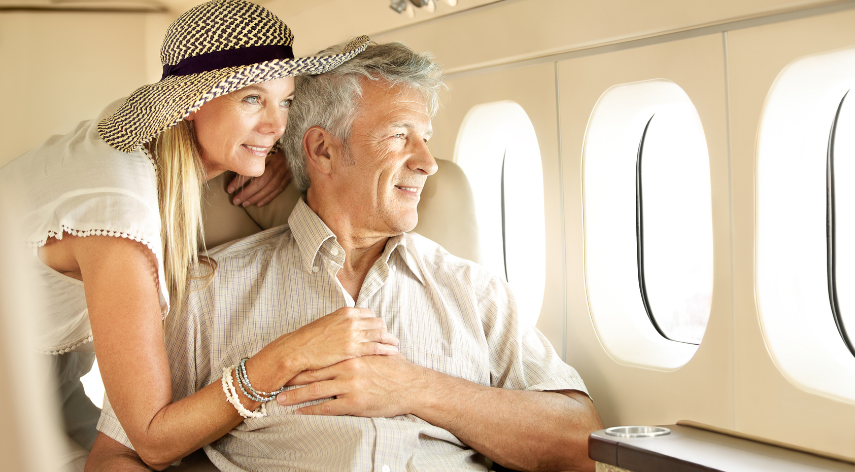 India is so in right now! 18 million tourists visited India in 2019 alone, making India the 14th most popular country in the world for international tourists.
One reason why so many Americans and Europeans visit India is that a trip to India can mean many different things. Regardless of what your interests and personality are, you will find numerous things to do in India. 
Yet the size and diversity of India can make it hard to plan a vacation. To make visiting India easy, you should think of a few good reasons for visiting the subcontinent. Here are a few of the best reasons to take a trip to India.
Indian History Is Rich
Humans have lived on the Indian subcontinent for more than 55,000 years. Africans, Europeans, and Asians have traveled through and inhabited India, creating a vibrant and distinct culture and history. You can find remnants of prehistoric and ancient history throughout India, including steles, caves, and works of art. 
When people think about visiting India's historical wonders, they think about the Taj Mahal. But you can also visit the Ajanta Caves, which date back to the second century BCE. If you prefer modern wonders, you can go to the Gateway of India in Mumbai.
You Can Enjoy Nature
India has thousands of lakes, mountains, and forests you can hike in. Popular natural attractions include Dal Lake, Nubra Valley, and the Rann of Kutch. 
Most of India has a tropical climate, but traveling into the interior lets you enjoy wet and dry weather. Talk to a travel guide about the weather you like and find a place in India where you will be comfortable. Start planning a trip for the winter, as the summer can get very hot and rainy. 
If you're interested in seeing wildlife, you can visit national parks and nature reserves all over the subcontinent. Visiting Sariska Tiger Reserve lets you see leopards, boars, and woodpeckers in addition to tigers. 
Indian Cities Are Shopping Destinations
Shopping is one of the best things to do in India. You can shop at large malls like Lulu Mall and World Trade Park, but the best shopping opportunities are in bazaars. You can buy beautiful clothes, jewelry, and spices, especially if you haggle for low prices. 
If you want to take home Indian cultural works, you should visit bookstores. Popular bookstore chains include Crossword and Oxford. Many cities also have small bookstores where you can buy CDs, Bollywood movies, and magazines as well as books of all kinds.
India Is a Religious and Spiritual Hub
India is the birthplace of Buddhism, Hinduism, Jainism, and other faiths. Temples like Kamakhya are open to the public, letting you pray and meditate with experienced religious leaders. You can also visit several synagogues and Christian churches during your vacation. 
The Ganges is a holy site for Hindus and a popular spot for yoga, meditation, and other religious practices. If you want to mingle with the locals, you should join yoga and prayer sessions by the Ganges or go on a riverboat cruise. 
You Can Participate in Festivals
India is a world hub for festivals and public performances. Holi and Diwali are the two most famous festivals, but you can attend plenty of other ones throughout the year. Indian Independence Day is August 15, and you can enjoy parades and musical performances everywhere you go. 
If you're taking a vacation to India for spiritual reasons, you should schedule your trip for a religious festival or holiday. Buddha's Birthday is the most popular Buddhist holiday in India, while Eid al-Fitr is the most popular Muslim holiday.
Indian Food Is Incredible
India contains dozens of regional and traditional cuisines, many of which are inspired by religious practices. Staple foods include rice, lentils, mung beans, and kidney beans. Most recipes contain spices and herbs like cardamom and cumin. 
Vegetarians will love Indian cuisine, as many dishes do not have any meat in them. If you like seafood, you can visit Goa and the Andaman Islands. You can enjoy meat dishes throughout the subcontinent, especially in Meghalaya. 
You can enjoy street food, casual restaurants, and fine dining, especially if you visit India's cities. Be careful when drinking tap water, as some places do not have clean drinking water for Westerners, though boiled water should be okay to drink. You can also enjoy bottled water or processed drinks like soda and fruit juice in many locations.
Make sure to try out India's diverse selection of tea. You can go to a tea house and enjoy glasses of masala chai with a cake or a small meal. You can also purchase tea leaves and bags from various street carts and tea gardens in rural India, letting you make beverages at home.
You Can Enjoy Great Hospitality
India's tourism sector is thriving, with many hotel managers and tour guides having years of experience working with Americans. You can stay in five-star hotels and resorts in cities and rural areas, letting you see and relax in all travel destinations in India. You can visit websites like https://www.royalcourtindia.com/ to book your trip to India and learn more about India's tourism sector.
You can travel to, around, and from India cheaply. Air India serves Delhi, Mumbai, and other major cities in India and airports throughout the United States and Europe. You can purchase round-trip, non-stop economy tickets for less than $1,000.
Many Indians take trains for domestic travel, which can be more affordable and entertaining than planes. However, Indian trains can be very crowded, especially if you're traveling for a festival, concert, or public performance. If you want some privacy, you should hire an Indian travel company to transport you in a car, bus, or helicopter.
Take a Trip to India Today
The most popular things to do on a trip to India include seeing historical landmarks, visiting natural wonders, and participating in Indian religious practices. But you can also go shopping, eat delicious food, and enjoy numerous music and cultural festivals. 
You will need to talk to a travel agent to book your flight, transportation, and luxurious hotel in India. You should also plan ahead for the weather, as the monsoon season can be rough. 
Go beyond the essentials for a great trip to India! Read in-depth Indian travel guides by following our coverage.
Browse by Category