5 Must-Visit Beaches in Florida for Vacation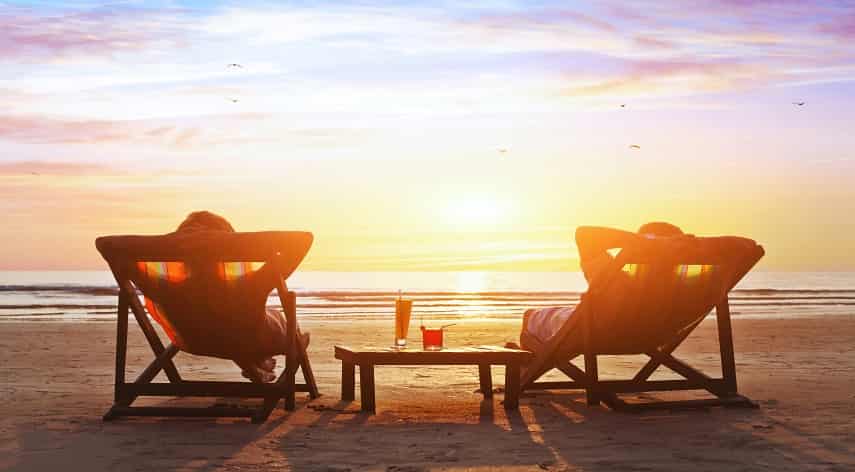 Looking to explore Florida Beaches? The beaches of Florida are a favorite destination for vacationers. This is a result of its snow-white beaches, crystal-clear waters, and cooling winds.
Even if you're staying for a short trip, there are some must-visit beaches in Florida for a vacation that you'll remember forever. From the calm, clear waters of the Gulf Beaches Coast to the lively waves of the Atlantic, there's a perfect beach for every type of vacationer.
Read on to learn about the five different best beaches in Florida for vacation.
1. Siesta Key Beach
Siesta Key Beach is a must-visit beach in Florida for vacation. It is one of the top beaches in the world and is known for its stunning white sand and clear blue waters.
Visitors can enjoy plenty of activities such as swimming, sunbathing, fishing, and kayaking. There are also several restaurants and bars in the area, making it the perfect place to relax and enjoy the Florida sun.
2. Delray Beach
Delray Beach is a small town located on the Atlantic coast in the southeastern United States. The town is known for its beautiful beaches, its quaint shops and restaurants, and its lively arts scene. Visitors to Delray Beach can enjoy a variety of activities, including swimming, sunbathing, fishing, and kayaking.
There are also a number of cultural attractions, such as the Morikami Museum and Japanese Gardens, the Cornell Museum of Art, and the African-American Research Library and Cultural Center. Delray Beach is a great place to relax and enjoy the Florida lifestyle.
3. Marco Island Beach
Whether you're looking to soak up the sun, splash around in the waves, or just take in the stunning views. It is also known for its unique shopping and dining experiences, making it the perfect place to find that one-of-a-kind souvenir. So, whether you're looking for a relaxing getaway or an action-packed vacation, Marco Island Beach is the perfect spot for you.
4. Amelia Island Beach
It is part of the Sea Islands chain, which spans from South Carolina to Florida along the East Coast of the United States. This picture-perfect island has lush greenery, immaculate beaches, and sparkling waters.
There are also a variety of activities to enjoy, such as golfing, fishing, and kayaking. Amelia Island is the perfect place to relax and enjoy the Florida sunshine.
5. Islamorada
Made up of six islands, this tranquil paradise is best known for its top-notch sport fishing and saltwater fly-fishing conditions. This beach has everything you could want in a summer vacation spot – turquoise waters and soft sand.
Thus, there's plenty to do in the area if you're looking for some excitement. Whether you're snorkeling, or just relaxing on the beach, you're sure to have a great time at Islamorada.
You may also consider going for a trip to the Daytona beach or cocoa beach and experience a lot of fun and a memorable vacation.
Explore the Beaches in Florida for Vacation
After exploring the beaches in Florida, it's time to book your vacation. You deserve a break and there's no better place to do it than in the sun. So, what are you waiting for? Start packing your bags and head to the Sunshine State for some well-deserved fun!
To explore more informative articles, visit our main blog.
Browse by Category