Camping Checklist: What You Need for Your Next Trip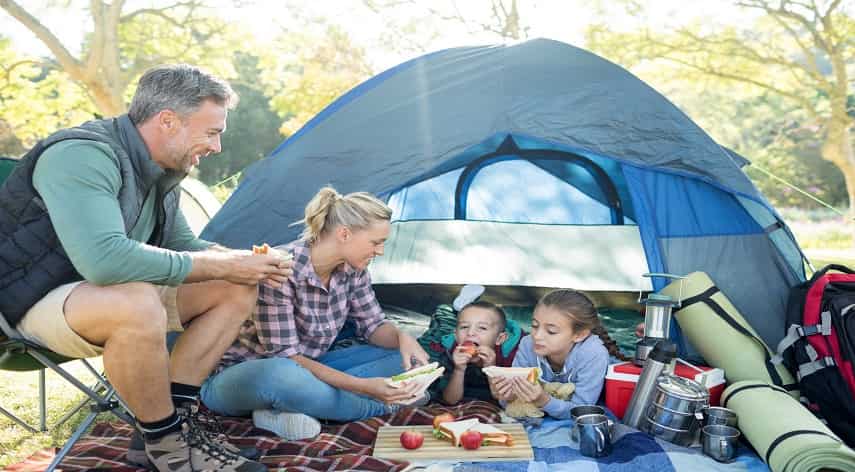 Did you know that more than 86 million U.S. households who consider themselves as campers? That's how many people are into camping nowadays.
If you're a camper yourself and are looking for a new camping checklist, then keep reading.
In this article, we're going to show you the camping equipment you need for your upcoming trip.
What You Need to Know Before Camping
Before we go to your camping must-have, it is important to have you secure this list first:
Identification
Cellphone or radio
Cash
Camping Reservation or Permit
You will also need to do your research first. Some camping sites will have available information online, either from a previous camper who has been there on a campsite website like Louisiana Camping.
This will give you an idea of what to expect and what things and equipment you can leave behind.
Main Camping Gear
First on your camping list is your main camping gear. These items are the things you can't go without. You will need for the campsite setup:
Tent and tent gear
Weather Clothes and footwear
Sleeping bags
Pillows
Flashlight
Lantern
Camping Table
Camping Tools and Repair Items
In camping, not everything is available, and if something bad happens with any of your equipment, you should be ready with your tools and repair items. These items will also be your aid in some of your activities when camping:
Camping Multi-tool
Navigation equipment or compass
Tape or duct tape
Extra paracord
Pole Repair kit
Mattress or bag repair kit
Other items you can bring, but this depends on your destination or activity for our camping. Mallet or hammer for setting your tent stakes, saw, or axe for cutting firewood.
Kitchen Equipment
If you have done your research on your next campsite, there might be some items here that you can cross out from your list. Water is sometimes available at a campsite. Food to cook is also a necessity but there are campsites where you can buy raw food items for you to cook. However, here is our list of kitchen items you should bring:
Matches or fire starter
Cook pot or pan
Stove and fuel
Eating utensils
Sharp knife
Plates and bowls
Cooking utensils
Mugs/cups
Soap
Bottle and can opener
If you are in a more relaxed environment and the carrying heavier gear is not an issue, you may also want to include cooler, ice, and wash bins.
Hygiene and Health Items
This next list of camping items is also a must on any trip. Whether near, far, or total outdoor camping, you should always consider having this in your bag.
First Aid kit
Toothbrush and toothpaste
Toiletry
Personal medication
Soap
Sunscreen and insect repellent
Optional Items to Add on Your Camping Checklist
Here are some optional items to bring:
Sanitation trowel
Wet wipes
Alcohol
Brush/comb
Cosmetics
Spare eyeglasses
Eyeshades
Portable shower
You can bring any from this list if space, weight, or your destination will allow it. It is important you know where you are going and what you may encounter during your camping.
It is also important that you have your list of activities that you will be doing for you to know which items you can ignore from our camping checklist and what else you need to carry.
Looking for other ways to enjoy your downtime? Be sure to read our other articles!
Browse by Category