Everything You Need to Know About Mt. Kilimanjaro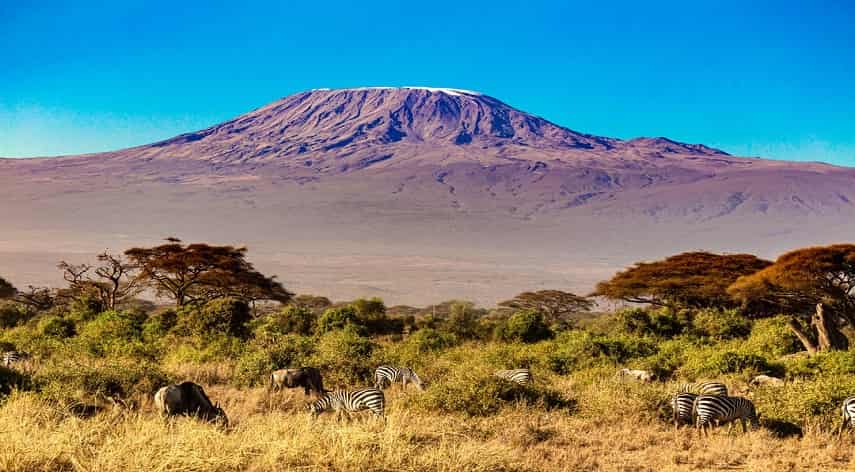 Mount Kilimanjaro is the tallest peak in Africa, at more than 19,300 feet above sea level, which is why it's such a popular pick for curious hikers from all over the world.
There are plenty of great reasons to choose this beautiful mountain for mountain climbing, but it is an undertaking, and you should be prepared before your trip.
If you have been wanting to climb Mt Kilimanjaro, read on to learn our best tips and tricks for making your trek up the mountain as smooth as possible.
Pick the Right Mt Kilimanjaro Climbing Routes
There are 7 different trekking routes to choose from when you climb Mt Kilimanjaro. The route you choose should depend on the kind of experience you're looking for.
If you are looking for a climbing experience that is cheaper, easier, and faster, the Marangu Route is your best bet. This route takes 5-6 days to finish.
If you're a more experienced climber and are looking for a challenge, the Machame Route might suit your needs. This route takes 6-7 days to finish and is a more difficult climb.
If you're most excited about the views this mountain has to offer, you'll want to choose the Lemosho Route. This route takes 6-9 days to finish and offers unforgettable views.
The Rongai Route offers solitude and less traffic if that's important to you, though it is a more difficult climb.
The Umbwe Route is known for having a steep and rapid ascent. For these reasons, the number of climbers who successfully reach the top is lower.
The Shira Route is a flatter hike and crosses the entire Shira Plateau. The Northern Circuit Route is more deserted and offers views of Uhuru Summit and Kibu Peak.
Keep in mind that the longer you take to complete your climb, the more time you give yourself to acclimate to the changing altitude. If you want an easier climb, the longer routes are best for you.
Bring the Right Gear
The best way to ensure that your climb up the mountain is as easy as possible is to make sure you have everything you will need.
You must bring water! Make sure to bring several 1-liter water bottles, a sleeping pad (inflatable if you want to carry a lighter load), and a sleeping bag meant to keep you warm in extremely cold temperatures.
You will also want to pack thermal leggings, a sun hat, sunglasses, sunscreen, quick-drying pants, clean socks for each day, and waterproof hiking boots. You may also want to bring toilet paper and climbing poles for extra comfort.
Bug spray, Dramamine, Pepto Bismal, and antimalarial pills are also a must. You will want to bring any medications you take regularly also! Especially if you don't know what medications are available in Tanzania.
Hiking Adventures and More
Now you know how to prepare for climbing Mt Kilimanjaro, one of the tallest mountains in the world. Any of the mountain hikes will offer an unforgettable experience.
For more about hiking, traveling, and much more, make sure to visit our other articles on our website!
Browse by Category