Planning A Vacation? Coastline Beauty Is Calling You!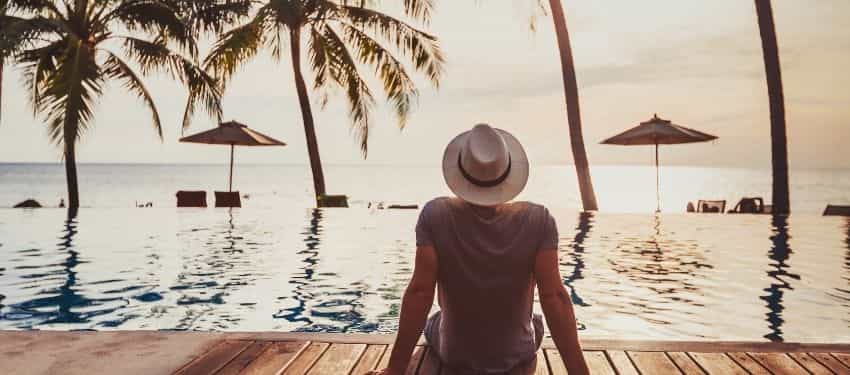 Are you looking forward to taking a break from the stress of your job? Is it difficult to find a family-friendly holiday destination? Do you desire to spend some quality time with your partner? But which place best accommodates your desires? Well, don't worry! We have got you covered. Scroll below to read through and find the answer!
In this article, we are going to check out Blue Flag certification beaches in India, Blue flag beaches, beaches in Odisha, beaches in Bhubaneswar, Puri beaches, and the best beaches in Orissa.
India has a rich source of breathtaking beauty and tourism sites. Ranging from alpine mountains in the north to splendid temples in the south; India is full of cultural diversity. On one hand, the northern part of India is landlocked; the ocean surrounds it on the tapering south. Oceans surround the peninsular coast of India from three sides. The Arabian Sea, the Bay of Bengal, and the Indian Ocean along with the coastline exhibit some lovely beaches. These spots have become tourist attractions with the surge in Indian tourism.
Many well-known beaches in India are on the Western Coast of India. Goa is one of the best locations stocked with exciting beaches. However, the country has more to offer than you think. From lively parties to solitude, every beach in India has exciting things to offer.
Blue Flag Certification Beaches In India
Foundation for Environmental Education makes certain certifications to make sure that beaches are safe for travel and tourism. This is a Denmark-based non-profit organization. This global certification is called Blue Flag certification. This is a voluntary award certification for beaches, marinas, and other sustainable boating tourism. Every beach must meet some parameters to be qualified for the Blue Flag certification. The Denmark beaches have over 240 blue flag beaches. There are several Blue Flag beaches in India. In October 2020, the foundation awarded eight Indian beaches with the blue flag certification. The Blue flag certification beaches in India meet all the criteria of the certification. This means they are clean, environment-friendly, and safe for tourism. As of now, India has ten blue flag beaches in India.
Blue Flag Beaches In India
Let us look at some of the blue flag certification beaches in India.
Eden Beach, Puducherry
Despite not being famous, this beach has bagged the blue flag certification. With its color-changing skies, spectacular beauty, and cleanliness, this beach looks like something straight out of an artist's canvas. With a belt of coconut tree plantations and the blues of the Bay of Bengal, this beach has scenic beauty and a soothing ambiance to offer.
Shivrajpur Beach, Gujrat
It is an excellent beach for strolling. It is one of the finest beaches to spend the weekend with the family and kids. Dolphins and beautiful birds are what draw people to this site.
Kovalam Beach, Tamil Nadu
This beach is approximately 40 km away from Chennai and is an excellent example of panoramic beauty. It is a tourist attraction for adventure lovers and is well known for windsurfing. There are several water sports to take part in and have fun!
Golden Beach, Orissa
The Golden Beach, also known as Puri beach, is best known for its annual Puri beach festival. The authorities host many events, mostly during the festive season. Sand art displays are one of them. The beach owes its name to golden sand stretching to the vast lands of the beach. The beach also attracts surfers and many pilgrims who can also visit Jagannath Temple, which is nearby.
Padubidri Beach, Karnataka
This lovely beach is in the Udipi district of Karnataka. This is the perfect place for seaside silence and adventure. With its exquisite blue skies and a grand sunset view, this beach is appropriate for taking a stroll in the evening. This is a not-so-packed beach, suitable for relaxation.
Sea Beaches In Odisha
Orissa is blessed with a shoreline that runs over 400 km. This state homes many pristine beaches which have gripped the visitors with their peaceful elegance and tranquility. It is Incredible India's Best Kept Secret. Beaches near Bhubaneswar are truly astounding. The soothing environment blankets the soul's comfort and provides a well-needed recreation.
Let us look at 5 best sea beaches in Orissa:
Beleswar Beach
This is a surprisingly attractive beach among love birds. It is by the Bay of Bengal and has a scenic location. It delights the tourists with its mesmerizing view of the sunset and the sunrise. Besides water sports, there are many other things you can try to explore since it is not jam-packed. It's a great place to spend time with your partner.
Gopalpur Beach
Once a commercial port, this is a fascinating sea beach in Odisha. The beach borders Andhra Pradesh and is by the Bay of Bengal. This is a dream-like beach where tranquility and soothing vibes wrap you in serendipity. The beach is great for water sports. Scuba diving, surfing, and paddle boating are some famous things to try!
Chandrabagha Beach
This is one of the cleanest and most pristine beaches in our country. On the famous Konark Coast of Odisha, this is a less crowded beach with proper maintenance. On every seventh full moon day, the authorities hold a big event which attracts many tourists. This is the beach well known for its pilgrimage and cultural events. The beach also attracts visitors to the famous Konark temple.
Balighai Beach
This is one of the finest beaches near Puri. The white sand appears to be glowing under the beautiful moonlight at night. Tall casuarina trees surround the wonderful beach. This is a beach recommended by many because of its lesser-known presence. There are food stalls installed in the evening with a blend of incredible Indian food flavors and spices.
Astaranga Beach
Whenever you have time to visit Orissa, experience the enthralling view of the sunset and sunrise at the Astaranga beach. This is a great family-friendly destination for many activities like bird watching, viewing turtle nesting and water sports, etc. Astaranga beach is an attraction spot for photographers because of its scenic beauty. This beach has a fish market every evening and attracts many tourists every year.
Odisha is a surprising stock of splendid beaches. Each beach has its own aura to offer. If you plan to travel around India in search of beaches, to take a break, visit these sea beaches in Odisha. All beaches offer a relaxing ambiance and calming environment. These are amazing destinations to visit. These beaches will refresh your mind and will cleanse your soul. Beaches are the perfect example of natural recreation.
Have a fantastic holiday!
Bon Voyage!
Browse by Category