How to Take a Vacation When Money Is Super Tight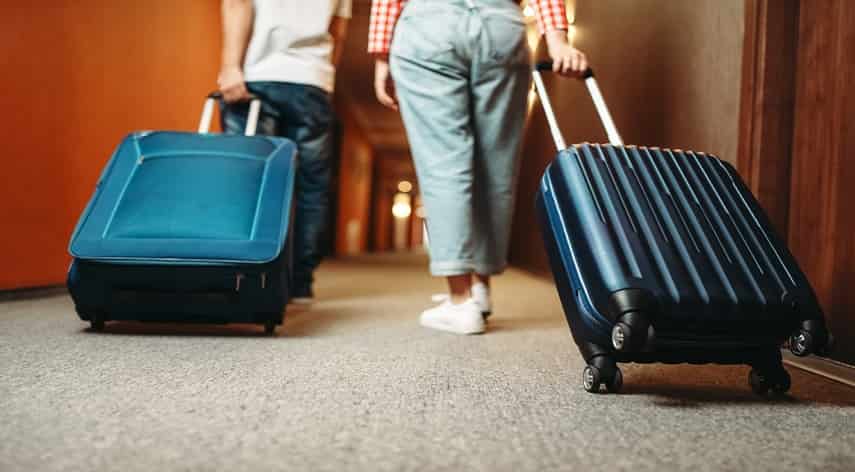 Do you want to take a vacation, but you are wondering if it is even possible?
You should take a vacation often as this can help you get away from it all, and refresh physically, mentally, and spiritually. However, financial constraints can get in the way and stop you from taking that much-deserved break.
If you are wondering how to afford a vacation when money is tight then read on for our top tips on how to have an amazing vacation on a budget.
Set a Budget
Before you start planning your trip, set a budget and stick to it. Determine how much you can realistically afford to spend on transportation, lodging, activities, and food.
It will help you narrow down your options and stay within your means. Once you have a number in mind, start looking for ways to save.
Research Your Destination
Vacationing on a tight budget can be tricky, but with a little bit of research and planning, it is possible to have a great time without breaking the bank. One of the most important things to do when planning a budget vacation is to research your destination.
Choose a location that has plenty of free or cheap activities to keep you entertained, and be sure to look for any deals or discounts that can help you save money. Once you have your destination in mind, start planning your trip and sticking to your budget.
Look For Ways To Save
See if you can find ways to cut costs on travel, lodging, and activities. For example, you might consider camping or staying in a less expensive hotel.
To save on food costs, look for lodgings that offer kitchenettes so you can prepare your meals. Research restaurants in advance so you can find affordable but tasty options. And be sure to pack plenty of snacks and drinks to keep you going throughout the day.
Choose Off-peak Times
One of the best ways to go on vacation on a tight budget is to choose off-peak times. This can mean traveling during the shoulder season or even the low season. Airfare and hotels are typically cheaper during these times and you can often find great deals.
Another way to save money on a vacation is to be flexible with your travel dates. If you can be flexible with when you travel, you can often find better deals on flights and hotels.
Take Advantage of Last Minute Deals
Another way to save money is to take advantage of last-minute deals. This can be a great way to get a cheap vacation if you are flexible with your travel dates. However, you should always make sure to do your research before booking anything to make sure you are getting the best possible deal.
Look for Promotions and Deals
When money is tight, taking a vacation may seem like an impossible dream. However, there are ways to make it work. You should look for deals on flights and accommodations.
You can check sites like Groupon that offer great discounts on travel packages. Additionally, you can opt for a less expensive mode of transportation, such as taking the bus instead of flying.
Use Point or Miles
You can also use points or miles you've accumulated from your loyalty programs and cards. You can often find deals where you can use your points or miles to get a free or discounted hotel room, flight, or rental car. Many credit cards offer rewards points that can be used for travel expenses.
Get Creative
If you're open to novel experiences, there are many affordable vacation options available. You might try couch surfing, visiting a new city on a budget, or taking a road trip.
Opt for Free or Low-cost Activities
If you travel on a budget, consider free or low-cost activities for your vacation. For example, you can visit a free museum, go for a hike, or explore a new city on foot.
If you are traveling with children, look for attractions that they will enjoy. You can also save money by staying in a hostel or Airbnb, cooking your meals, and avoiding expensive restaurants and activities. With a little planning, you can have a great vacation without spending a lot of money.
Make It a Staycation
A staycation can be a great way to vacation on a tight budget. To make the most of your staycation, try different activities around the area. Look for free concerts, festivals, and museums.
Take advantage of your local parks and recreation areas. Planning can help you save money and still have a great time.
Ways to Finance Your Vacation
There are many ways to finance your vacation, such as the use of your credit cards, personal loans, or borrowing from friends and family. You can check this article for more references on how to fund a vacation through personal loans.
Additionally, there are many ways to finance your vacation that don't require money. For example, you can trade goods or services with someone in exchange for a free stay at their vacation home, or you can Couchsurf, which is a website that allows you to stay with someone for free in exchange for doing some chores for them.
Take a Vacation Even on a Budget
If you're on a tight budget, there are still ways you can take a vacation. Consider following these tips in this article: research free activities in your destination, look for discounts, find a cheaper place to stay, and travel during the off-season.
With a little creativity, you can make your vacation dreams a reality. Make sure you take some time for yourself and relax. So what are you waiting for? Start planning your next vacation on a shoestring budget today!
Looking for financial guidance to help you through a tight budget or other money management woes? Check out the rest of our site.
Browse by Category