5 Fun Things to Do in Sydney, Australia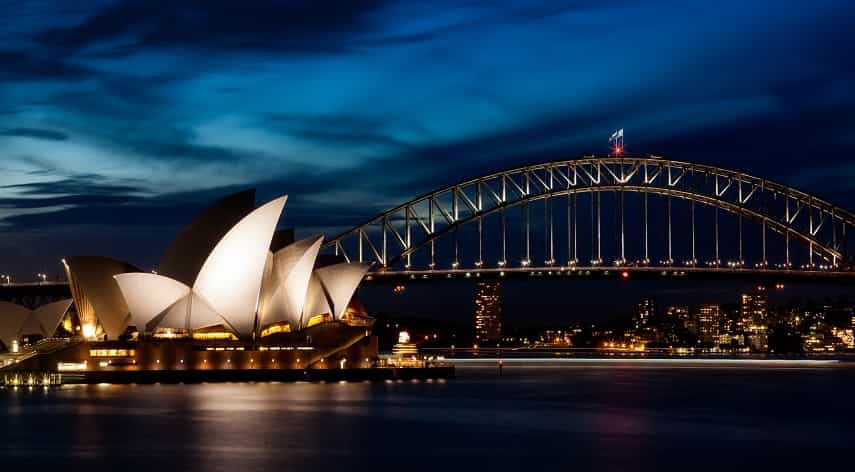 Did you know that 9.4 million foreign tourists visited Australia in 2019? There's no better time to travel to Australia than right now.
There are so many great places to go to and so many goals to accomplish when you finally arrive in this island nation, and to be honest, the most challenging part will be narrowing down all the possibilities!
If you are planning an Australia vacation, you must put these things on your travel checklist for your next adventure. If you're still undecided about where to travel within Australia, here's a guide to some fun things to do in Sydney, Australia.
1. Watch a Performance at the Sydney Opera House
Sydney Opera House is one of the most iconic buildings in the world and a must-visit when in Sydney. Seeing a performance here is an unforgettable experience. Whether you see an opera, ballet, or concert, you'll be blown away by the talent on stage and the beautiful setting.
Tickets can be expensive, but discounts are usually available if you plan. If you can't get access to a performance, you can still tour the building and learn about its fascinating history.
2. Enjoy the Views From Observatory Hill
Sydney is a beautiful city with so much to offer its visitors. One of the best ways to see the city is from Observatory Hill. This vantage point provides stunning views of the harbor, the Sydney Opera House, and the Harbour Bridge.
Visitors can also enjoy the views of the city skyline and the Royal Botanic Gardens green space. Observatory Hill is the perfect place to watch the sunset over the city or to get a bird's eye view of the New Year's Eve fireworks.
3. Take the Public Ferry to Manly
Taking the ferry to Manly is a great option if you're looking for a fun day out. The ferry ride is approximately 30 minutes and offers stunning views of the city skyline and harbor. Once you arrive in Manly, there are plenty of beaches, cafes, and shops to explore.
If you visit Sydney, you also need to experience boat hire self drive.
4. Soak up the Urban Beach Vibes
Soak up the urban beach vibes by spending a day at one of Sydney's beaches. Go for a swim, catch some waves, or relax on the sand and soak up the sun. For the more adventurous, there are plenty of other activities, such as stand-up paddle boarding, kayaking, and windsurfing.
After a day at the beach, take advantage of Sydney's world-class dining and nightlife. The city has something for everyone, from fine dining to cheap eats and hip bars to raucous nightclubs. Whatever your taste, you're sure to find something to your liking in Sydney.
5. Whale Watch on the Pacific Ocean
One activity that should not be missed is whale watching on the Pacific Ocean. Sydney is one of the best places in the world to see these massive creatures as they migrate along the coast. Be sure to bring your camera, as you will want to capture these amazing animals in their natural habitat.
Enjoy these Things to Do in Sydney
You won't be disappointed if you're looking for things to do in Sydney, Australia. From the world-famous Sydney Opera House to the stunning Bondi Beach, there's plenty to see and do. And don't forget to try some of the delicious food and wine!
Check out our other helpful guides to learn more about planning your trip!
Browse by Category