Tips to optimize PPC campaign management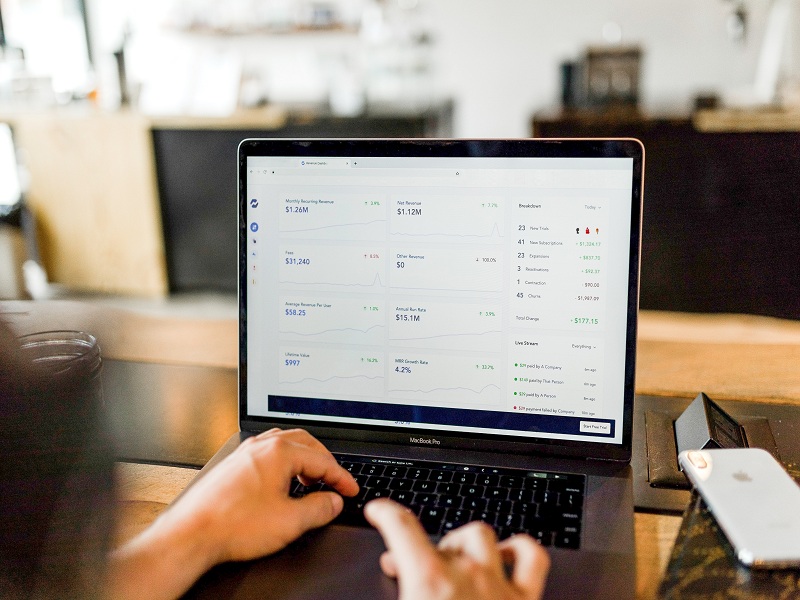 Pay-per-click ads (PPC) are the most cost-effective digital marketing strategy. It's a form of online advertising, where the advertiser has to pay whenever the ad gets a click. It is a paid marketing model which helps to promote business, enhance branding, and gain quick results from specific audience segments. PPC marketing provides you with better visibility to lift the customer's purchasing rate and optimize conversion rate. PPC campaigns play a crucial role in digital marketing. These campaigns help to score more visits on landing pages. If you have a menial budget to promote your brand offering, then pay-per-click advertising may be an ideal alternative for you.
An efficient PPC campaign requires extensive research and comprehensive marketing planning because it drives the visits on your landing page and makes it easy for you to measure the results. If you set a well-kept targeted campaign, it will develop a foundation of a good start. To get more clicks on your ad, your PPC should have high-performing keywords, well-defined with clear-cut goals, and should have a relevant landing page. However, there is more to improve PPC campaign management on Google Ads or any social media platform. If you are managing PPC and looking for better result, then here are some tips that can help you to optimize your PPC management services:
1. Define your Goals
Goal setting is the initial step in PPC campaign management. Without knowing your goals and objectives, it will be challenging to keep tabs on your brand development. A rightfully set PPC campaign can help you achieve your goals instantly. So, whenever you launch it, define your goals clearly and comprehensively. This is the essential part of PPC campaign management. You need to be sure of what you want from it. Your goals depend entirely on the kind of business you are doing. For a successful PPC ad, you need to have definitive plans such as:
Want to increase the traffic?
Need to improve sales?
Require more customers?
Reach your business requirements?
A successful PPC campaign with well-defined goals allure visitors and more clicks to a landing page. However, you can't achieve all your goals at once. So, don't make a crowded ad to reach all of your objectives at once. This will only drag visitors away from your landing page, and all the work will go in vain. Keep your PPC ad goal specific, precise, and relevant for your targeted audience.
2. Keyword Research
Even if you find your keywords more relatable and efficient in providing results, still perform keyword research now and then. Keywords play a significant role in boosting the PPC ads, so it is imperative to keep an eye on keywords volume. Put yourself in your customers' shoes, ask yourself what you would write to bring what you desire to see or purchase. This will give you quite a clarity on how to modify a keyword.
Remove the less intent keywords, add different adjectives with your brand and search their volume to determine high-value keywords. Low-performing keywords can cost you fewer visits and clicks on your ad. So it is necessary to cut them out. Also, add negative keywords so that irrelevant audiences don't land on your website. Negative keywords are the keywords that are not relevant to your services, product, or ad. Adding them will help you only to drive the right audience to your landing page.
There are many tools and software that can help you find relevant and high search volume keywords for your PPC campaign:
UberSuggest
Google Keyword Planner
Moz Keyword Explorer
Soovle
Jaaxy
io
3. Identify your Audience
Another important tip is to never jump on the bandwagon without knowing your audience. If you are not clear about your audience, then there is no way you can run a successful PPC campaign. PPC management services thrive on their audiences, so it is better to identify your audience before launching a PPC campaign. Here are the categories in which you can define your targeted audiences:
Age – Determine the age of the people depending upon your product or service. If you have a sports car rental company, what people of age will prefer to rent a sports car from you?
Gender – Almost every product and services are gender-specific. Take an example from above, and males more than females demand a sports car. So, if you are running a PPC campaign for a sports car rental, what should be your targeted audience?
Demography – Only target the specific city, province, country. Like where sports cars are driven more? Which city has a high demand for sports car rental? People in which area drive sports cars more? All these questions will help you decide your jurisdiction where you can target your audience.
4. Attractive and Dedicated Landing Page
For any successful PPC campaign, the landing page plays a significant role. So, your landing page needs to be attractive and dedicated enough to attract visitors and create interest. Here are some qualities that your landing page must have to optimize the PPC campaign management:
Your headlines and sub-heading should be tempting and convincing.
The content on the landing page should be relevant, precise and straightforward.
Do add pictures, visuals, and videos to your page to make it more attractive.
Add power to call action in your page like add to cart or book now etc.
All of these points can help you make a good-looking landing page that can hold customers' interest.
5. Keep a Track
If you want to improve your PPC campaign management, it is indispensable to keep track of your ad. Don't just set it and forget it; keep an eye on it. Check its progress on and off. See if there is any need to change the keywords or the content. Measure the result, determine how many people have shown interest, how many people use your service, or buy a product from you after PPC-driven ads. Monitor your campaign regularly; the main reason for failed PPC campaigns is that marketers don't check it.
Follow these top 5 tips to improve your strategies for successful PPC campaign management. You can also go for professional help like hiring a PPC audit for the success of your campaigns. The authentic and reliable PPC marketing agency dubai chooses to rely on professional assistance to survive in the persistent and competitive online market.
Browse by Category