3 Benefits of Having a Ski Resort Wedding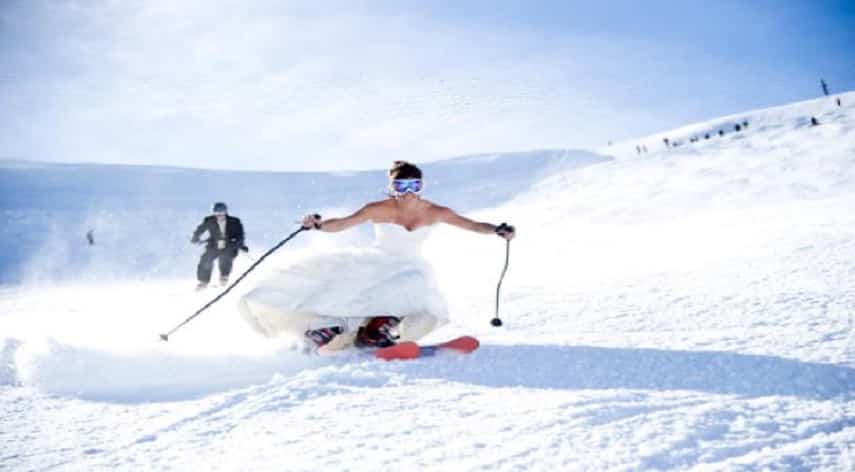 Are you looking to get married?
There's no better way to celebrate this day than with a ski resort wedding. These resorts offer something for every couple. These range from accommodations to wedding packages.
Still haven't decided on your wedding venue? Then keep reading to know why you should consider a ski resort wedding.
1. Stunning Natural Backdrop
Ski resorts are often located in scenic mountain locations. With this, couples can take advantage of the stunning natural landscape. They can use it as the perfect setting for their ceremony and reception.
From picturesque sunrises to lush evergreen forests, they offer some of the most stunning backdrops.
Couples can exchange vows in front of a snow-capped mountain or a panoramic view of the valley. They can also choose to host their reception outdoors near the slopes, where guests can enjoy the picturesque scenery.
The fresh air and quiet atmosphere will create an unforgettable experience for everyone. To add an extra touch, couples can include decorations that coordinate with the setting.
This could involve using natural elements such as pinecones and wildflowers. They can also select special lighting to enhance the views of their wedding day backdrop.
2. Cozy Accommodations
When it comes to ski resort weddings, one of the biggest benefits is the accommodations. Most resorts have everything you need on-site.
These range from lodging and dining to activities and entertainment. This means that you and your guests can relax and enjoy yourselves without having to worry about logistics.
Also, many resorts offer packages that include discounts. You can apply these discounts on lodging, lift tickets, and other activities.
This can make your wedding more affordable for you and your guests. And if you're worried about the weather, most resorts have contingency plans in place in case of bad weather conditions.
3. Unique Experience
When it comes to weddings, many couples want something unique. Something that they will remember forever.
And what could be more unique than getting married at a ski resort? If you and your partner love skiing and the great outdoors, then a ski resort wedding is the perfect way to celebrate your big day.
You and your guests can enjoy all the activities that the resort has to offer. From hitting the slopes to après-ski drinks by the fire, there's something for everyone in this destination wedding.
Plus, you can rest assured that your wedding will be one of a kind. After all, few people can say they got married on top of a mountain! You can check out this ski resort website here to learn more about the available activities.
Planning a Ski Resort Wedding
Planning a ski resort wedding is an exciting and memorable experience. Couples can capitalize on cost savings by researching the options and booking early.
With this, they can create an idyllic dream wedding. Contact a professional wedding planner today to start crafting your perfect wedding!
If you'd like more tips and advice, check out our blog for more!
Browse by Category