3 Things To Consider When Choosing A Stainless Steel Tube of Right Grade – Infographic
Selecting the right grade is not easy as there are numerous stainless steel grades to choose from. Stainless steel contains 10–30% chromium as its alloying element, which is what helps it resist corrosion. The nickel addition in austenitic grades provides the highest toughness and ductility among stainless grades. Grades high in chromium, molybdenum, and nickel are the most resistant to corrosion.
For instance, if you are looking for a more affordable grade, you can go for Ferritic and Martensitic stainless steel tube. To avoid or prevent stress corrosion cracking that comes with Austenitic stainless steel, you can opt for Duplex stainless steel. Check out this infographic to know some more things to consider when choosing a stainless steel tube of right grade.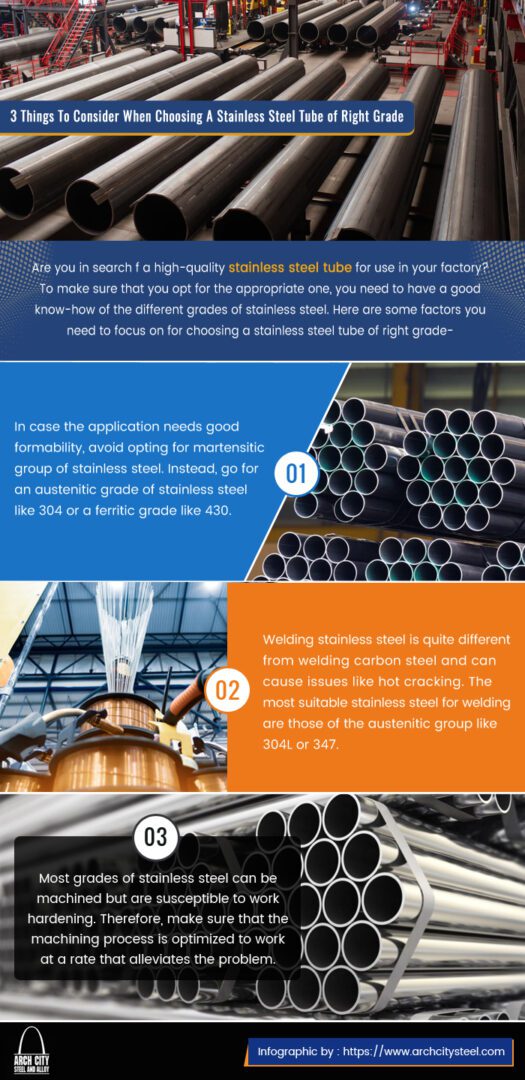 Alfred Williams
Hey everyone! My name is Alfred Williams and I am passionate about business and finance. I have been working and managing in these fields for over 10 years. I have expert knowledge of market strategies, financial analysis, and decision-making processes. I also have experience in consulting and budgeting. I'm excited to use my knowledge and expertise to help others achieve their goals. Follow me for the latest insights on business, finance and decision-making. Business, finance - let's get started!
Browse by Category