A Brief History About Ace Bolts And Screws As Nut, Bolt & Screw Buyer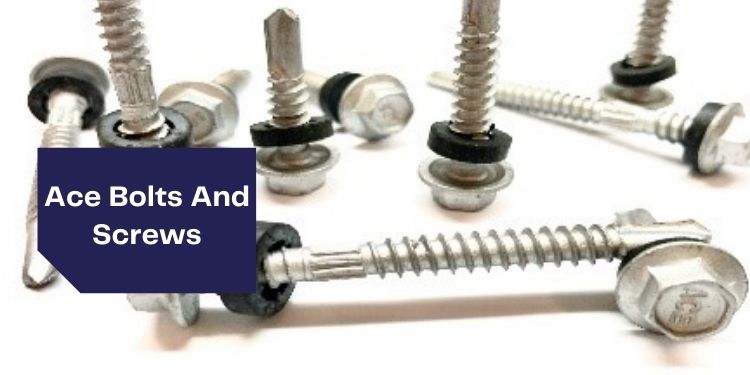 The Ace Bolt and Screw Company Inc. has been in the market for more than fifty years and has gained its power as one of the largest fasteners distributors in the Southeast. It is a wholesale sector and offers the finest quality at affordable prices to its customers.
To provide a wide variety of markets, the company imports products from different foreign countries, which will be discussed in other sections. The company is primarily known as one of the top screws buyers, along with its import of bolts and nuts.
Furthermore, the technological advancement they have achieved is highly robust. It is evident from their facilities like fully customizable billing, product tracing, and vendor-managed inventory.
Ace Bolt And Screw Co. Inc. – A Brief History
Ace Bolt and Screw Company Inc. was founded by two friends Randal and Tom, on July 1, 1969. They moved the company to Jackson, Mississippi, with the hope of expanding their business.
It is managed as a 3rd generation family business by Randal's sons and his three grandkids. As their business of Ace bolts and screws grew, they opened their first branch in July 2007, located at Tupelo, MS.
In August 2017, the second branch was opened in Atlanta, GA. In addition to this, the main headquarters remodeled its sales counters and added 3,000 square feet to the existing space. Moreover, even in the Covid-19 pandemic, their sales of Ace bolts and screws led them to open new stores in Gluckstadt.
With such a great team of around 43 expert employees, it is one of the leading importers of nuts and stainless hex caps besides being amongst the well-known bolts buyers. The company also deals with stainless screw bolts, stamped rotor brass pins, bolt brass stainless screws, flange nuts, and other types of screws.
Let's examine how Ace Bolts & Screws Company is emerging as screws buyers and gaining a lead on other imports.
Ace Bolt & Screw Co. Inc. As An Importer
Ace Bolt and Screw Company Inc. work on the principle of providing high-quality products at an affordable price. It generates $18.29 million in sales every year. From January 1, 2018, to June 25, 2021, the company has successfully made 104 shipments.
The average Twenty-foot Equivalent Unit (TEU) recorded per shipment was 1.03, and the average TEU per month was 2.28. The total shipment weight was found to be 2,060,425.00 kgs. Along with nuts and screws, the company is also among the top bolts buyers.
A trade route is defined as the long-distance route followed for the transportation of commercial goods. The route for a shipment is predefined by the factors like fuel cost, the number of days for arrival, shortest route, destination, and many others.
For example, in the last three years, Ace Bolt & Screw Company made eighty shipments from China as nuts buyers, twenty-one were made from Taiwan, three were from Thailand, and few shipments were made from Los Angeles, California, Savannah, Georgia.
A trade data intelligence platform like Trademo also allows you to view recent shipments ranging from weekly to yearly periods. In addition, you can also choose to view shipments corresponding to the product name and HS code.
Let's see an example of a recent shipment made by Ace Bolt and Screw Company based on the import-export data. On 23rd January 2021, the company received a shipment from Taizhou Hongchuang Hardware Cop. Ltd. (China) of 15 packages of pins bolts. The foreign port of lading was Shanghai, China, and the shipment arrived at New Orleans, Louisiana.
Shipment trends help you to visualize the number of shipments made in a year or a month. You can also compare the figures obtained for different years by looking at the graph.
In 2019, eleven shipments were made by Ace Bolt & Screw Company in early April, eight shipments were made in July, and six shipments were made in October. In 2020, the maximum number of shipments were made in late July.
The visualizations available on Trademo help you identify the product that has been in demand for the current or past few years. Like in 2019, the company majorly served as nuts buyers.
Over the years, the company has made shipments from more than twenty-four manufacturers from all over the world.
Most of the shipments were made from Taizhou Fos Fastener LTD., followed by King Socket Screw Company LTD., L & W Fasteners Company, Tong Hwei Enterprise, Jiashan Giant IMP EXP Trade, and many other leading trading partners.
Why Choose Ace Bolt & Screw Company As Your Buyer?
Ace Bolt & Screw Company is maintaining an inventory for construction, commercial and industrial purposes. Special members have been appointed who listen to the customer needs and upgrade their stock accordingly.
With the business edge technology, the company has even introduced traceability of your products to ensure secured trading as importers.
Browse by Category