How Do I Choose the Best Dentist in My Local Area?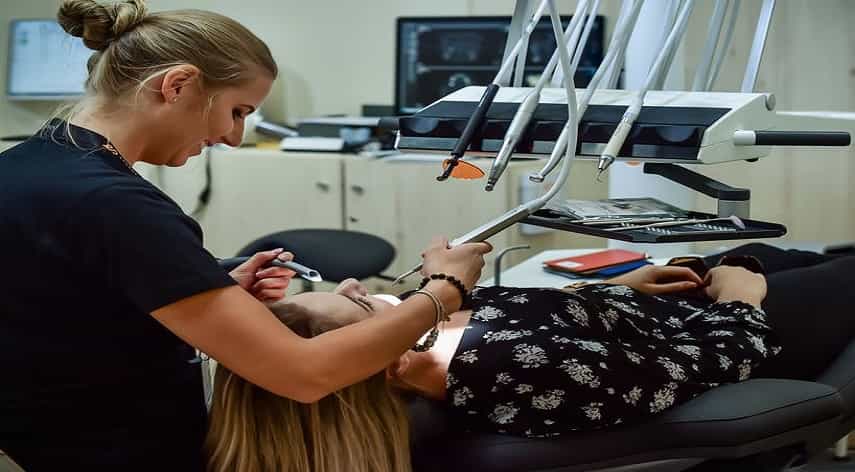 Finding a dentist is one of the most important decisions you'll make. Taking care of your teeth is important, so you need a trusted partner to help you make the best choices. But with over 201,000 dentists in the United States, finding the best one won't be easy.
That means you'll need to do some research if you want to find the best dentist in your area. Keep reading the guide below to find a local dentist that can meet all your needs.
Examine Dental Credentials
Credentials are critical for anyone in the medical field. Dentists need to go through the proper schooling to learn their craft and work with professionals to get good at dealing with patients.
Ask the dentist you consider what their credentials are like. Where did they go to school, and how much time did they spend working with experienced dentists to get more skills?
Look in Your Insurance Network
Dental insurance isn't uncommon, so it makes sense to start your search by looking at your insurance network. If you want coverage for a dental procedure, you must ensure the dentist you see takes your insurance.
Most insurance companies have an online portal that displays their covered dentists in your local area. Keep your search limited to these dentists if you plan to use your insurance to pay for dental treatment.
Verify the Number of Services
Not every dentist will offer every service imaginable. Some dentists focus on general practice and don't offer specialized services. That's a problem if you want to stick with your dentist for all your procedures.
Verify what procedures your dentists offer before working with them. The more you can read more about what a dentist offers, the more comfortable you'll be choosing a dentist.
Gauge Personality
Being comfortable with your dentist is a must if you don't want a miserable experience. Unfortunately, some dentists don't have a great bedside manner. They're great at their job but not at dealing with people.
See if you can interview a dentist before you work with them. See how well a dentist responds to your questions and if they do everything possible to make you comfortable.
Look for References
Getting references from people you know is one of the best ways to find a reliable professional in the dental industry. It's not easy to learn everything you can by checking a dentist's website and speaking with them. It's easy for professionals to put on a great show and not deliver the service they promise.
You can learn the truth by learning from trusted friends and family. Ask the people close to you the dentists they use and what their experience is like with them.
Now You're Ready to Find the Best Dentist
There are a lot of dentists to consider in your local area, so finding the best one isn't always easy. If you want to find someone to help you with dental treatment, you'll need to learn what to look for in a good dentist.
Luckily, you know what to look for in the best dentist now that you've read the guide above. Keep it in mind to ensure you find the perfect dentist for your needs.
Head back to the blog to find more tips for finding professionals to help you in the other parts of your life.
Alice Christina
Alice is the man behind this health blog. She is a physician and the founder of this must-read blog. Believe it or not, she started her journey from being an ordinary physician to building this blog from scratch. She shares reliable health and nutrition advice in his blog to help you follow a healthy lifestyle. Follow her on his (socials).
Browse by Category