Characteristics and attributes of a good coworking space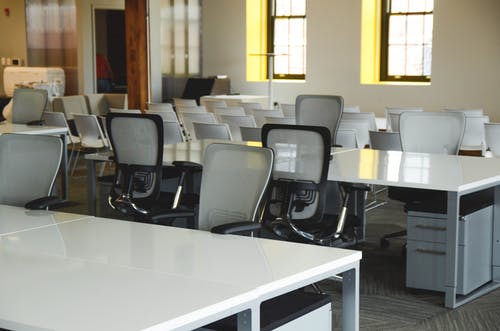 Coworking space
Coworking is the use of an office or other work environments by people who are self-employed or working for different employers where they can network, exchange ideas, and knowledge.
Coworking is sharing. It's a collaborative space where people come in together to work on their separate businesses. It makes the community a lot better and creates a great atmosphere. Coworking is space as a service model that minimizes costs and creates workforce flexibility.
Good coworking turns the business's huge costs into service and creates workforce flexibility. It is an evolution in the working style and has changed the traditional business style. Now, you can decide where, how, and when to work. Working in a coworking space benefits the companies or individuals as they can focus more on work and their people instead of space.
Characteristics of a Good Coworking Space
A working space should possess all the attributes that make it a great choice for the prospects. The essentials of a good working space that makes it best from the rest are:
Affordable
Most companies opt to work in a coworking space to minimize their costs. So, the price of a coworking space matters a lot. If the price, that is too high that instead of cutting costs, they had to incur more, then they will not opt for a working space at such a high price. A coworking space should charge an affordable price. People prefer working in a coworking space that cuts the operational cost and still a great place to work. According to stats, coworking space costs 30 to 50% less than the traditional business offices, so they should set the price according to the stats.
Good working atmosphere
The atmosphere that your workplace has impacts the people who work there. People prefer to work where there is a good atmosphere. The ambiance, equipment, other people working, and staff constitute a good working atmosphere. The atmosphere is very crucial and a decision driver for any coworking space. There should be no disturbances or distractions in the environment where people can work without stress and focus on their work.
Location
The location of the working space is very crucial and makes it a great choice to work. The location should not be in remote areas of the city where the transport facilities are not available easily. It should be where public transport facilities like buses, taxis and metro station are available. It is also good to be near the shops and stores and potential clients. Most of the coworking space in Bangalore have the metro and Volvo busstaions near to the shared space
Building community
A community with close-minded people generated ideas and increases productivity at work. A good coworking space is that which offers networking events, chat sessions, and other activities that connect people. Coworking space where talented people from different domains and entrepreneurs join to work under the same roof can create a community that creates opportunities to learn and develop.
Relaxing Places
The working space is a place where everyone's doing their work. The people work continuously and often they need a break. In a workplace where everyone's working, there should be places where they can relax and take a break from work once. There should be places like games area or chill zones and lounges where the people can free themselves from the work pressure and tension and take a break from work.
Amenities
All the workplaces provide working space for their customers. It is the basic service that they provide, but what makes a workspace different from the others is the extras that they provide. All the working spaces are the same, and to become better from the rest, they should provide extra amenities. It makes them stand out from the rest in the same service. The extra services are mailbox, access to printing machines, wifi facility, refreshments, conference & meeting rooms, private phone booths, etc.
Meeting and events spaces
The people working in coworking spaces belong to any company. Often meetings are held in the companies and require a different place where there's privacy so that the members can discuss the crucial matters related to their business. A good coworking space provides meeting rooms or space where companies can carry on their meetings. Coworking members should also provide space for doing events and other business activities. Business centre in Chennai also provide the event spaces which are avaiable for workshops and activities.
Essentials
A good working space is where a person can work without any hurdles and stoppage in their work. A coworking space should have all the necessary equipment that makes it easy to work. The essentials include tea, coffee, internet connection and printers, and scanners. It should allow access to office materials and other essential supplies like pens, ink, staplers, etc. The essentials are a must for a good coworking space.
Safe work environment
The workspace should be safe where the people can work without any threat of their safety and security. It should be a place where people can work with trust. There should be the installation of security cameras in the workspace and also data security. There should be high safety measures so that the customer can work without any worries.
Events and fun activities
A coworking place is where people can share their thoughts ideas and have fun chats. The people do not belong to one company, but they can collaborate and create social groups. It makes the environment joyous and increases the productivity of the people working there. A good coworking space understands the need for having a good atmosphere where people can connect. The coworking space should organize events and fun activities weekly or monthly so that people can connect and share their ideas and thoughts to strengthen their bond.
Conclusion
Coworking is a new way of working. Most of the business activities will be in coworking spaces in the future. The demand for good working space will rise. Having a working space is profitable if you keep in mind all the attributes of a great coworking space. All the essentials should be kept in mind if you run a workplace or planning to run. It can help you stand from the rest in the business and be the first choice of the clients.
Browse by Category