How to Find the Best Children's Dentist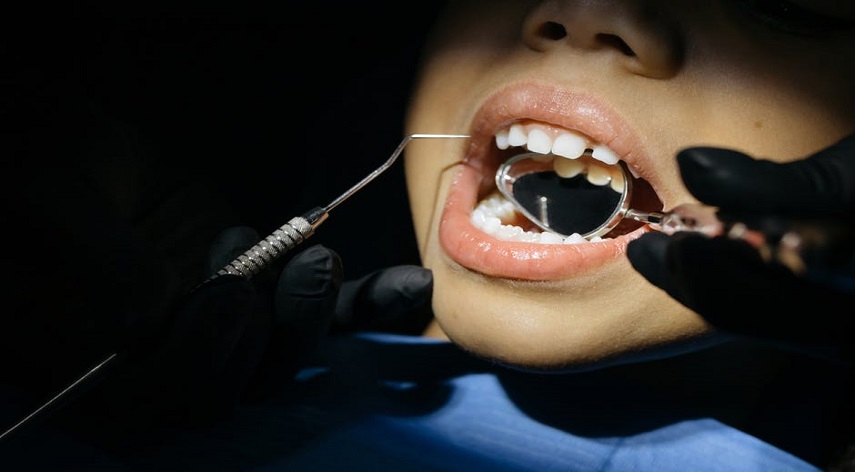 About 90% of kids between 5 and 17 had a dental visit in 2019. The pandemic delayed dental visits over the last couple of years.
Now that things are getting back to normal, it's time to catch up on dental visits and check-ups. What if your family moved or the children's dentist you went to retired?
It's not out of the realm of possibility given that so much has changed in such a short period of time. You'll have to find a new pediatric dentist.
Finding a dentist for children is no easy feat. You want to make sure that your child is comfortable and feels safe at the dentist's office.
A good children's dentist makes kids want to take care of their teeth for their entire lives.
How do you find a pediatric dentist with that kind of lifelong impact? Keep reading to discover how to find a good pediatric dentist.
Look for a Dentistry That Accepts Children
Not all dentists accept children as patients. That's because pediatric dentists have to undergo additional training to work with children.
General practitioners go through dental school, board-certified exams, and continuing education courses to obtain and maintain their license to operate.
A children's dentist has two or three more years of training in a residency program. This program focuses only on the needs of pediatric dental patients.
Baby teeth are much more sensitive than adult teeth. Children form their adult teeth relatively early in life. A dentist has to identify issues with development early to prevent large-scale issues later on in life.
When you look for a dentist, make sure you find one that only specializes as a pediatric dentist. They fully understand the needs of children.
Check With Insurance
Dental insurance is usually an add-on for most insurance plans. Dental care might not be a priority, but it should be for kids.
If you do have an insurance policy that covers children's dental care, find out what the costs are. You might have a plan that has a co-pay for regular visits. Some plans completely cover checkups and preventative work for kids.
Find a children's dentist that's in your network. Go to the insurance provider's website to find dentists in your area.
Call each one and ask if they accept kids and new patients. Let them know that you have insurance coverage. They may need to verify your policy prior to the first appointment.
Convenient Location
It's hard enough being a parent. You need to manage school and activity schedules. Some days, you feel like a shuttle bus driver because the kids have so much going on.
You don't want to have to add to your travel woes just to visit the dentist. Check the dentist offices on your list and make sure they're in a convenient location.
If they're out of the way, you'll never schedule an appointment and you're unlikely to keep the appointments that you do make.
Also, check to see that there's plenty of parking available. You don't want to get frustrated just before the appointment because you couldn't find a parking spot.
Kids pick up on that frustration and it adds to their anxiety when they visit the dentist.
Check Reviews and Ask for Recommendations
Talk to other parents in your area. You come across folks in your neighborhood and on your kids' sports teams.
They can probably suggest a dentist for children that their kids adore.
Go down your list of pediatric dentists and look them up online. Check reviews from other parents. Look for clues like friendliness, fun, and engagement.
Preventative Care First
The best dentists have a policy to focus on preventative dental care. This is essential to the long-term health of your child.
They may use fluoride treatments or sealants to prevent cavities. These treatments keep your kids healthy and they don't have to experience painful procedures like fillings.
Check the Office Atmosphere
Don't be afraid to visit the offices of a few dentists. It's scary for a young child to visit the dentist. The dentist and office staff should be empathetic to the needs of children.
The atmosphere should be positive and welcoming as soon as you walk in the door. They might have a playroom to distract kids or other activities to make the kids feel comfortable.
Have a List of Questions
At this point, you might find several pediatric dentists that are fantastic options. You might not be able to differentiate them and decide which one is the best one for your family.
You can create a list of questions.
For example, you can ask how a dentist handles tantrums and other types of behaviors from scared kids. Find out what happens during the first appointment.
Follow up with questions related to dental care for children. Ask when kids should get their first x-rays, how often they should get check-ups, and how can you promote dental habits at home.
Ask Your Child
Your kids might be old enough to know which dentist's office they like and which ones they don't. If they're at that age, you can ask them for their opinion.
After all, they're the ones that will sit in the chair at the dentist's office. It makes them feel included and listened to.
It could create a better experience for everyone involved.
Finding the Right Children's Dentist
There are a lot of pediatric dentists out there. You need to find the right one for your family.
That means they take your insurance, they're in a good location, and they're highly recommended. You can find a children's dentist that makes your child feel comfortable and at ease with teeth cleanings and dental work.
For more healthy tips and advice, click on the Health tab at the top of this page.
Browse by Category