Considerations for Selecting a Multi-Channel Fulfilment Company
Are you running an online business in the UAE? Like many others, your office might look like a warehouse or post-office. Why not consider a courier service in Dubai? Surely, you could benefit from outsourcing your fulfillment tasks. They are quite the rage nowadays, and rightly so. By taking off the burden of packaging and shipping off your shoulders, they leave you with more time to deal with other significant business matters.
What to look for in a fulfillment company? Let's have a glance at the important considerations to help you decide:
Customer Service
You want to give excellent service to your customers, and you should expect the same in return from the fulfillment partner. If you are not much familiar with the surrounding, don't be afraid to ask them questions. The key things to take into account is a call center or a warehouse contact number. Also, there should be a human-monitored email address, not an automated bot. Inquire regarding their typical response time as well.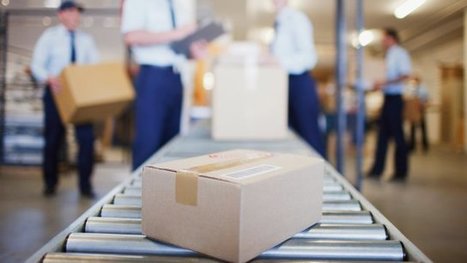 After all, you don't want to be slowed down by the poor response level of your fulfillment company. Confirm who your point of contact will be in case of any packing issues or misdeliveries. This is important as downtime could lead to loss of business.
Cost
An obvious aspect. However, you need to look at it closely. Ask about any hidden costs and if the monthly charges are actual or a baseline amount that varies according to sales activity. If your business goes through selling spikes, see how fulfillment house handles with these. You would want the flexibility to pay more at busy times and tone down when business is down.
Regardless of your choice of pricing model, see that you are clear about it.
Flexibility
When you hire a fulfillment partner, you would have a lot of time to grow your business and focus on other things. You have to take the growth factor into account when deciding on a fulfillment company. Take fulfillment as a cost-of-sales expense so as to keep your focus on the business growth rather than logistics.
Many such companies happen to have one set of approaches for all, regardless of their size. They would expect you to adjust to the service level that suits them more than you. Make sure that you find a company that is concerned with what is feasible for you. See how they will and can respond to the growth of your eCommerce network. If you wish to expand, ensure that your fulfillment partner can react quickly.
Relationships
Similar to any other business, you would want to work in partnership with the suppliers. Make sure that the fulfillment company takes out time and effort to understand and learn about your business. Not many know this but fulfillment is one of the most essential parts of the business. Why? Because it is directly customer-facing. Relationships are also very important. For example, the company should not only focus on keeping the staff happy and motivated but also have a backup, if somebody's unwell. The work should not suffer and deliveries should be processed as normal.
Also, how the fulfillment company handles a multi-channel approach is yet another key consideration.
Control
Your fulfillment partner connects you to your customer. It is a crucial role that could either make or break the business. It is your business, and you would surely want to make it successful. You should have a complete control over it.
So, select a fulfillment house that is completely transparent in terms of its operations, approachable, and wants to work in your best interests. And if there is any ambiguity and you are unsure about anything, it would be better to arrange for a meeting and visit some of the fulfillment companies in UAE that you are considering. Inspect the warehouse, see the operations, and meet the team who would be handling your operations.
In case of any ambiguity or confusion, feel free to ask questions. Multi-channel fulfillment is growing at a fast rate. A large chunk of e-commerce operations uses a third-party logistics party. Why shouldn't you? Research, consult, meet with them, and ask them what sets them apart. Do your due diligence so as to keep yourself fully informed. In this way, you will make a better decision for your business.
Browse by Category