Should You Be a Drug and Alcohol Counselor?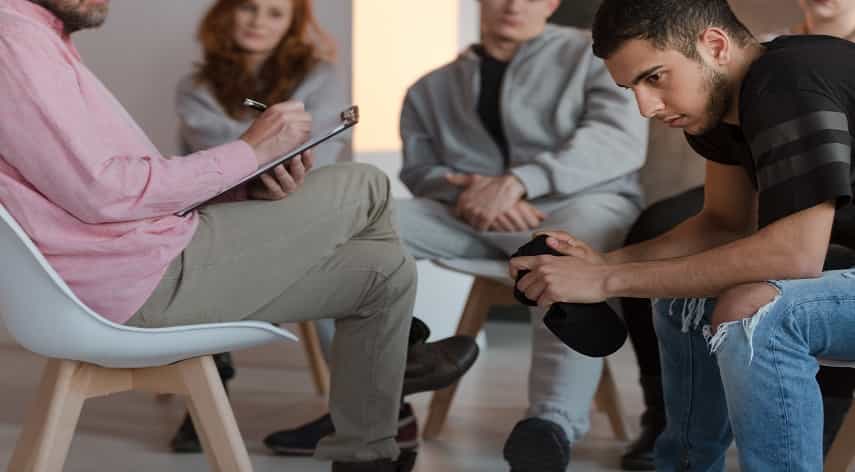 Drug and alcohol addiction is more common than you may imagine. In America alone, 40 million people struggled with substance use disorder in 2020.
The consequences of this problem are felt by everyone. From friends and family members of those struggling, to the employers who see addiction affecting work performance, to the taxpayers who foot the bill for healthcare and criminal justice costs, addiction touches us all.
One way to proactively deal with this problem is to become a drug and alcohol counselor. Drug and alcohol counselors help clients to overcome their addiction and lead healthier lives.
In this blog post, we'll show you why becoming a drug and alcohol counselor is a rewarding career choice.
You Get to Enjoy Impressive Pay
Every career has its perks, but few can match the impressive pay of a drug and alcohol counselor. In this field, you can earn a comfortable drug and alcohol counselor salary.
The median annual salary for substance abuse and behavioral disorder counselors is $47,660. Counselors at the top of their field can earn upwards of $61,000 per year.
In addition to a competitive salary, many counselors also receive benefits. These include health insurance and paid vacation days. For those interested in how to become a drug and alcohol counselor, the many perks offered are worth the effort.
There Are Many Job Opportunities
The demand for counseling services is growing. The job market for drug and alcohol counselors is expected to grow by 23% between 2020 and 2030. That's a lot more than the average projected growth for all occupations.
With the increasing focus on mental health and addiction, more people are seeking help for substance abuse problems. As a result, counselors who specialize in this area are in high demand.
Drug and alcohol counselors can work in a variety of settings, as this guide shows. These settings include:
Outpatient clinics
Hospitals
Residential treatment centers
These counselors may also work in private practice or provide counseling services through employee assistance programs.
Counselors who are certified by the National Association of Alcoholism and Drug Abuse Counselors can qualify for state licensure, which may offer additional job opportunities.
The Work Schedules Are Flexible
As a certified alcohol and drug counselor, you often have schedules that allow them to work around the needs of their clients.
This can be especially important for those who are in recovery themselves. That's because it allows them to attend meetings and support groups during the day or evening. For those who work with clients who have young children, flexible schedules may also mean being able to work from home on occasion.
Counselors who work in private practice often have even more control over their schedules than those who work for an agency or treatment center. As a result, they can tailor their schedules to meet the needs of their clients.
You Help a Variety of People
One of the most rewarding aspects of working as a drug and alcohol counselor is the opportunity to help people from all walks of life. No two clients are alike, and each one brings their own unique set of experiences and challenges.
Whether you are working with a young person who is experimenting with drugs for the first time, or an older adult who is trying to overcome a long-standing addiction, you have the chance to make a real difference in someone's life.
Furthermore, you will also have the opportunity to work with families and loved ones who are affected by someone else's addiction. By helping them to understand and cope with the situation, you can make a positive impact on their lives as well.
There Are Many Opportunities for Career Advancement
One of the great things about this field is that many continuing education opportunities are available for drug and alcohol counselors. This means that counselors can keep up with the latest research and developments in the field. They can learn new techniques to use with clients.
Counselors who take advantage of these opportunities can improve their skills and knowledge. They can make themselves more marketable to potential employers. Besides, such counselors have a greater chance of earning more money.
In addition, many continuing education programs offer Continuing Education Units (CEUs). These can be used toward licensure renewal.
A Role in the Prevention of Substance Abuse
Counselors can work with individuals, families, and groups to raise awareness about the dangers of drug and alcohol use. They can also provide education on how to prevent drug and alcohol abuse, and they can provide resources and referrals for those who need help.
By preventing substance abuse, you get to avert disaster before it happens. You get to help people avoid the problems that come with drug and alcohol addiction, such as financial ruin, job loss, homelessness, and health problems.
Also, you get to help people avoid the legal problems associated with drug and alcohol abuse, such as DUI charges and drug possession charges.
Enjoy the Rewards of Becoming a Drug and Alcohol Counselor
As a drug and alcohol counselor, you have the chance to really make a difference in someone's life by helping them overcome addiction and turn their life around. It can be a tough job, but it's also incredibly rewarding to see your clients succeed.
If you're looking for a career that is both challenging and fulfilling, then drug and alcohol counseling might be right for you.
Did you enjoy reading this article? Check back in with our blog for more exciting content.
Browse by Category