6 Things You Should Know About Ecommerce Marketing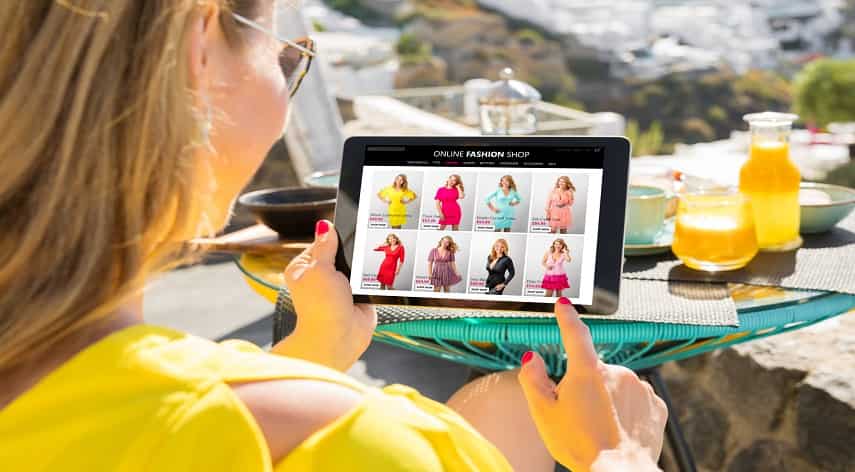 Are you currently struggling to reach a broader audience for your brand? Are you confused about the next step to take for your business?
Whether you're a new business or an established brand, you need to level up your digital marketing strategies if you want to succeed. Nowadays, our dream customers are doing most of their engagements and transactions online, so we have to be visible online, too.
Read on to see the 6 things you should know about ecommerce marketing.
1. Know Your Customer
Ecommerce marketing is all about knowing your customer. You need to know what they want, what they need, and how to reach them. It also means understanding their buying habits and patterns and using this knowledge to create marketing campaigns that will appeal to them.
By getting to know your customers, you can create a strong relationship with them that will lead to repeat business and loyal customers. The best way to do this strategy is to research your target market and create a buyer persona. This will help you understand your customer better and allow you to create targeted marketing campaigns that will reach them where they are.
2. Keep Your Strategies Fresh
It can be easy to get stuck in a rut when it comes to planning your ecommerce marketing strategy. You may find yourself relying on the same strategies and tactics day after day, week after week. But if you want your ecommerce business to thrive, it's important to keep your marketing strategies fresh. Here are a few things to keep in mind.
Always Be Testing
You should never stop testing new ideas. What works today might not work tomorrow, so you need to constantly be experimenting to find what works best for your business.
Be Personal
Customers appreciate it when businesses take the time to get to know them. Personalized ecommerce marketing strategies are more likely to result in long-term customers.
Stay Relevant
Keep your finger on the pulse of what's happening in your industry. What are your customers talking about? What's hot right now?
Make sure your ecommerce marketing strategies are relevant to what's going on in the world.
Try out new ideas and see what works for you, and don't be afraid to experiment. Most importantly, don't forget to have fun with your marketing! After all, if you're not enjoying yourself, your customers won't either.
3. Never Underestimate the Power of Social Media
Social media is one of the most powerful tools to utilize in ecommerce digital marketing services because that's where customers are spending their time. If you're not there, you're not getting in front of them.
You need to have a social media strategy that is integrated with the rest of your marketing efforts. Use social media to drive traffic to your website and make sure your content is shareable. Use platforms like Instagram and TikTok to give customers a behind-the-scenes look at your business.
And most importantly, interact with your customers. Show them that you're listening and that you care about their experience.
However, it's important to remember that social media is a tool, not a strategy. You need to have a plan for how you're going to use social media to reach your goals. Without a plan, you'll likely end up wasting time and money.
4. Keep Your Pricing in Check
If you're thinking about ways to improve your ecommerce marketing, one key area to focus on is your pricing. It's important to keep your prices in check so that you're not overcharging or undercharging for your products and services. There are a few things you can do to make sure your pricing is on point.
First, do some research on your competition. See what they're charging for similar products and services, and use that information to help you determine your prices.
Second, consider your target market and what they're willing to pay for your products and services. You don't want to price yourself out of your target market, but you also don't want to undercharge and leave money on the table.
Third, review your prices regularly and adjust as necessary. This will help you keep up with changing markets and ensure that your prices are always competitive.
5. Offer Plenty of Payment Options
Customers like to have choices, and if you only offer one or two payment options, they may take their business elsewhere. In addition to the major credit cards, consider offering payment by PayPal or other online services. This will make it easy for customers to pay you, and they'll appreciate the flexibility.
6. Pay Close Attention to Your Website's Design
While ecommerce marketing may seem like a daunting task, there are a few key things you can do to make sure you're successful. One of the most important is to pay close attention to your website's design. First impressions are everything, so make sure your site is clean, easy to navigate, and visually appealing.
Put yourself in your customer's shoes and ask yourself if you would be comfortable purchasing on your site. If not, make the necessary changes.
In addition to design, make sure your site is optimized for search engine ranking. Use keyword-rich titles and descriptions, and make sure your products are properly categorized.
These are just a few of the things you need to keep in mind when it comes to handling your website. With a little time and effort, you can see great results. Check this to see more tips to improve your website and how to make a successful Shopify store.
Making Ecommerce Marketing Work for Your Business
Keep in mind that your ecommerce marketing audience may be different from your brick-and-mortar customers. Your marketing strategy should be designed to attract and convert ecommerce visitors into paying customers. Ecommerce marketing may look complicated but with a little creativity and consistency, you'll be on your way to success.
With these tips and tricks we have shared with you, you can execute and assess how ecommerce marketing will work for your business. Follow them and enjoy the journey! If you think this article has helped you, check out our other blogs!
Browse by Category