Step By Step Guide in Developing The Ubereats Clone App in 2022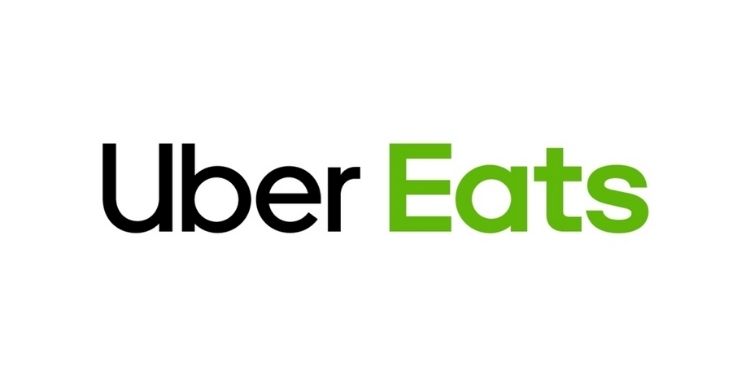 Ordering food online has become a lifestyle nowadays. Hence, the demand for food ordering & delivery apps has surged to a great extent. UberEats is a promising food delivery app that was renowned in recent years. The key reasons behind the app's success are convenience, comforts, quick delivery, a wide range of restaurants, multiple payment options, and discounts & offers. Even though many successful apps such as UberEats, Zomato, Swiggy, Postmates, Grubhub, and Doordash are available, the market is open for new apps. Suppose you are interested in developing a similar app like UberEats, this comprehensive blog will guide you through the UberEats Clone app development process.  
A glimpse of the growth of the online food ordering market
The online food delivery service market has seen considerable growth over the past few years. Especially during the Covid-19 pandemic, people started to show interest in ordering food online. It is evident that the food delivery market value has reached US $4.35 billion in 2020.  Looking forward, the net worth of the online food delivery market is expected to shoot up at a Compound Annual Growth Rate (CAGR) of 30% from 2021 through 2026. Evaluating the market study opens the way for many more entrepreneurs or startups to start developing on-demand food delivery apps in 2021.   
Let's have a look at the business/revenue model of an app like UberEats
Before starting an online food delivery business, you should have prior knowledge of the business and revenue model of such apps. So, have a glance at UberEats's business/revenue model that you could use for your business.  UberEats works on the principle of multi-sided platform business model, aggregator business model, and on-demand business model. It is a three-way street as it involves customers, registered restaurants, and delivery partners.
That is, it lists all the registered restaurants in the application and charges them a particular percentage of the amount for every sale. Restaurants can also promote their services to get noticed among a wider customer base and thereby increase sales. For this, they have to pay an extra amount to the platform owner. 
Restaurants themselves can own their delivery partners for food delivery. But, some restaurants do not have their own logistics network. For instance, UberEats manages the order delivery for restaurants that do not have a logistics network.  When it comes to the delivery partner's fee, it is split into pickup fee, delivery fee, and distance fee. The sum of these fees will be charged from the delivery partners on every order request they fulfill. The sum of these fees varies according to distance, location, and availability of the delivery person. For instance, UberEats takes 25% of the total amount from the delivery partner. Despite that, it charges a $2 fee for orders cheaper than $12, which is called a small orders fee. 
Customers can browse restaurants from a wide range of restaurants listed in the app. Then, they place their orders hassle-free. For this, they will be charged a service fee. Apart from this, you can charge them a cancellation fee for canceling the orders and implement surge pricing.  Make a note that UberEats uses the dynamic pricing algorithm in which a fee is calculated based on the demand, how many orders are placed, and delivery partners' availability.  
Aspects to consider when developing a successful UberEats Clone app
You have to be aware of the development process of the food delivery apps in general. So, consider the following steps.
Step 1 – Food delivery market trends
Just launching a food delivery app will not take your business to new heights, you have to consider the recent trends for business success. You have to make it unique to compete with the existing big players. You can even target a small region for boosting your business sales. 
One such crucial aspect to consider is letting your customers place their orders via your social media page. The pioneer of this idea is Domino's Pizza which allows customers to order through Twitter accounts. For this, customers have to create their profile, list out their favorite pizzas, and visit the Domino's Pizza website to fill the "default orders" section. Lastly, they have to link their profile with their Twitter accounts and tweet a pizza emoji for placing their orders.   
Like this, you can enable the customers to place orders via a virtual assistant or a smartwatch. For instance, Domino's introduced a food ordering app for Android smartwatches. This is to simplify the process of food ordering. 
Step 2 – Target audience
To develop the best ecommerce app, you have to understand the target audience preference. Find out and narrow down your target audience. To get a clear outline of the target audience, consider the demographics, which include social characteristics like income, nationality, age, and gender. Your app should fulfill the customers' demands and resolve the issues faced by them.
Step 3 – Top essential features
You have to decide the features which should be included in your food delivery app. The following are the significant features you could consider adding to your UberEats Clone app. 
Live order tracking – Real-time location tracking facilitates the customers to check the delivery person's live location. They can also see the estimated time of delivery. 
Check out process – The customers can choose their favorite food items from the available menu in the app. The chosen items will be saved to the cart, which they can review before making payment. 
Various payment options – As the food delivery app is integrated with multiple payment gateways, customers can opt for one they prefer. It would be good to give both the cash payment and cashless payment options to them. You are recommended to consider PayPal, MangoPay, and Stripe for online payment. 
Search filter – This feature enables the customers to browse for restaurants and dishes by applying filters. It looks to provide a picture and description of dishes so as to make quick decisions for ordering a particular dish. 
Order history – Using this feature, customers can check out their previous orders along with the payment details. Looking after this, they can repeat the same order whenever they want to. 
Notifications – It is the essential feature for almost any mobile app. You can update the order details via in-app push notifications. This strategy helps to increase customer engagement.
Step 4 – Technology stack
The technologies used to develop the UberEats Clone app depend on your requirements, including features, business model, payment modes, etc. You have to choose the latest technology stack for seamless app performance.
Step 5 – App development cost
The UberEats Clone app development cost depends on your requirements which include the following factors.
Number of platforms you choose for app launch

Feature list

API/third-party service integration

UI/UX design

Time limit

Technology stack
Final words
Now, you have gained a deep understanding of UberEats business model and aspects to follow when developing a food delivery app. UberEats Clone Script is a ready-made food ordering & delivery app solution packed with significant features. This solution enables you to establish a business in no time. Join hands with a trustable app development company or hire a team of app developers. Get your on-demand food delivery app designed & developed according to your needs.  
Browse by Category