Hikvision Pro is Our Concept for Integrators of High Technical Level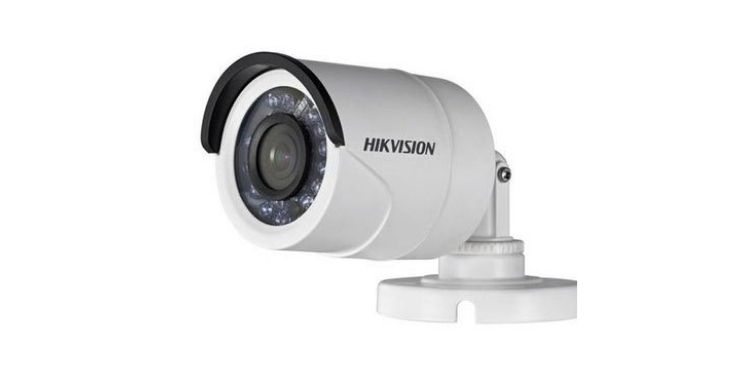 The Business Development Manager of Medellín and the Northern Zone of Colombia, Gustavo Morales, spoke with TECNO Seguro about the Hikvision Pro line, with which the brand wants to provide solutions to a much more specialized market.
The Hikvision brand, manufacturer of video surveillance and Hikvision CCTV Camera equipment, began to play in the major leagues of electronic security: it increased its portfolio with solutions for projects of high technical demand.
It is a terrain already explored by the competition, where some have already planted their flags. However, the leading video surveillance company, with a global presence, characterized by offering versatile devices, from entry level to robust solutions, has now launched to conquer a more exclusive market, with an arsenal of advanced technology: the Hikvision Pro line.
To learn about this novelty, TECNO Seguro recently interviewed Morales who explained the details of the line, what it consists of and how it can be purchased.
What are the company's objectives with the new Hikvision Pro product line and how is it different from what they have already been working on?
Hikvision Pro is more than a line. In reality, it is a concept that we have designed within the company, which groups together several product lines, which will be focused on serving the market at a top level, where the technical demands of the projects are much greater and where we need to have products with specifications according to the needs of customers.
There, obviously, we have products such as thermal cameras, anti-corrosion, with infrared illumination that can reach up to a thousand meters. It is a series of products that was not known in the Colombian market because, although Hikvision has been in Colombia for a long time, we had focused on a mass market, without a product that focused on this type of project.
With the opening of the office in Colombia – we are already twelve people – we are seeking to be closer to the integrators, the high-level that are coming, who risk attending projects with greater demands, either from the government or private sector, in its different verticals (transport, retail, education), where the technical demands are also quite high.
The idea behind this concept is to be able to reach integrators and tell them that Hikvision has more than affordable and versatile cameras; we have something much more efficient, with a much higher performance for them to take us into account. That is the concept we have with Hikvision Pro and it will be part of our work in the following year 2017 and beyond.
Cenforce – Best Cenforce 200 Against Erectile Dysfunction
What can Hikvision Pro customers expect in terms of pricing? Is there going to be a very wide difference if we compare with what is handled in the traditional line?
– Yes. There really is a big step between the entry line and the professional one, let's say there is a considerable jump in price, which does not hide an additional license value, as occurs in other brands, but is all-inclusive. In addition, the devices are accompanied by specific functions, such as the Smart 2.0, incorporated into the cameras. What we have noticed is that we remain very competitive when we compare ourselves on equal terms and technical specifications against other manufacturers. So, that is going to be a plus, and it is that when the integrator has to select its products, it finds the same specifications that it has with other manufacturers, at more favorable prices.
What would be the direct competitors of Hikvision Pro?
– Our main competitors in the Hikvision Pro concept are Axis, Avigilon, Indigo Vision, Bosch, Pelco, very focused on the issue of citizen video surveillance, which is one of the verticals that we want to attack very strongly and we have a line of PTZ designed exclusively for that vertical.
We are including two new technologies in our PTZ which are Dark Fighter and Light Fighter. The first is a technology that allows us to reach environments with very poor lighting and achieve color images; we can have sensitivity of 0.001 lux in illumination with color images without any problem. We do that by making our sensors bigger. With the Light Fighter technology, we enter to compete with many other lines of other manufacturers that focus on the issue of good performances in WDR (wide dynamic range) of up to 140 dB. How do we do it here? With a triple exposure of the image, being able to count on very good images by having too high backlight effects.
Top Trends of web development 2021
Will the devices of the Hikvision Pro line have the same warranty periods of their equipment for the mass market?
– That is a very important point. Traditionally, Hikvision products had a two-year warranty (3 years on some lines). Of course, when attacking these types of verticals and more demanding projects, we are aware that we must expand our guarantee processes. We will have the possibility of increasing them to five years simply by adding a "fee" to the price that, obviously, the integrator must assume and, in this case, the entire distribution chain, but we have thought about that, it is a market requirement. In addition to this, we have opened a local service center for Colombia, exclusively dedicated to covering the guarantees of Hikvision PRO equipment.
How will the distribution of these products be, considering that they are more specialized and expensive? Will the interested parties request them through the distributors and will they import them on demand or will the distributors have these products in their inventories for immediate delivery? I ask you because the rotation that an anticorrosive camera can have is not the same as that of a mass consumer product.
It's a very good question. As everyone knows, Hikvision products are characterized by being regularly in stock. Our distributors have done a very good job on the input line part and that is what has characterized the brand, whose products can be found quickly through the distributors. In Colombia we have three authorized distributors who are SAC Segu ridad, GVS Colombia and XCB Intcomex. With anyone you can find all our products.
We make a great effort with the distributors so that they have some stock of these new products and it is easier to dispatch some type of demos, loans to customers, and that the product is made known much easier.
We will regularly handle delivery periods of 30 and 45 days and we are going to optimize them a lot because Hikvision has its own warehouses in Miami and California, so that will facilitate the delivery of products Hikvision Pro , with much faster import times.
Browse by Category