How Can You Make Your Tweets Viral?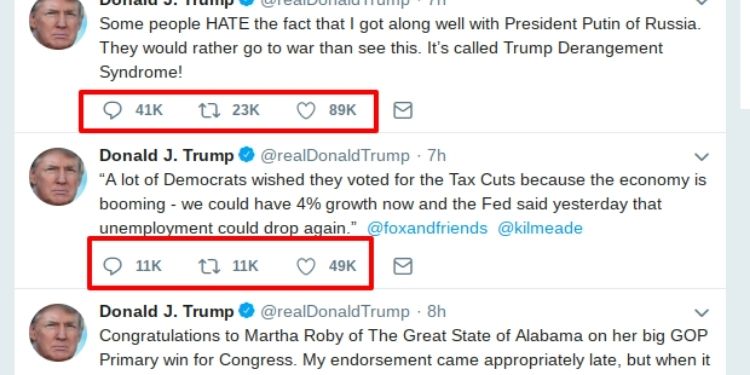 The age of digitalization has brought the world into our fingertips. Today it is not only celebrities or sports personalities who go famous or "viral". It is very often social media posts as well that go so famous that it does spread like a viral fever. In the past couple of years we have seen ample posts which have made rounds on various social media platforms and have given the creators ample fame. One such platform is Twitter where a good post does make you get acknowledgement. This is one of the very few social media platforms in India where starting from the prime minister to a teacher everyone is active.
Is it really possible to make posts go viral?
The term "viral" is used keeping in mind the fact that it spreads amongst thousand or millions of people overnight. However, there are quite a few tips that might ace the process.
Don't underestimate the hashtag: It is advised that sometimes try to create hashtags which have a kick to them. These unique hashtags tend to generate a following of their own and render better results. More often than the post what catches people's attention is the hashtags. People tend to use these hashtags more and a bandwagon is set up.


Use tools to watch analytics: There are numerous Instagram management tools like Circleboom and others who help you in understanding how your Twitter account is performing. Try to find Circleboom review so that you understand how it works. Understanding the analytics help you in the process as well.
Try to create a new moto rather than following the old ones: There are numerous people who are now renewing their accounts and learning how to delete old tweets. This is primarily because these old tweets do more harm and obstruct your post from getting viral. Try to find something which is new and relevant to the situation. Create your own motto rather than following anyone else's.  In most cases , the ones which have gone viral are unique and different from the rest.
Incorporate humor: One of the top reasons why people love the digital world is because it gives them solace from the mundane life. Hence give them a reason to like your posts. Try to take up a relatable situation and incorporate humor into them. However, ensure that it is natural and not forced. Most of the time it is through Twitter that memes that get viral.
Use your headlines: The best way to catch attention is through the headlines. Try to make it as catchy as possible. Make it more creative and innovative so that it attracts vision. The Circleboom review in most cases also points out that this is a necessity no matter how many tools you use.
Host a Giveaway: Giveaway is one of the best tactic to get attraction of your followers as well as non-followers. You may host a giveaway on a particular weekday or on numerous occasions. Just ask a question or plan a activity maybe a picture with father on the Father's day or ask audience to share their skincare regime. And include to tag your account along with their 4 friends and don't forget to mention to include your brand's hashtag in the guidelines.
Build an Authentic Following: For making a tweet viral, it is a vital step to showcase your tweets who are interested in them most. It is a natural phenomenon of human behavior is to return back whatever it takes. It is a natural thing whenever you follow someone most probably they will follow you back if they will find your tweets relatable or interesting. For building a authentic following you must unfollow those who are not following you back and keep following people who would be interested in seeing your tweets. You may use Twitter Unfollow Tools for performing this activity.
Going viral on Twitter is an equal play of fate as well tricks. Also remember that not every tweet goes viral and hence wait for your chance.
Browse by Category