How Caribbean Vet Schools differ from other Vet Schools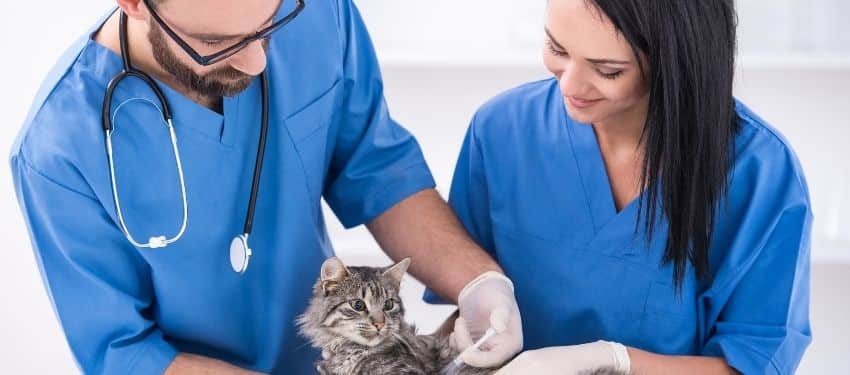 All veterinarians have one thing in common. They are zoophilists or animal people. If you, too, are fond of animals, you can look forward to a rewarding career in the veterinary profession.
Although it's the most rewarding career path for animal lovers, the veterinary profession is pretty challenging and too dangerous. In your professional journey, you will likely be treating a variety of animal or bird species with different temperaments. Most of them will be well behaved, while some will be extremely difficult to deal with.
If facts are to be believed, over 50 percent of all veterinarians get severely injured in their line of profession. Hence, the veterinary professional demands courage, resilience, commitment, dedication, empathy, experience, and effort. The job provides you with the opportunity to care for animals by examining their health and helping them by ending their sufferings.
In fact, when veterinarians graduate from vet schools, they solemnly swear to use their medical acumen for promoting animal health and welfare. They also promise to abide by the ethics of veterinary medicine.
Above all, a career in vet medicine is financially rewarding too. This means you will earn handsome pay for your work. According to the employment website Indeed, a veterinarian in the United States of America makes USD 111,821 per year. The US News and World Report shows that vet jobs are set to increase by 16 percent, with 14,200 new jobs over the next nine years. Thus, it's the right time to launch a career in vet medicine.
Attending a prestigious vet school is crucial for acquiring in-depth theoretical knowledge and practical skills. Countries like the United States and Canada are home to several top-notch vet schools. But, tuition fees, cost of living, and other miscellaneous expenses related to vet medicine discourage many students who cannot afford them. For such students, the Caribbean vet schools are definitely a popular alternative with high-quality medical education. Read on to explore what makes Caribbean vet schools different from others.
What makes Caribbean vet schools different from others?
Caribbean vet schools are affordable
There's no denying that medical schools are way expensive, but acquiring a vet medicine degree from the Caribbean is definitely going to lessen your financial burden. Interestingly, Caribbean veterinary schools are 10-20 percent more affordable than their foreign counterparts.
Offer proven quality of education
Reputed veterinary schools in the Caribbean have a proven quality of education for students' success. These vet schools offer matriculants an education wholly dedicated to the holistic development of students with a meager student-to-faculty ratio.
Have a high NAVLE pass rate
You must have accomplished the North American Veterinary Licensing Examination (NAVLE) with flying colors to seek a license to practice vet medicine in the USA. Interestingly, vet schools in the Caribbean boast a 92 percent NAVLE pass rate in the last three years. These vet schools help matriculants prepare for the licensing examination by providing a solid foundation for vet acumen.
Now that you have learned about the differences, explore well recognized Caribbean vet schools with the American Association of Veterinary Medical Colleges status. Browse to sign up for the vet medicine program in the Caribbean now!
Browse by Category