How Custom Printed Shipping Boxes Enhance CPG Branding?
Lucrative business prospects are achievable with artistic consumer packaged goods. E-commerce is on the rise at an unseen speed. This is the best time to merge CPG with custom printed shipping boxes to create mesmerizing shopping experiences for buyers; one they would keep repeating over again.
Custom shipping packages have provided e-brands an unparalleled opportunity to succeed using CPG. The boxes are designed and structured to improve customers' shopping process by giving a worthy unboxing feel. Marketing campaigns are more visual than tangible. The boxes extend these in a physical form to the buyers so they get a hands-on experience of the brand and its values. It is, therefore, important to present the brand in the best format through creatively styled shipping units.
What is CPG?
Consumer packaged goods or CPG is an industry term for merchandise that customers use and replace frequently. Examples of CPG include food, beverages, cosmetics, and cleaning products among others. It helps capitalize on newer opportunities that connect the business with the customers when the shipment arrives at its destination. Sellers, globally, create boxes that fulfill shipment purposes and align all the marketing objectives using the shipping boxes.
It takes dynamic promotions to capture the heart and minds of customers. A recent study predicts that millennials would spend $65 billion on CPG over the next decade which makes them the most relevant unit for branding.
As competition ramps up, e-sellers look for innovative ways to get their products in customers' e-carts. Multiple channel campaigns and offbeat marketing antics can help to introduce the brand to new buyers and make it a customer favorite. Effective shipping boxes are the answer to dynamic customer tastes and technology evolution in the e-commerce field.
How is CPG related to shipping boxes?
The modern competitive era has raised the need for a hybrid promotional structure. CPG is no longer confined to the retail stores; it is also sent directly to customers who order online. Personalized branding done on these boxes fosters customer loyalty and generates a higher return on every dollar spent on marketing.
Shipping boxes have also come a long way since being used as brown and plain packaging. customers, whether purchasing online or at retail outlets, want to get good value for money. This starts with getting premium boxes along with their orders. For e-commerce, this is even more crucial because it is the first-time buyers actually get a closer brand contact. A memorable interaction is only achievable when the shipping boxes are made to please the buyers. Good shopping experiences translate into good online reviews that are mostly about the CPG the brand provides.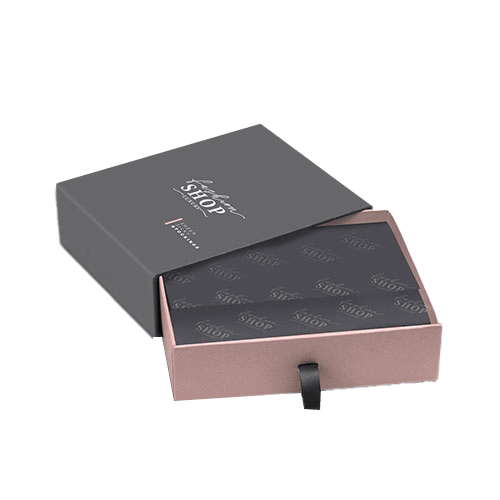 Here are some creative ways this combo works productively:
Getting customized shipping boxes works well to send shipments on time. E-sellers obtain the help of box makers who provide them with custom printed shipping boxes right on time. This manages the even flow of orders and imparts a positive brand image.
The boxes are designed to impress buyers and put forth the relevant marketing materials. Satisfied customers go through the box contents enthusiastically, giving brands more recognition through well-informed customers.
The brand aura gets a good channel to sparkle. Customers get excited to receive their orders even though they know what they have purchased. E-sellers use custom boxes to make the most of this excitement and convert it into reoccurring orders.
Command more customer attention
Once customers get familiar with the brand image, they are prone to spot it everywhere. Digital ads help to attract attention but it is the shipping boxes that get the brand identity imprinted on customers' minds.
The boxes travel long distances to reach their destinations. There is a lot of potential to be seen by a large buyer group and hopefully turn them into potential clients. The brand image and name are the most essential branding features that relate the shipping boxes to the parent brand. Box printing is an efficient marketing tool that designs the boxes as per the customers' preferences.
A prominent brand aura surpasses the competition. eBay and Amazon are good examples of e-brands that have carved a niche for themselves through reliable and cunning shipping boxes. e-commerce has undergone a drastic improvement due to the innovative shipping units used by these businesses. Customers now compare products owing to the set packaging benchmark. Customizing the shipping boxes eases reaching a higher customer satisfaction level.
Attach a premium brand perception
The fact is that the e-brand is only as worthy as its shipping boxes. The sooner sellers accept this and include it in their packaging regimes, the more customer base they are prone to impress.
CPG is the face of the brand. It is customized to suit all industry and product types. A lot of options and box accessories make it possible to create these boxes with a personal brand touch. The materials choices, fonts used, designs, and color pallet all combine to give the brand perception sellers desire.
For instance, cosmetic companies combine box texture with artistic patterns to reflect the products inside. electronic items are packaged using strong box materials printed with user instructions in clear fonts. Every industry uses customized shipping containers to keep the items safe and market the brand as well.
Staying true to the set objectives
Brands set sales targets that are achieved through rigorous marketing campaigns. Durable customer loyalty is essential to keep the brand running in the dense e-commerce market. Such customer trust culminates when they trust the brand to meet their expectations both in terms of product quality, timeliness, and good brand projection that adds value to the items.
Custom printed shipping boxes help fascinate customers and give them a good reason to pick the brand for future purchases. sellers don't have to spend fortunes on creating exceptional marketing drives, the CPG can take branding forward at competitive prices.
Conclusion
Apt shipping boxes realize the desire of e-sellers to conquer their consumer markets using CPG as their go-to packaging mix. Viable brand promotions are now within easy reach.
Browse by Category