How Farm Tractors Make Modern Agriculture Productive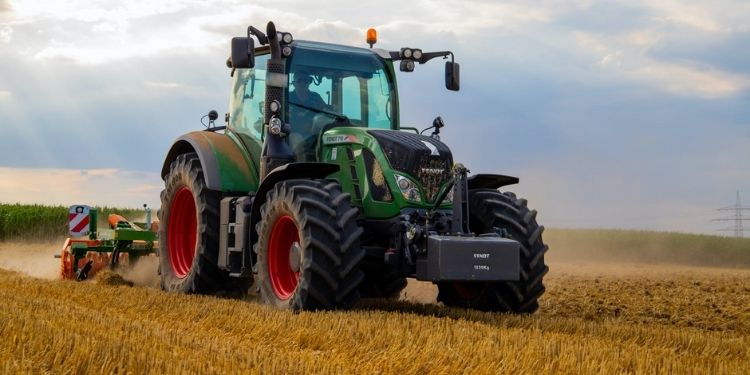 Agriculture is one of the important sectors due to the economy, employment and many other factors. Agriculture developed over time and became modern as per the present times. Hence, for this developed agriculture, many modern farm tractors are available in the market. Farm tractors are playing a vital role in modern agriculture in India. With the vast improvement in agricultural equipment in India, modern tractors have been brought to the forefront of the farming revolution. Modern-day tractors are specially designed keeping in mind the needs of the farmer and other variables like weather, type of land etc. Therefore, they can automate many farm responsibilities. 
Do you want to know how farm tractors make modern agriculture more profitable? 
If yes, then this blog is just made for you as here in this, we discussed some innovative qualities of tractors to handle modern agriculture. So, to know more about these qualities, stay with this blog till the end!
Tractor Range
In the tractor industry, many tractors are available made with modern technology and will give a new dimension to modern agriculture. Modern farm tractors are available in a broad range of options to suit specific requirements and tasks. On the basis of their function, agricultural tractors are divided into 4-categories, mentioned below. 
As the name suggests, mini tractors come mini in size used in nut yards, fruit farms or vineyards. These tractors have many special qualities which make them favourite small farmers. They are also considered a money saver because they provide low fuel consumption, economic mileage, low maintenance. Along with this, they are available at an affordable and low price range. These are sustainable and ultimately provide high production and save money. 
This tractor is used for day-to-day farm utility purposes. They are multifunctional and available at a pocket-friendly cost. They do farming tasks such as ploughing and landscaping. All tractors of this category range from 45 hp – 40 hp and come with low to medium engines. 
This tractor category includes large and heavy tractors, which are used to pull heavy implements and help to grow crops in rows. These tractors are used to perform various farm tasks such as levelling, pulling seed drills and ploughing. They are suitable for row crops such as corn, millet, cotton, tobacco, tomatoes, beetroot, potatoes etc. They are durable and agile, handling large farms and providing a guarantee of high production. 
This tractor category involves compact size tractors used for garden tasks such as cutting the grass, making the flower bed, mowing, etc. Garden tractors are available in the 1 hp to 20 hp engine power. Also, they are available at a reasonable price range. 
Utilization & Utility
Modern tractors are more user-friendly as compared to traditional tractors. They complete all the agriculture activities from ploughing to harvesting to loading and dispatching. These tractors have equipment designed to perform various duties and automate many tasks for the farmers. As a result, they can reduce the hassle of farmers and provide proper comfort to them. They also come with features like shift transmission and hydro-static transmission, power steering, which can help smooth farm operations. 
Difference Between Industrial Tractors And Farm Tractors
Industrial tractors and farm tractors are both excellent and powerful, but they also create a lot of confusion. Most people think that they are the same but no, they are different from each other. The main distinguishing factor is that industrial tractors are usually front-heavy and used for dispatch and delivery of goods, heavy-weight materials, and shipping. On the other hand, farm tractors are light and heavy and, most of the time, mounted with the farm implements. Farm tractors typically have soft tyres used on soft ground, which work hard while performing tasks such as ploughing.
Easy Installation Of Farming Tools
Tractors are usually used with farm implements which help to perform farming tasks. Farm tractors are designed with the latest technology and have the power to install farm and gardening implements such as end loaders, transplanters, back hoses and many more. With the help of these agricultural implements, tractors provide benefits to farmers from farming operations and help cut costs and improve the quality of the land. 
Hence, they emerge as one of the reasons for the high production of modern agriculture. With many loans available for farmers to access these machines, analysts predict that there will be a further increase in farmers investing in high-quality farm equipment such as modern tractors in India.
Flexibility
Flexibility is what best describes modern tractors. They are designed to handle large volumes of work, and these tractors are equipped with robust machine systems that can pull heavy masses. These tractors also have controlled engines that operate them in rough land and rugged landscapes.
These are some qualities that make farm tractors best for modern agriculture. Many tractor brands are available in the market, which made these high-quality tractors by viewing the demand of modern-day agriculture. Brands such as ACE tractor, Sonalika tractor etc., made these innovative tractors for high providing productivity. 
For reading such helpful and knowledgeable blogs, stay tuned with us. 
Browse by Category