How Long Does Onboarding Take? An Employer's Guide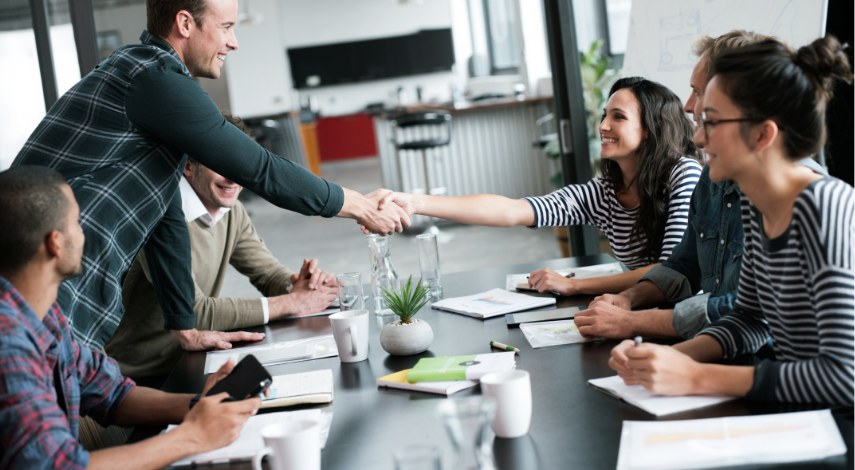 88 percent of employees believe that their company doesn't do a great job with onboarding new employees.
The onboarding process is a critical part of the employee lifecycle. It's the first experience new hires have with your company, and it sets the tone for their entire tenure.
A great onboarding process can take anywhere from three months to over a year, depending on the company and the role. The more time you invest in it, the more value your new hires will get out of it.
If you are wondering how long does onboarding take, here are the steps that are crucial to the process.
Create a Welcome Kit
A welcome kit is a great way to introduce new hires to their new company.
It can include things like a welcome letter from the CEO and an information packet that outlines benefits and compensation. A welcome kit can also include an employee handbook, a list of office locations, and a welcome video from the HR director.
You should send the welcome kit as soon as the candidate accepts the offer from your office or a GTM recruiter. This will allow them to familiarize themselves with the company before their first day.
Plan an Employee Lunch
A lunch with the entire team is a great way to welcome new employees.
You can eat together and talk about what they're looking forward to in their new roles. You can also share stories or experiences from when you first started in your current position.
Talk about what working at the company is like, and how it's changed since you started. This will help new employees feel more at home in their roles.
Set Clear Goals
One of the most important onboarding tips is to set clear goals for both the new hire and the company.
Make sure the goals are aligned and that both parties understand what their responsibilities are. You should also have a timeline for when the goals need to be completed.
It's okay if you don't hit all of them on time, but at least set some milestones so that you can track progress.
Talk About Job Expectations
It's important to state what you expect from your new hires.
You should be clear about what the job entails, what you expect from them, and how they can perform their duties. It's also a good idea to give them some examples of what success looks like in the role.
That way, they know exactly what you expect of them and how they can achieve those goals.
Introduce Them to Their New Team
Introducing the new hire to their new team is important.
It will help them feel more comfortable and confident in their new role. You can also introduce them to their manager, who will be the person they report to daily.
Make sure that they know who they'll be working with so that they can start building relationships right away.
Give Them a Tour
A tour is a great way to familiarize your new hire with the building and their new office.
You can walk them around the office and show them where everything is located, including restrooms, break rooms, conference rooms, etc. You can also show them their desk, cubicle, or office space.
This will help them feel more comfortable on their first day, which helps the entire team work better together.
Explain the Company Culture
A new hire can feel like an outsider until they understand the company culture.
It's important to give them an overview of the company and how they fit into it. You can do this by explaining what makes the company special, as well as how they can contribute to that culture.
You should also let them know about any perks or benefits they receive for working there.
Train and Educate Them in the Job Role
Training and education are key to helping new employees get their feet wet.
You should let them know what they'll be responsible for and how they can succeed in their position. This could include a training program where you teach them the basics of what they need to know.
You should tailor the training program to the individual's needs and abilities. However, it should also cover topics common to all employees.
Assign a Mentor
It's hard to learn everything you need to know on your own.
Assign a mentor to help new employees get started and feel comfortable in their roles. Mentors can advise, answer questions, and offer guidance as they work with their mentees.
You should provide mentors with information about their mentees, such as their skills, interests, and challenges. The mentor can then use this information to tailor their mentorship accordingly.
Schedule Regular Check-Ins
As new employees become more comfortable in their roles, it's important to check in with them regularly.
This can include having one-on-one meetings or conducting team meetings. These check-ins allow you to provide direction and support to your employees as they grow within the company.
Use the meetings as a time to give feedback on performance and offer advice on how they can improve their skills.
Implement a Feedback Loop
It's important to create a feedback loop with your employees.
The feedback loop is a process that allows you to provide feedback, receive feedback, and then act on it. This process helps managers learn from their mistakes and improve as leaders.
The feedback loop should be a regular process that happens every few weeks.
How Long Does Onboarding Take? Create a Positive Employee Experience
How long does onboarding take? It depends on how much time you want to invest in it.
The more time you spend, the better the employee experience will be. If you want to create an experience that sets people up for success, then take some time and do it right.
For more employee onboarding tips and tricks, check out the latest articles on our blog.
Browse by Category