How to Choose a Mental Health Provider: Everything You Need to Know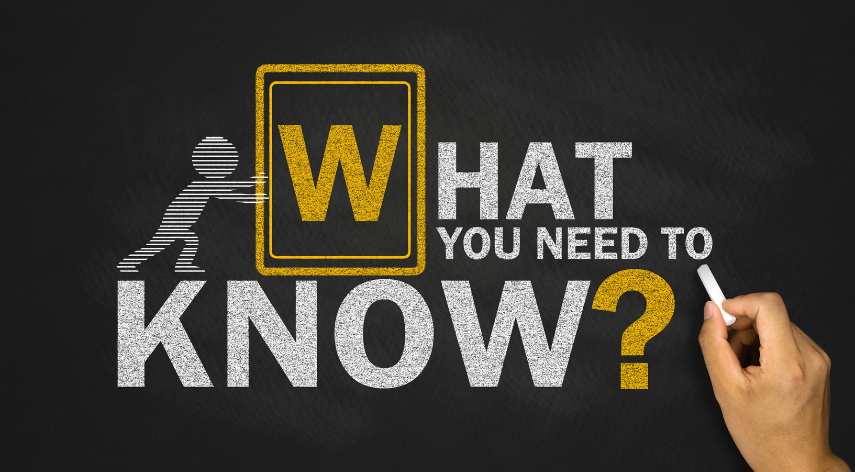 Mental health struggles can consume your life. Choosing the proper support becomes a matter of survival. Finding the right provider is crucial for improving mental health.
Whether you're in need of therapy, psychiatric, or other mental health services. But with so many choices and considerations, it's easy to get lost in the process. In this guide, we'll cut through the fluff to provide you with practical steps. Actions you can take to find your ideal mental health provider.
We'll explore the different types of providers available to you. And cover what to look for when evaluating their compatibility, accessibility, and expertise. Read on to learn how to make an informed decision to choose a mental health provider that's right for you.
Understanding Your Mental Health Needs and Preferences
When it comes to improving your mental health, start by understanding your needs. Take time to reflect on your concerns and goals.
Begin by identifying the specific mental health issues you're facing. Are you struggling with anxiety, depression, trauma, or relationship challenges?
Pinpointing these will help you narrow down the type of provider you need. To narrow down your ideal therapy experience, start by asking yourself thoughtful questions:
Are you wanting to understand and change your thoughts, emotions, and behaviors?

Are you wanting to focus on processing and healing from specific traumatic experiences?

Are you wanting to try therapy alone or a combination of both therapy and medication?
It can also be beneficial to keep a journal. Use it to document the things you want to address with a mental health provider. This proactive approach will help you communicate your needs during initial consultations. Understanding your preferences helps you find a provider trained in approaches that resonate.
Types of Mental Health Providers
Once you have a clear idea of what you need, it's time to explore your options for mental health providers. Here's a glimpse into the diverse landscape of mental health providers.
Psychologists
These are professionals who hold doctoral degrees in psychology. They specialize in helping people better understand their thoughts, emotions, and behaviors.
Working with psychologists starts with an in-depth psychological assessment. That information is then used to create a customized treatment plan that fits your goals. 
Generally, it may be best to see a psychologist when:
You need a formal diagnosis via psychological assessment

You need specialized treatment in areas such as neuropsychology or child psychology

You prefer validated techniques and interventions backed by science
Keep in mind that all psychologists are therapists. But not all therapists are psychologists. Deciding between the two will depend on your specific needs and preferences.
Psychiatrists
Psychiatrists are medical doctors who specialize in mental health. They can diagnose mental illnesses, prescribe medications, and provide a comprehensive treatment plan. Psychiatrists often work in collaboration with therapists or psychologists. This allows them to offer a holistic approach to treating your mental health issues.
A psychiatrist is typically recommended to those experiencing significant mental health issues. Chronic symptoms may need medication or more specialized medical attention.
Some situations where it may be beneficial to see a psychiatrist:
Severe or persistent mental health symptoms

Complex mental health conditions that need specialized expertise to diagnose and treat

Co-occurring mental and physical health issues
Choosing an expert based on the signs you may be showing can help with connecting with the best psychiatrist for you.
Licensed Marriage and Family Therapists
These professionals hold a master's in counseling or a related field. They're trained in various therapeutic modalities that may include:
Cognitive-behavioral therapy (CBT)

Dialectical behavior therapy (DBT)

Psychodynamic therapy
You may want to consider seeing a therapist if you need support with managing stress, relationships, or everyday challenges.
Licensed Clinical Social Workers (LCSWs)
These professionals specialize in counseling and supporting individuals, families, and groups. They often work in a range of settings. You'll find them working in community clinics, schools, and hospitals.
Social workers focus on helping clients improve their social functioning and well-being.
Tips To Help Choose a Mental Health Provider
The key lies in finding a provider whose expertise aligns with your specific concerns. If you're dealing with trauma, consider a therapist experienced in trauma-focused therapies. If you're interested in medication options, a psychiatrist might be the right choice.
Keep in mind these distinctions are not set in stone. There can be overlaps in the services provided by different professionals. It's always a good idea to research individual providers. Review their qualifications thoroughly. And don't forget to consider their areas of specialization. This ensures the best possible fit for your needs.
Other Considerations To Keep in Mind
Before you can choose a mental health provider, you need to make sure their services are both accessible and feasible for you. Here are some things to consider:
Comparing Treatment Costs
Review your insurance policy to determine what mental health services are covered. That way, you know what costs you may be responsible for ahead of time.
Some providers may offer sliding scale fees or payment plans for those without insurance. Community mental health centers and nonprofit organizations often provide affordable or low-cost services.
Location and Accessibility
Consider mental health professionals within your local area or a reasonable commuting distance. If transportation is a challenge, explore virtual therapy options. This way you can receive care from the comfort of your own home.
Availability of Appointment Times
Mental health providers often have varying availability. Their schedules may not align perfectly with yours. Discuss your scheduling needs to determine if they can accommodate you.
Some therapists offer evening or weekend appointments. This is especially something to consider if you have a busy lifestyle. If your schedules don't align, ask about alternatives. Some providers offer group sessions that may have more flexible scheduling options.
Open Communication and Advocacy
Be honest about your needs. Providers can often offer suggestions or alternative resources that may help overcome obstacles. Calling mental health helplines or engaging in online communities can provide valuable insights.
Take The Next Step In Prioritizing Your Mental Wellness
Before you choose a mental health provider take time to truly understand your needs. Explore the different types of professionals available to you. That way you can make an informed choice that aligns with your preferences.
Remember, the journey to mental wellness is personal. Visit our blog for more resources and information.
Browse by Category