How to Create a Business Brand Concept That Gets Results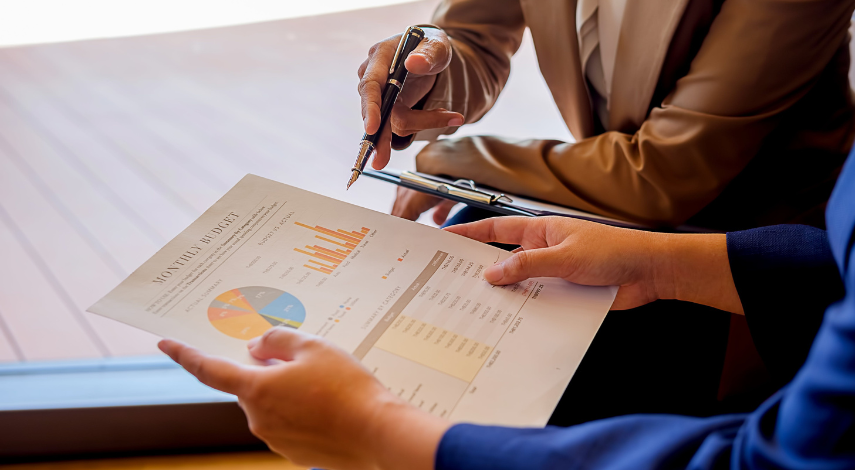 How can you create a strong business brand concept, and how do you follow through on it?
When you have a strong brand concept, it's easier to have others understand what your business is right off the bat. You'll spread your name throughout the community in no time. With a poor brand concept, it can prove difficult to expand beyond your current customer base.
Wondering how to create a great business brand concept for yourself? Keep reading for all the info you need to get started.
Identifying Your Audience
Creating a business brand concept requires careful identification of the target audience. Without understanding what the target demographic is looking for, it is possible that marketing efforts may be wasted.
Begin by analyzing customer data. This includes researching various customer segments, tracking customer trends, and studying the competition. Understanding the customer is the key to effectively creating a marketing message tailored to their needs.
Determining the following is vital for creating an effective brand concept:
product's value proposition
product's purpose
product positioning
audience profile
This will allow you to build an effective brand strategy to reach customers and captivate their attention. Choosing the right channel for communication is an important step in delivering the intended results. Targeting specific customer segments is also essential.
Research Your Competitors
This is an essential part of creating a business brand concept that achieves results. Understanding what your rivals are doing right and wrong can help to inform the type of strategies that you can implement for your own business.
Competitor research should be carried out regularly and cover marketing, advertising and promotion campaigns, products or services offered, pricing strategies, customer service, customer experience, website design, and overall brand positioning.
Analyzing your rivals also gives you the opportunity to differentiate your own brand and unique selling points. This research also allows you to be aware of what other companies in the industry are up to.
This includes the launch of new products or services. It also includes any changes in pricing or customer service so that you can react and adjust your own strategies accordingly.
Define Your Brand's Purpose and Position
Creating an effective business brand concept begins with defining each company's purpose. It should also determine the position in the marketplace. A brand's purpose should be to highlight what unique offering the company brings to the table. This is also why customers should choose it over the competition.
Positioning should be based on what sets the company apart from its competitors in terms of cost, quality, selection, service, reliability, and convenience. Crafting a powerful purpose and position for each brand will help create a unique, distinct, and memorable impression.
Once you have a good understanding of the definable aspects of the business, it is easier to craft a concept that will summon immediate recognition and loyalty from customers. Focusing on a brand's purpose and position will help your business stand out, gain visibility, and establish a successful brand presence.
Develop a Personality and Brand Voice
Creating a brand voice and personality is essential in creating a business that stands out from the rest of the competition. Start by creating a visual identity, including a logo that matches your brand personality and aligns with your product or message.
Give your brand a descriptive name that conveys the essence of your product. Next, decide what values your brand stands for and choose words that convey them clearly. Your brand voice should be consistent on every platform and speak to your audience to make a connection and build loyalty.
Finally, take the time to truly understand your customer's needs and wants so you can shape your brand voice and speech to fit. By being strategic in developing a brand voice and personality, you can create a successful business brand concept that resonates with your target audience and gets results.
Create Your Brand Story
When creating a business brand concept, for example, for custom socks, it's important to tell a story that will connect with customers. Crafting a memorable brand story involves doing research on your target customers and understanding their values, interests, and lifestyles.
This will provide valuable insight into the type of message that resonates with them. Once you know how to craft your story, you can determine the features and benefits of your brand that will draw in customers.
Additionally, keep in mind that you'll need visuals such as a logo, color palette, and typefaces to support your story. By creating a strong business story, you'll create a brand that customers will remember and associate with your company.
When done correctly, your story should help elicit a strong response from customers, inspiring them to engage with your brand and creating a lasting impact that can be seen in your customer base and bottom line.
Pick a Brand Name
A great brand name should clearly describe what your business offers while being inviting and memorable. It should also be unique to avoid confusion with existing or similar brands.
To start, brainstorm ideas and write down any words or imagery that relate to what your business offers and how you want people to view it. Start to mix and match these words with other words that are fun and interesting to create potential names.
Finally, research the names to ensure they are not already being used by a competitor or for an entirely different purpose. With the help of these steps, you should be able to find a strong and unique brand name that can carry your company's identity for years to come.
Learn How to Create a Brand Concept the Right Way
Creating a successful business brand concept requires research, planning, and collaboration. By understanding the needs of your target audience, establishing brand value, and ensuring differentiation in positioning, results are achievable.
Develop your ideas and create a powerful brand concept to make a lasting impression. For successful results, hire an experienced branding team and get started today.
If you want to explore the best topics aside from these business branding ideas, we've got you covered. Check out some of our other blogs today!
Browse by Category