How to Put Patches on Clothes: Your Complete Guide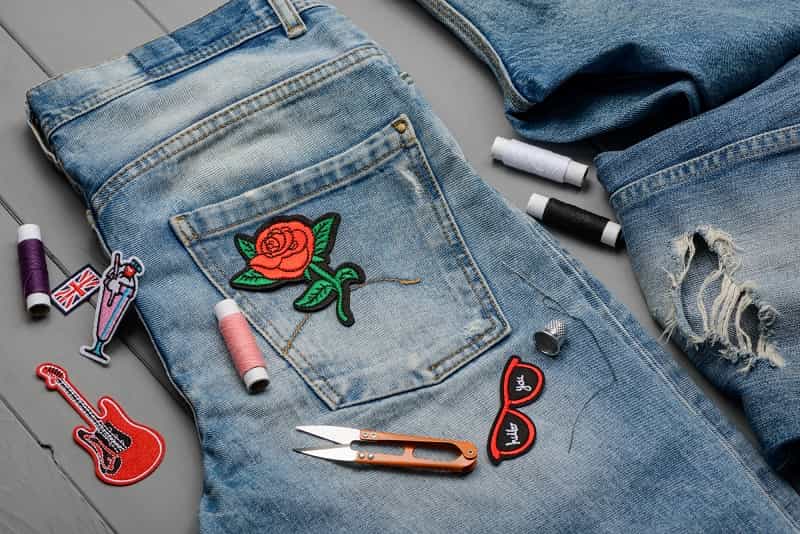 Embroidery is one of the oldest art forms that dates back thousands of years. Ancient China and Russia used precise stitching techniques to embroider unique creative patterns on their textiles.
Today, many people create embroidered clothing patches to symbolize their allegiance to certain groups, make fashion statements, or even cover up holes in their clothes. Regardless of why you want to wear them, you'll first have to learn how to put patches on clothes.
In this guide, we'll cover the three main ways to put a patch on your clothes. Ready to get started? Let's dive in.
How to Iron On a Clothing Patch
Most decorative morale patches are heat-sealed and ironed onto clothing. To iron on a clothing patch, place your garment on a flat and level surface— preferably an ironing board. Then, place the patch where you'd like it to go.
Once the patch is set, cover it with a thin piece of fabric to prevent the embroidery work from becoming heat damaged. Then place the iron over the patch and on top of the protective cloth. For the best results, be sure to leave the iron still (don't move it) for 3–4 minutes.
In some cases, you may want to flip the garment inside out and iron it from the back as well. In most cases, the clothing patch will come with instructions to do so if this step is necessary.
Glue-on Patches
Glue-on patches are the easiest for adorning your clothing. To start, lay your fabric on a flat surface and decide where you'd like the patch to lie. Then put fabric or cloth glue on the back of the patch and let it set up for 2-3 minutes.
Once it has dried, the back of your patch should be sticky and ready to adhere to your clothing item. Place the patch in the desired location, press firmly, and let it sit for a few more minutes.
Some glue-on patches already have glue on them. For patches like this, just peel off the back and place the patch in its desired location.
Sewing Clothing Patches
Another technique for putting patches on clothes is to sew them. This is the most durable technique for adding patches and is done in a variety of ways. Depending on your skillset and tool availability, you'll either sew by hand with a needle and thread or use a sewing machine.
There are also many stitch types available for you to customize your patch with. These stitch patterns offer increased elegance or toughness depending on your fashion aesthetic.
How to Put Patches on Clothes
Now you know the three primary ways for how to put patches on clothes. Some patches allow you to quickly glue or iron on patches in a matter of minutes. Other patches, however, require you to sew them on by either machine or hand.
For more articles about hobbies and entertainment, visit our blog. We produce tons of interesting articles geared toward satisfying your interests.
Browse by Category