All about Indira Gandhi Awas Yojana Scheme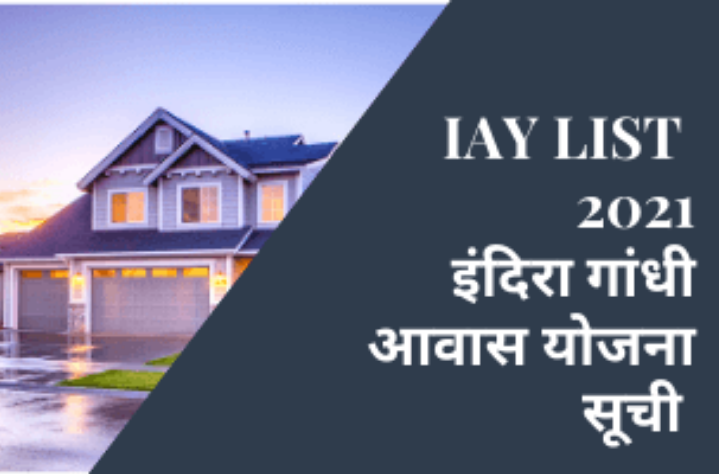 The Indira Gandhi Awas Yojana Scheme (IAY), introduced in 1985, no longer operates under its name. Nonetheless, its features and provisions have been subsumed under Pradhan Mantri Awas Yojana (PMAY) initiative, implemented in 2015. Under this scheme, the Government of India aims to assist the economically backward section of rural India to avail affordable housing.
Features of Indira Gandhi Awaas Yojana (IAY)
Indira Gandhi Awas Yojana, now subsumed under Pradhan Mantri Gramin Awas Yojana (PMGAY), was a social welfare programme and a sub-scheme of Rural Landless Employment Guarantee Programme. It aimed towards constructing houses for below poverty line (BPL) rural residents.
This commitment of 'shelter for all' gained momentum in June 1996, when India became the endorser of the Istanbul Declaration on Human Settlement. Since then, India's Central Government has implemented IAY to further boost this 'shelter for all' approach, recognising that rural housing is one of the first major anti-poverty measures for the marginalised. From 1995-96, this scheme extended its initiatives to widows and kin members of martyred defence personnel.
Homes constructed under IAY shall be jointly owned by both husband and wife, except for an unmarried, widow or separated person. States may, however, allot sole ownership only to a woman. Likewise, if the house was constructed under disabled member eligibility, they had sole ownership.
Construction of a new house
As per IAY, only the beneficiary could carry out the construction of this house. No external forces such as contractor or agency etc. will be permissible. In case done, the government could withhold funds or confiscate it.
Upgradation of kutcha or dilapidated houses
This would include upgrading the roof/walls, replacement/repair of parts and likewise. Use of recycled and eco-friendly material was to be promoted, and the house should last at least 30 years with reasonable maintenance. Upgradation aims to improve the kutcha or dilapidated houses to a standard new house.
Stages of construction and release of funds
IAY instalments allotted to a beneficiary would be provided in three phases, and the release of funds should be linked to the construction level reached.
25% of unit cost should be given on the Awas Divas with sanction order.
The second instalment that should not exceed 60% of unit cost should only be released to reach the lintel level.
The final instalment should be disbursed only after the house is complete, including a sanitary latrine facility. This should not exceed 15% of unit cost.
The dwelling unit should be constructed by not more than 2 years from its release of the first installment.
Steps to check the IAY list
Under IAY Gramin Scheme, now known as the PMAYG scheme, a list of names, including the details of all beneficiaries, is released every year. To check this list, individuals will have to follow these steps-
Step 1 – Visit the official PMAY website.
Step 2 – Click on the 'Search Beneficiary' option.
Step 3 – Select 'Search by Name' option from the dropdown menu.
Step 4 – Enter the applicant's name and search from the beneficiary list.
Benefits of the IAY scheme
Listed below are the benefits of IAY Scheme –
Houses constructed based on the resident's requirement.
Promoting eco-friendly materials and sustainable constructing techniques and generating employment.
Construction of home within a required workspace.
If one fails to qualify under the eligibility criteria under this scheme, he/she can opt to avail a home loan against attractive interest rates to fund the purchase of a house.
Several NBFCs also extend pre-approved offers to streamline the application process for these credits. These offers are available on financial products like home loans, loans against property, etc. You can check your pre-approved offer by providing your name and contact number.
A flagship scheme of the Ministry of Rural Development, Indira Awas Yojana (IAY), since its inception in 1985, has been assisting BPL families to improve their living conditions. The scheme focuses on providing housing facilities for India's rural population, and its benefits extend further than these listed ones.
Browse by Category