Land a Job: 4 Powerful Tactics to Get the Job You Want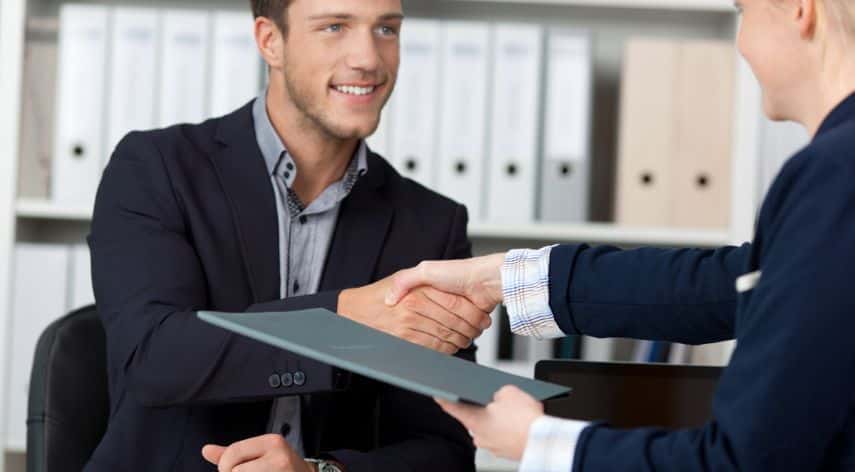 Are you sure you're using the right job search tactics?
If you're ever wondering if there's anything else you can do to land a job you've always wanted, the answer is yes! Some must-know job search tactics work to help you get where you want to be.
Read on to learn about the four most powerful job search tactics to land a job you want. Take these tips and apply them to your search!
Develop a Strong Personal Brand
Developing a strong personal brand is one of the most important tactics in the process of landing a job. Creating a presence for yourself in the professional or industry of your choice conveys a message about you, your abilities, and your value.
Personal branding can help to create a positive reputation, build relationships, increase visibility, and create a unique identity. Taking the time to understand what type of message you want to portray can help to make sure that your skills and experience are presented in the best possible light
Tailor Your Resume and Cover Letter
Tailoring your resume and cover letter is a key tactic to land the job you want. It's essential to research the position you're applying for and include relevant information in your job application that aligns with the job description.
To make your resume and cover letter stand out, include key qualifications and skills that make you a strong candidate. Additionally, use keywords associated with the position to highlight your areas of expertise and draw attention to your application.
Use language that is specific and succinct to increase your chances of catching the hiring manager's attention. Finally, be sure to tailor your materials to each job, rather than sending the same cover letter and resume to every potential employer.
Prepare for the Interview
Preparing for the interview is a crucial step in successfully landing the job you want. Being familiar with the job you're applying for and the company you're interviewing with can help make a successful impression.
Start by researching the job and company extensively and tailor your resume so that it correctly displays the skills and experience you bring to the table. You can prepare for what kind of questions you may be asked during the job interview by thinking of questions an employer might ask you and preparing some thoughtful answers.
Being able to articulate your experience and strengths, as well as your understanding of the job, can help you make a distinction from other applicants. Confidence is also key and can be practiced through mock interviews or even in the mirror.
Get a Recommendation Letter
Having a recommendation letter is a great way to land a job. It is a strong testament to your experience, character, and competence as a potential employee. Employers can also gain confidence when they see that you have secured a recommendation letter from someone who has personally worked with you.
To get a recommendation letter, it is important to stay in contact with your former:
employers
mentors
colleagues
supervisors
You may request them to write a letter of recommendation for you. Building strong relationships with peers and supervisors will ensure that you will have someone to speak highly of you in a potential recommendation letter.
Land a Job With the Right Tactics
To land the job of your dreams, ensure you are adequately prepared, and use the four job hunting tactics outlined in this article. Tap into all of these resources, work hard, and you will be sure to land the job of your dreams!
Visit our blog for more helpful topics.
Browse by Category