List of Private Hospitals in Gurgaon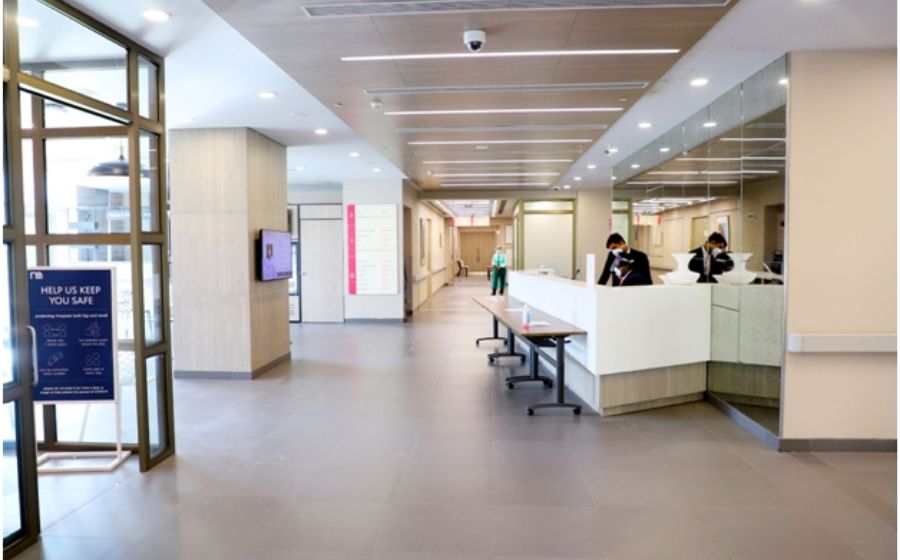 Gurgaon, or as recently renamed Gurugram, is a consistently growing metro city. It is already well-known and blooming as the hub of finance and technology in the state of Haryana. With its borders attached to the capital of India, Gurgaon is opening itself to tremendous changes and possibilities in all areas of hospitality, care, development, infrastructure, IT and what not. One of these sectors, in which Gurgaon finds itself flourishing, is healthcare.
There are several hospitals and healthcare institutes finding their place in the city of Gurgaon. All these newly found establishments have given a chance to people residing in Delhi NCR to explore and entertain with healthcare accessibility.
While having choices is a brilliant option, it can also be quite confusing. At your hour of need, you may not want to dig deep and be puzzled by the choices. Therefore, it is always best to learn about your options in advance so that when the need arises, you can make the right choice.
Top 7 private hospitals in Gurgaon
If you are a resident of Haryana or surrounding areas, you may want to know which is the best hospital in Gurgaon?
Here, in this article, we have listed down the top 5 private hospitals, among which we consider the best hospital in Gurgaon.
The CK Birla Hospital
The CK Birla Hospital is the best hospital in Gurgaon. It is a NABH accredited multispeciality hospital that offers its services across multiple areas and departments. These include obstetrics, gynaecology, neonatology & paediatrics, the breast centre, GI, minimal access & bariatric surgery, urology & andrology, nephrology & dialysis, aesthetics & plastic surgery, pulmonology among others.
The CK Birla Hospital is located at an easily accessible location in Gurgaon. Within a short span of over 4 years since its inception, the staff at the CK Birla Hospital has served over 50,000 happy patients with a consistent patient satisfaction score of over 95%.
You can reach the CK Birla Hospital at Block J, Mayfield Garden, Sector 51, Gurgaon 122018
Email : reachus@ckbhospital.com
Phone: +91 124 4882200
Paras Hospital 
Another leading hospital established in the heart of Gurgaon is Paras Hospital. It is a multispecialty hospital with services across a wide spectrum of departments. Their departments include neurology, nephrology, cardiology, cancer care, urology and more.
The hospital has been moving forward with the vision to provide competitive, innovative and accessible medical care to its patients.
You can reach Paras Hospital at C-1 Sushant Lok- 1 Sector-43 Phase- I, Gurgaon, Haryana 122002 (India)
GNH Hospital 
GNH Hospital is a leading multispeciality private hospital located in Gurgaon. The hospital is operated by a team of high-qualified experts and support staff. The hospital operates on a vision to offer long-term sustainable health for all. Their core areas of expertise include cancer, cosmetic surgery, internal medicine, obs and gynaecology and more.
You can reach GNH Hospital at JVT, Sector-56, Gurgaon, Haryana, India – 122012
Privat Hospital 
Another top multispeciality hospital in Gurgaon is Privat Hospital. Much like its name, Privat hospital is a private entity operational since 1995. It was founded by Dr Kalyan Sachdeva and has been offering healthcare services for the last 25 years. Privat Hospital extends its clinical services in the department of aesthetic surgery, cardiology, dentistry, dermatology, general medicine, internal medicine, neurology and more.
You can reach Privat Hospital at DLF City-II, M.G. Road Gurgaon, Haryana – 122002 (India), Near MG Metro Station.
Mayom Hospital 
Mayom Hospital is a new name in the group of top hospitals in Gurgaon. It is a top-class multispeciality that offer a wide range of medical services including obstetrics and gynaecology, internal medicine, pulmonology, urology, neurology and more.
You can reach Mayom Hospital at Mayom Hospital, D-Block, South City 1, Gurgaon, Haryana 122001.
Alchemist Hospital
Alchemist is NABH accredited tertiary and flagship hospital, which is located at Panchkula, Gurgaon . All the doctors and nurses are highly qualified and they upholds a honor of advance medicine and ultimate patient care services. They provide excellent treatment for Cardiothoracic, Cosmetic Surgery, Diabetes & Endocrinology, Gastroenterology, Nephrology, Obstetrics & Gynecology, Orthopedics, Physiotherapy and Urology apart form this you will also get some extra facilities like – multi Language capabilities, tele consultations available for overseas patients, video consultations facilities, appointment booking through website. ICU beds available. You can payment them through both cash and card. For more information visit website http://www.alchemisthospitals.com or email at vivek.ahuja@alchemisthospitals.com or call on 91-124-4511100
You can reach Alchemist Hospital at DLF Golf Course Road, Saraswati Kunj, Sector 53, Gurgaon – 122002
Fortis Memorial Research Institute
Fortis Memorial Research Institute is one of the leading multi super specialty hospital in Gurgaon. It is build in 11- acre campus with contain 1000 beds. Forits is one of the top integrated healthcare service provider in India. Currently they deliver their healthcare services in India, Singapore, Dubai, Mauritius and Sri Lanka. All the doctors and nurses are highly trainded and they provide best treatment for Dermatology, Cardiology, Cosmetic Surgery, Diabetes & Endocrinology, Gastroenterology, Haemetology, Hepatology, Neonatology, Oncology, Orthopedics , Physiotherapy & rehabilitation, Urology and Vascular Surgery. . Payment method available Credit Card, Cash and Wire. For more information you can email at nayandeep.kaur@fortishealthcare.com or call on +91- 9871664866
You can reach Fortis Memorial Research Institute at Sector – 44, Gurgaon, Haryana, Gurgaon – 122002
Browse by Category