Top 7 Mobile App Marketing Strategies in 2021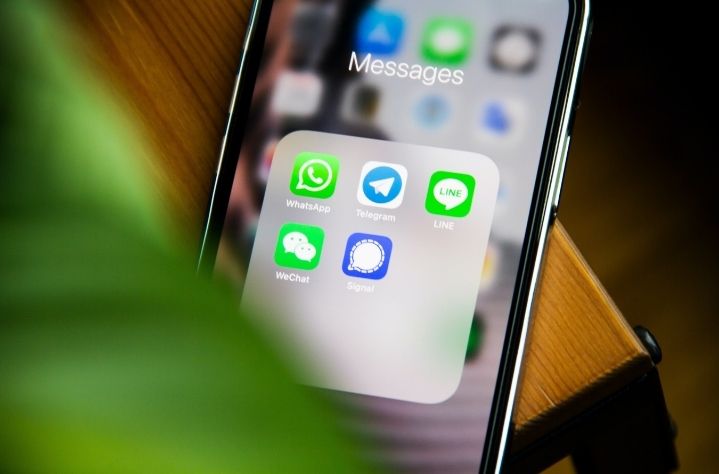 Starting from teenagers to adults, the one common thing that everybody possesses is the Smartphone. The current industry of mobile applications is enormous and flourishing. But there are many applications that people download daily but never use. If you want your audience to pick your mobile application out of the many, you need effective marketing. Several web admins go wrong or leave behind loopholes in this area.
However, you have the choice of not being on that list by implementing trending app marketing strategies. A digital marketing agency always focuses on the application's marketing and community efforts for presenting you with long-lasting results. To help you with that, we are here to power your marketing strategies with proven tactics.
Let's Get Some Insight into Top Mobile App Marketing Strategies
It is essential to learn about your app's online marketing strategies if you want to make it big. The competition out there is tough, and you need to be more challenging. So stay tuned for browsing all the app marketing strategies as mentioned below:
Starting with Marketing Before Launching an App: When you think of how to market an app, you need to start from when you started conceptualizing your app idea. Then comes discovering your target audience and thinking about what will persuade them to download your app. When you advertise your app before the launch, it can create a lot of anticipation. As per studies, 40% of mobile users always search for applications via the mobile app store. So one of the essential app marketing strategies you can follow is, getting started with promotions before the launch.
Potential Customer Engagement: If you want to devise the ideal application, focusing on the designing part is very important. It will help in fulfilling the potential users' needs. These mobile app marketing strategiesand the way you implement them will decide the future of your app. First, while you are moving through the creation procedure, you must obtain feedback from the target audience. When you engage with prospective customers, you are getting reviews from real users via social media and relevant sites. Discovering industry leaders in today's time is simple with the utilization of monitoring tools.
Starting a Blog: One of the best ways of keeping your target audience updated is by sharing information virtually. You can do this with the help of a blog. Starting a blog for the mobile application is the best idea that you can ever implement as soon as the website is up. So when you share your own experiences by developing the app, it will automatically engage readers. As they feel themselves part of the process, they will offer you honest feedback as they will keep on interacting with your posts. By this, their interest in your app will also keep on building. Hence, even when you are launching your app, it is possible to keep the interaction going with the users. Include this app marketing strategy in your list today.
Releasing Teasers: No matter how much you speak about your application every day and all day, people will only believe then they see it themselves. One of the most effective marketing strategies for the app is to release teasers and sneak peeks. In this manner, you can make the audience feel excited and not just interested in the app. Humans always love to see visuals. So people can witness your app through video promos and application screenshots.
Press Kit and Launch Elements: When it comes to your application's launch date, you must prepare the press kit and launch materials beforehand. Before the app launches, you need to keep the website fully ready and release a video promo. In the video, you need to outline the most important application features. Along with this, you must add some valuable content about the app through a blog post or a press release. You can then choose to reach out to industry influencers, authoritative bloggers, and relevant media for receiving reviews of the app.
Getting Hands-On: To get the most out of your app marketing strategy, you must think of submitting your application for reviews on video channels and blogs. You can quickly build your YouTube videos about how to use your app for managing particular problems. By this, you can get a hold of those people who are seeking solutions to those queries. You can then eventually convert those people into leads.
As they see a step-by-step process about how they can use the app for their requirements, they will automatically be inclined to try it. It is vital to note that simple apps can also feel perplexing to some individuals, even with on boarding and instructions. By displaying a proper demonstration, you can get your audience excited about downloading and utilizing the app. Perform app marketing in the best way possible with this strategy.
App Optimization for Mobile Application Stores: Almost 50% of people search the application store for downloading various mobile applications. So if you want your app to succeed, following marketing strategies for the app is vital. Application optimization is very crucial for acquisition. It would help if you utilized structured and well-researched keywords in the app name. Also, one of the best ways of getting more download numbers is by employing search ads. These have the potential of driving downloads and enhancing app visibility. It happens as these appear at the precise moment as a user moves forward to search for an application that matches yours. Your app marketing efforts can only bring the desired results when you understand the value of perfect timing.
Final Say
Suppose you must stand out when you have a unique app idea or even an idea that is already prevalent in the market. Users are always on the lookout for the latest applications that can benefit them in their daily lives. Hence, it is of utmost significance to be creative when implementing the various app marketing strategies.
Be it app-building or curating the most effective branding strategies, associating with an expert digital marketing agency can help you level up. They will help you build a community that is the most important for your application to survive in the fierce market.
Browse by Category