Monsoon Healthy Diet Plan With What You Should Eat Or Not?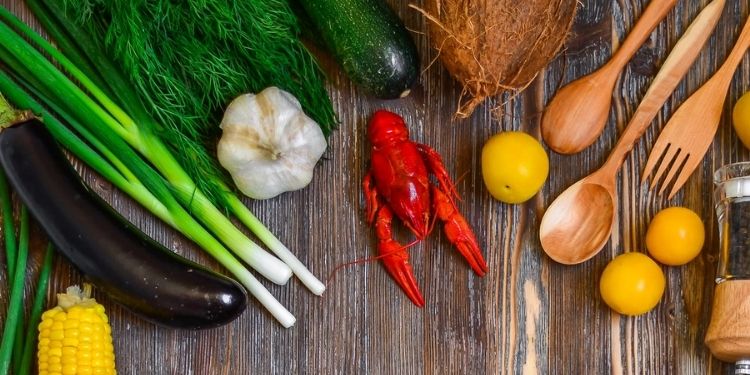 Monsoon has arrived, and it is a peaceful relief from the intolerable summer heat. However, we should take care that the monsoon also invites a lot of health issues and diseases. As we know, the rainy season affects our body's immune system, so it is very important to be extra careful about what we eat and drink during this season. So let's discuss the monsoon diet plan to enjoy the peace of this season with raindrops.
The weaker immune system is one of the main reasons for various common monsoon diseases. Therefore, a healthy diet is a solution to good health. Here are some smart tips for a proper diet in the monsoon.
Healthy Tips for Rainy/Monsoon Season:
Eat Seasonal Fruits:
To improve your immune system, you should eat fruits like apples, jamuns, litchi, plums, cherries, peaches, papayas, pears and pomegranates. These fruits are some of the best additions to your diet in the rainy season. But it would help if you avoided watermelon and muskmelon.
Avoid Salt:
Drop down the salt intake as it causes water retention and high blood pressure, which may cause many problems in the rainy season.
Avoid Watery Foods:
You should avoid watery foods like Buttermilk, lassi, rice, watermelon etc., which can cause swelling in the body. 
Garlic:
You should include a hint of garlic in your food which helps you in improving your immune system.
Curd over Milk:
Instead of milk, you should prefer curd or yoghurt, which helps to avoid any possibility of harmful bacteria entering the body.
Boil Water:
You should prefer only boiled or purified water.
Bitter is better:
Include the vegetables like methi and bitter gourd, neem and turmeric, in your diet can help prevent infections.
Ignore Spicy Food:
If you are familiar with allergies, you should avoid spicy food as it increases body temperature and stimulates blood circulation, leading to the faster spread of allergies.
Steam it:
Avoid raw salad, but you can steam it before eating during the rainy season.
Herbal Warm Water:
During the rainy season, those who suffer from infections and fever can find relief with decoction prepared from ingredients like ginger, tulsi, and a dash of medicinal spices like cloves, pepper, cinnamon, cardamom.
Avoid Street-Food:
You should avoid Pre-cut fruit, fried food, junk food or any street food completely.
Monsoon/Rainy Fruits 
Apples
Apples are high in fibre and water. Before a meal, people who ate apple slices felt fuller than those who consumed applesauce, apple juice, or no apple products. Apples also help to lower your risk of heart disease. Apples contain soluble fibre that can help lower your blood cholesterol levels. It also contains polyphenols, which have antioxidant effects. 
Jamun
Jamun is a tasty low-calorie fruit stuffed with vitamin C and minerals like iron, calcium, phosphorus, magnesium and folic acid. In addition, these fruit packs with high antioxidant content contain diuretics and has antibacterial and antiscorbutic properties.
Litchi 
Lychee contains Vitamin C, Vitamin B-complex and phytonutrient flavonoids. It is a high source of nutrients that is required for blood production. It also provides manganese, magnesium, copper, iron, and folate required for RBC formation.
Plums  
Plums are chock full of fibre, which helps slow down blood sugar after eating carbs. They can also improve your body's production of a hormone that helps control your blood sugar levels and bone health. 
Cherries 
Cherries have low calories and are full of fibre, vitamins, minerals, and nutrients. You can also get vitamins C, A, and K in cherries. Each long-stemmed fruit delivers potassium, magnesium, antioxidants and calcium too.
Peaches  
Peaches are a very healthy addition to your daily diet. They're low in calories and a great source of fibre, potassium, vitamins A and C. It will also delight your sweet tooth without weighing you down.
Papayas 
Papayas include high levels of antioxidants and vitamin A, vitamin C, and vitamin E. High diets of antioxidants may reduce the risk of heart disease. This is because the antioxidants prevent the oxidation of cholesterol. When cholesterol oxidizes, it may create blockages that lead to heart disease.
Pomegranates 
Pomegranate is one of the healthfullest fruits on Earth. It includes a range of beneficial plant compounds which is unique to other foods.
Benefits of Pomegranates:
It contains many Antioxidants.

Vitamin C

It has Cancer prevention properties

It has Alzheimer's disease protection

Improves Digestion

Anti-inflammatory properties

Arthritis

Reduce Heart disease.
You can start farming these fruits in your small farms according to the regions. We advise you to choose the Mahindra 575 and Mahindra 585 tractor for your farms. They coordinate with you in every farming and commercial activity. They help you to increase your farm's productivity and reduce human resources. Get a perfect Mahindra tractor with implements or tools only on our website. 
For more information about farming or health benefits, stay connected with Tractor Junction.  
Browse by Category