Moving for Seniors: 8 Tips to Help the Elderly Move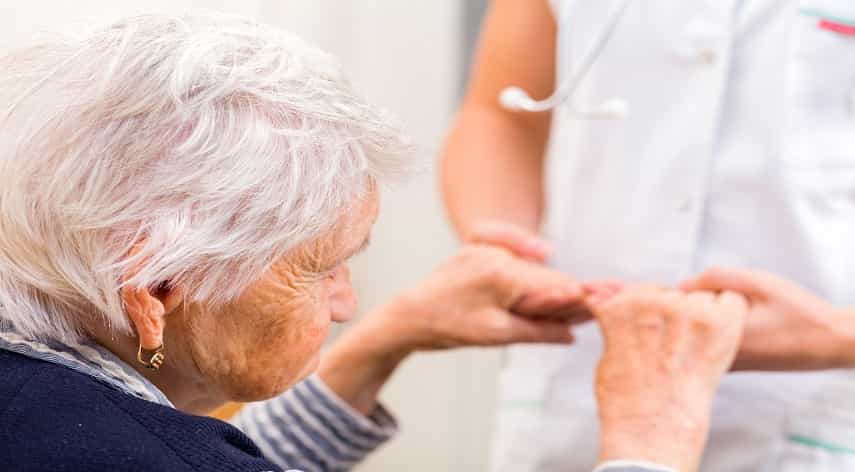 In January 2021, 13.2% of the U.S. population lived in poverty. As an unfortunate byproduct of this, many people need to find affordable housing.
Priced out of their apartments, many move seniors to other states, where rents are lower. However, moving is often stressful, and the elderly often find it more so given the increased physical and emotional stress of the process.
If it's time to move elderly loved ones and you don't want this part of their lives to become another cause of distress, read these eight tips on moving for seniors and offer them your helping hand.
1. Start Early
The best way to ensure a smooth and stress-free move for seniors is to start early. This means giving yourself and your loved ones plenty of time to plan and prepare for the big day.
Moving assistance for seniors can start with decluttering the home and getting rid of any unwanted items. This will not only make packing easier, but it will also help to lighten the load.
Next, start packing up non-essential items, and make sure to pack fragile items with care. Consider hiring professional movers to handle the heavy lifting.
Finally, begin making arrangements for things like transportation, pet care, and changes of address. The more you do this in advance, and the less stressful the move will be for everyone involved.
2. Label Everything
Label all of your senior's belongings when you pack them up for the move. This will help your loved one keep track of their belongings and make unpacking easier.
Number all of the boxes and put a list of contents in each one. This will help everyone know what is in each box and where it should go in the new home.
Lastly, be sure to pack a box of essential items that your senior will need right away, such as toiletries, medications, and a change of clothes – and label accordingly.
3. Be Prepared for Challenges
Moving alone is not easy, especially for seniors. What can make it even worse are the unexpected twists and turns. You'll never know what's going to happen, and with that, it's important to always be prepared for anything.
Many things can go wrong for anyone moving. You may find that the new house is, after all, not ready. Sometimes, there will be missing items, damaged items, or worse, accidents and injuries.
When you're helping a senior move, you need to be twice as prepared when confronting these problems with them. In any case, always have a plan B.
4. Check In With Them From Time to Time
Sometimes, moving is challenging for seniors not because of its physical requirements but the feeling that they're not being heard or heard enough.
So if you're helping a family member, neighbor, or friend, have time to talk to them about their feelings about the move. Not being able to verbalize their emotions can make it much harder for them to adjust.
Whether they're relocating to a new house or any senior facility, you can help by ensuring that they understand the reasons for the move and telling them that you're listening, whatever they may have to say.
5. Be Respectful
When relocating seniors, it's essential to be respectful of their wishes and opinions – it's their life and home, after all. More than that, you must remember that seniors tend to be very sensitive about their things.
That means that when you help them move, show them that you treat their belongings with the same amount of care as they do. This means a lot to them and helps reduce their anxieties caused by the move.
6. Help Them Settle
Don't just be there to help them move or sort their stuff. Make sure to spend a day or two helping them unpack and set things up as they try to adjust and discover more about their new home.
For example, spend time with them decorating the house with, say, picture frames on the piano or maybe getting some house plants to help keep the indoor air fresh.
This is also one way of making them feel that you genuinely care about them and aren't just there helping out of obligation.
7. Hire a Senior Moving Manager
Not to be confused with movers, senior moving services are concerned with the entire moving process, but, most importantly, the seniors themselves and how they're adapting to the changes in their lives.
In other words, this manager will ensure that all aspects of your senior loved one's move are taken care of. This takes a lot of the stress for them and helps them start a new life with a positive mindset.
8. Be Patient
Give yourself—and your elderly family member or friend—plenty of time to plan the move.
Trying to do too much in too short a timeframe is a recipe for disaster and can lead to arguments, mistakes, and injuries.
Factor in time for decluttering, packing, arranging for movers, and saying goodbye to friends and neighbors. Most importantly, be patient with yourself and your loved one throughout the entire process.
They may not be able to do everything as quickly as you can. But they will appreciate your help, even if they seem too irritable or grumpy most of the time. Of all the moving tips for seniors, this is the one thing you must never forget.
Offer the Right Help With Moving for Seniors
If you're helping an elderly loved one move, these eight tips mentioned above can help make the process go smoothly. However, the most important thing to remember is to be patient with them.
Relocation comes with many default worries, but moving for seniors can be a particularly stressful time for them. Hence, it's important to understand where they're coming from and help them to the best of your abilities.
Looking for more tips and advice? You got it. Keep exploring our blog!
Browse by Category