Mutton Masala and Mouth-watering recipes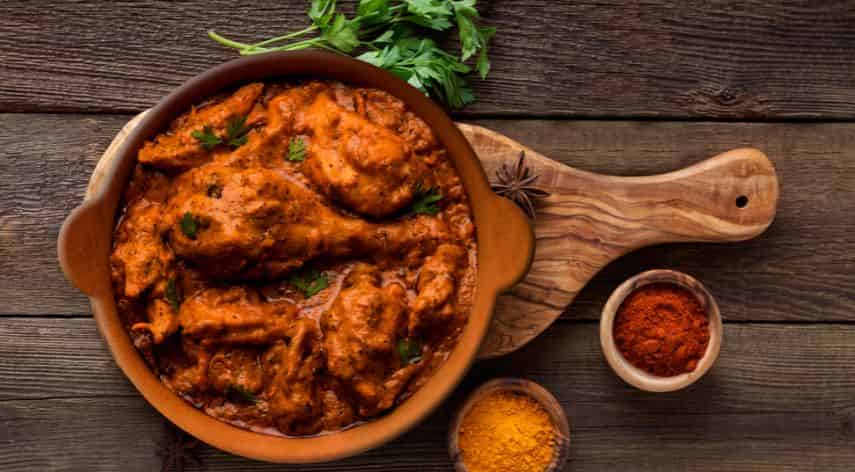 Masala blends are combination of certain spices that differ from family to family and region to region. These blends offer a special touch to a dish with its unique and balanced flavours. The recipes of these blends are guarded for year by passing them on from generation to generation.
Meat Masala Powder is one such aromatic mix of spices that is used as a marinade for various types of meats, especially mutton. The meat masala or mutton masala powder can either be rubbed onto pieces of the protein as a dry spice mix or can be made into a paste when combined with a base of oil or curd, which more easily coats the meat. It also prepares perfect gravy for a meat dish by balancing the heat and flavours. The protein must be coated for at least 20 minutes to maximum 2 hours before cooking, thus allowing maximum absorption of flavours.
Ceepee offers the spice blend of finest quality packed with mouth-watering flavours. The spice blend is available at best Mutton masala powder price that offers the preparation of best meat dish.
Basic Ingredients
A Meat Masala Packet and Mutton Masala Packet contain a variety of spices in an ideal proportion in order to impart a perfect balance of flavours to a dish. These spices differ in every Indian kitchen according to their taste preference. However, Ceepee presents a best mutton masala powder with a combination of over 21 handpicked exotic spices that matches the palate of all. Adding oomph to any meat dish, below are some of the basic spices used to prepare best Meat Masala Powder.
Cumin Seeds
Coriander Seeds
Fen8ugreek Leaves
Nutmeg
Green Cardamom
Hing
Mustard
Fennel Seeds
Iodised Salt
Dried Ginger
Cloves
Recipes
Indian cuisine is a treasure trove of rich gravies with a complexity of spices, striking a perfect balance of flavours and taste. Among the vast collection of gravies is a robust mutton curry, from our rich repertoire of mutton dishes in Indian cuisine. With variety of recipes from across the country, each one has a fan base of its own, unique cooking techniques and flavours. Here are some of the delish Mutton recipes from diverse Indian cuisine with goodness of spices.
Punjabi Mutton Curry
Food of Punjab is usually known for its bold and rich flavours. Punjabi Mutton curry is no different prepared with many robust flavours of onion, garlic, spices and tomato. Each ingredient is in harmony with other resulting in a lip-smacking dish that goes well with rice and roti.
Ingredients
500 gm Mutton (mutton curry cut or mutton boti or both)
4 medium sized Onions, finely chopped
2 tsp Garlic paste
2 tsp Ginger paste
1-2 tsp Ceepee Red Chilli Powder
4 tbsp Ghee
½ cup Yogurt (Little sour)
Salt as required
3 large tomatoes, finely chopped
½ tsp Ceepee Turmeric Powder
1 tsp Ceepee Garam Masala
2-3 tsp Ceepee Mutton Curry Masala Powder
3-4 tbsp fresh coriander leaves, roughly chopped
Method
Begin with cleaning and washing the mutton pieces and keep it aside. In a large pan, heat ghee or mustard oil, add onions, and ginger garlic paste. Saute until the raw smell of the ingredients is gone.
Add turmeric powder, red chilli powder, and meat masala powder and mix it well.
Now, goes into the pan chopped tomatoes and cook then until they are mashed and soft. Put in the mutton pieces and ensure that each piece is well coated with the spices.
Now goes in the yogurt and mix it evenly. Cook the mutton for about 4-5 minutes and add water in the pan. Stir the content, check the spices and bring out the balance of flavours.
Add chopped coriander leaves and garam masala in the pan, mix it thoroughly and cook the mutton for around 25 minutes on medium flame or until the protein is perfect cooked and is succulent.
Once done, turn of the heat and transfer the delicacy into a serving bowl. Serve it fresh and hot with rice or naan.
Khatta Meat or Sour Meat
It is a spicy and sour meat dish with distinct and unique flavours, mainly due to presence of amchoor or dry mango powder. It is a staple of Dogri Community in Jammu where it is often paired with rice or roti as a hearty meal enjoyed at home.
Ingredients
250 – 300 gm mutton, medium sized pieces
2 tbsp Mustard oil
3-4 medium sized onions, finely chopped
3 tsp Garlic paste
2 tsp Ginger, minced
2 tsp Ceepee Kasoori Methi
1½ tsp Ceepee Turmeric powder
Salt to taste
1 dried Red Chilli
3 cups Water
2½ tsp Ceepee Amchoor Powder, heaped
3 Green Chillis, de-seeded
1 tsp Kashmiri Masala
2-3 tsp Ceepee Mutton Masala
Coriander Leaves, chopped for garnishing
1½ tsp Ceepee Saunf
Method
Heat mustard oil in a deep pan. Add onions to it and sauté until they become light pink in colour.
Add ginger and garlic paste and sauté until it is brown.
Put in the mutton masala powder, kasoori methi, salt, turmeric powder, kashmiri masala and dried red chilli. Pour 1-cup water in the pan and mix thoroughly. Let it cook on medium flame for few minutes.
Now add mutton in the pan and simmer for another 5-7 minutes. Coat the protein nicely with the gravy.
Now add 2 cups of water and bring it to boil. Cover the pan with lid and simmer it on medium flame until the meat is tender (for about an hour).
Once meat is cooked and is juicy, add dry mango powder, saunf and green chilli and mix well.
Garnish it with coriander leaves. Serve it hot with rice, roti and salad.
Ceepee brings to you goodness of 21 spices in one packet with genuine Meat Masala Price. You can prepare some of the best meat dishes with it and woo your guests with your cooking skills. We offer the finest quality spices handpicked especially at best mutton masala price. To find out more about polished concrete check out Policrete.
Browse by Category