Tips To Improve Your Business Accounting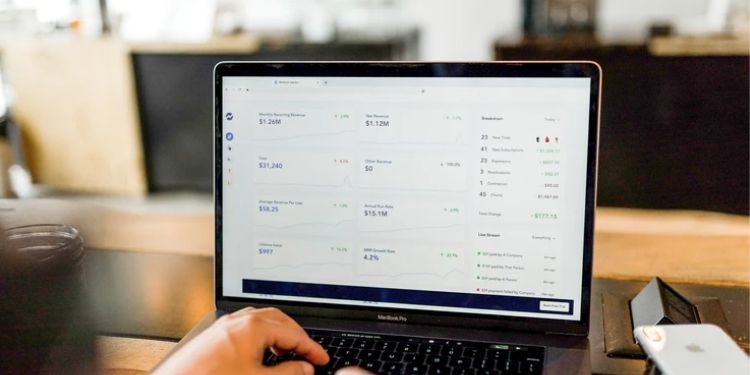 Tips to improve your business accounting. You may have realized that one of the biggest headaches you've had to deal with. And even more so since the Covid19 pandemic began. It's all about keeping your business growth and your accounts in balance. Although since the health crisis began. Many companies have been forced to bring in an accountant to advise and manage the accounts. And thus be able to focus on the growth of their business. There are many SMEs, freelancers and self-employed who do this work on their behalf. Need to incorporate the work of an auditor into their daily work.
Be able to identify any solvency issues in your business. It is necessary to take a number of steps if you do not want to jeopardize viability. That's why, in this article, we offer you 5 basic tips to take advantage of the resources you have that you may not have known about.
Track and sort all receipts for business expenses.
Keeping receipts for business expenses is not rocket science. It's consistency that most small business owners struggle with. It's much easier to get into a simple habit than a complex one.
"Keeping track of paper receipts can be overwhelming, but with technology We can take a photo of every receipt and save it automatically. Once you get in the habit of archiving the receipt immediately, you'll never miss one again."
Even if you have good intentions, it's very easy to misplace paper receipts. This causes you to fall behind in your accounting. The expense tracking option of a cloud accounting platform allows you to take a photo of your receipt and store it securely in the cloud. The simplicity of the process keeps you on track.
Know your company's accounting
One problem small businesses typically face when it comes to accounting is the vast network of factors. that must be considered to achieve a sound financial structure: Financing, Cash Flow, Liquidity. For this reason, the first tip we will give you is perhaps the most basic. If you have decided to do this process yourself: Take an accounting course.
In today's world, where it is more necessary than ever to acquire new knowledge in order to apply it in business and create additional and differentiated value, learning how a company's accounting works at different levels will be very instructive if you want to get involved.
Technology, our great ally
In these moments when every penny counts and the forecasts of companies to invest. Innovation is becoming more and more complicated. It is necessary to pause for a moment and think about the advantages that management software offers in this case.
Lack of time and knowledge can be the walls that prevent you from seeing how a software with these features can help you improve the financial problem. And you prefer to invest in outsourcing this work. However, thanks to the rapid development of these programs, we find more and more a wider offer, at a lower cost, and very important! tailored to each type of company.
One of the tips that experts give to reduce unnecessary costs is exactly what we indicated in the previous point: Know your business well and review the needs that need to be met in order to take the necessary actions without incurring unnecessary expenses.
Keep your company up to date
If you do not have a management software (SaaS) that records the inflow and outflow of money. Payments to suppliers, payments for services, etc. it is possible no matter how big your business is. Over time, this data gets lost and it is almost impossible to keep track of it at the end of the month.
This fact is called "cash flow", that is, the inflow and outflow of money in a given period of time, which is used to know the actual liquidity that a company has and its financial situation, to know how much money you have. for expenses, debts or investments.
Therefore, the best advice is to indicate any movement that occurs in your business. No matter how insignificant it may be, and make sure it is well classified in the chart of accounts. Because in this way it will be easier for you to attribute each movement to a specific one and, if necessary, to be able to prove each of them and avoid possible administrative sanctions.
Although this may seem very tedious if your company serves a large number of customers, for example. Who make payments in different systems such as credit card, mobile payments, etc. And in different currencies. Today, there are software programs that allow you to work with an integrated collection system that helps you in this management. This way, you will keep track of every movement collected and later on, it will be easier for you to round up the numbers.
You can also use companies like Bookkeeping Services NumbersPro and many others in the.
Create an accurate billing system
Having a system that organizes all of your bookkeeping is essential. And the better organized you are, the fewer headaches you will have later on. In the age of technology, choosing the right business accounting software is very important and is the first step in creating a reliable billing process.
"There are a lot of options on the market. So it's important to choose an option that not only offers all the features and integrations you currently need, but can also scale as you grow," recommends Stephen Young of Blinds Direct.
Young is right, as moving everything to a new platform can be an expensive undertaking. While the business aspect of invoices is important, so is the functionality and potential for expansion.
Ignorance of the law is no excuse
Or as the saying goes, "ignorance is no excuse for compliance." The deadline for thousands of businesses to file their 2020 tax returns is approaching. Now is a good time to update your obligations as a business owner.
As we told you in the previous paragraph, every type of business needs to be aware of current legislation and changes that are taking place. Indeed, compliance with tax obligations is essential to avoid fines or administrative sanctions. For this reason. It is advisable to seek legal advice in order to comply as much as possible and not fall behind, which in the long run would cause headaches.
Check the results
A good way to monitor where your business stands is to do a monthly assessment. Just like we do when we look at our bank statements. At the end of the month to check the expenses incurred. You can do this with your company's accounting records. The revenues you have generated or the expenses you have produced are the basic data you need to manage so you can adjust the strategy little by little.
Today, most management programs allow you to access detailed reports to check results and make comparisons between certain periods to see the evolution of your business.
As you can see, bookkeeping takes time and knowledge, but it doesn't have to be. Even if you outsource this task, there is nothing you can do to improve it and you don't have to worry about it. The more you get involved, the more control you will have and the better results you will get.
Browse by Category