What Questions To Ask Your DIY Product Label Printing Press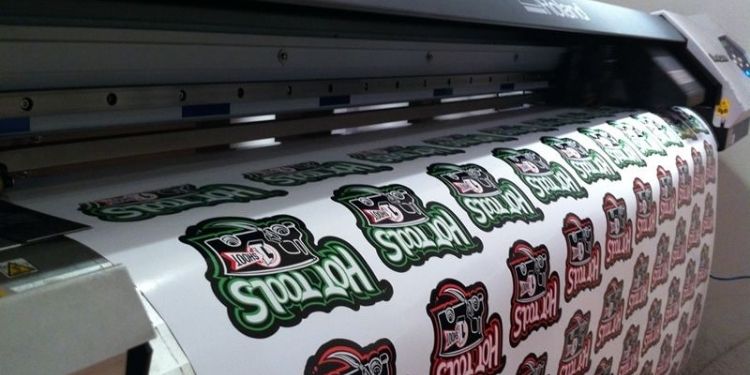 So you're in the final stages of launching your product into the market. You have the product, you have the packaging, but you're missing the labels! Great! The presence of numerous printing presses claiming to be the best in the whole of UAE may have left you confused about your final decision.
With so many DIY craft stores popping up in the UAE, the last thing you'd want is your product to fall flat because of its substandard quality. And it makes the right printing press all the more important!
Printing customized labels is a task for professionals. The best printing companies in Dubai combine professionalism, quality, and reliability all in one to bring you your required top-quality products.
What to ask your DIY product label printing press?
Ask the following questions when you're out looking for the best entity for the job. Comprehensive research is bound to help you find the best people to do the job for you! Read on to know more:
Do you know what you want?
You will find plenty of companies that excel in printing customized labels. Before you head over to different printing companies, you need to ask yourself what professional services you would need. The brief, the type of media you need to print, the type of paper you would like, the audience, and how to communicate best with them, all this and more, has to be in your knowledge.
The artwork you have chosen should be of high quality. Once these aspects and relevant features have been finalized, it's important to look for the right printer!
Are they experienced?
Your potential printing press should possess multiple years of experience and should provide attention to detail. The printers should check and recheck, ensuring that the things that don't work are eliminated or worked around.
The printing service you choose should point out any incompatibility issues with your format and design. And point out if customer requirements don't match the design. Double-checking such features help avoid serious mistakes in future printing.
Have you checked the quality?
As with press checks before the printing stage, checking the final product of their printing is critical. Request a review of their printed products, and observe the quality of printing to get an idea regarding the quality of products. Smudging missing text, blurred images, everything should be observed when you're out selecting the right company for your label printing.
The right company for the job will work with you to make your ideas come true. They will accommodate any design that you come up with and help you create it into reality.
How well is their customer service?
When looking for a printing company, determine how strong well their customer support is. The right company for the job should provide you with 24/7 support and assistance whenever you need it. Other than that, the way they communicate with a potential client should be polite and friendly.
The client management skills and communication should be honest and open. It's best to look for a firm aiming to perform comprehensive services for your company, from personalization to storage, printing, and fulfillment.
Are they reliable?
Imagine waiting for your labels to restock products and that the company hasn't even started on them yet!
The printing company you choose for your printing should be reliable and punctual. Your company must have smooth operations. This is why the company printing your product labels must be on time with their tasks.
Do they provide logistics?
The printer's Logistics services tend to benefit customers in the long run. Regardless of where you are, your printing company should be able to deliver to your doorstep on time. Only a well-established printing facility can work to satisfy their clients with end-to-end services!
What's the Price Quote?
The best quality printing comes with a price tag! A hefty one! Inquire about the quotation that the printer may have in mind. It's better to know what you should be expecting and working according to it! Surprises, in the end, are seldom pleasant! You can always work with your printer to accommodate your required prints within your budget.
Recommendations and reviews!
Inquire about any other names the company may have worked with to determine whether what the company advertises is what you need! Personal recommendations and reviews can go a long way in helping you decide your final step.
Take away!
Hiring the best party for the job may seem a hectic task, with so many considerations to make. Ask the questions above and choose the best printing press to help you print labels for your DIY products! The best companies are bound to give you the best value for your money!
Browse by Category