7 Small Business Management Tips to Run an Efficient Business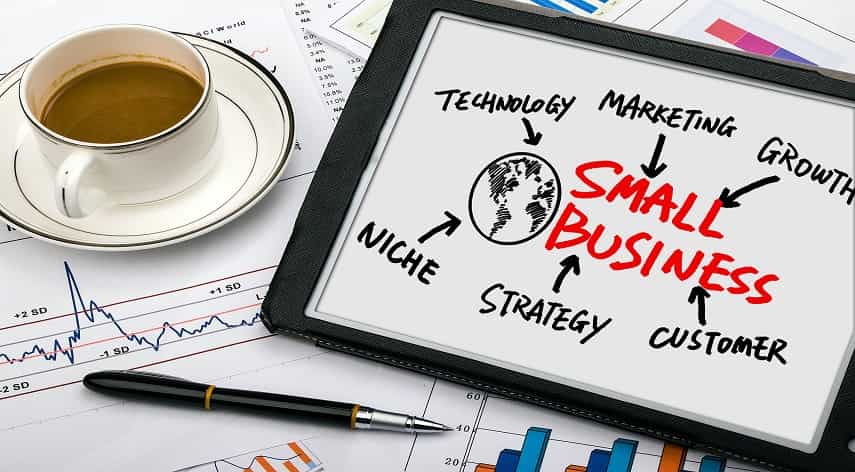 Running a business for a small percentage of the businesses in your population is a challenge. It is not always the road to riches and profits, though you will make good money if you are successful.
It also means you will spend much of your time on the business so you can allow it to grow. But how can you provide great customer service and get the most out of your company?
Here are a few small business management tips that can help you in running your company. Read on!
1. Understand Your Target Market
As a small business owner, it is important to understand your target market. This can help you save money and time on marketing and advertising efforts.
By understanding your target market, you can better determine which marketing channels will be most effective in reaching them. You can also create targeted messages that resonate with your target audience.
Also, it can help you develop products and services that they are more likely to need or want.
2. Create a Marketing Strategy
The most important thing to remember is that your marketing strategy should be based on your business goals. Once you have a clear idea of what you want your business to achieve, you can start to identify which marketing activities will help you to reach these goals.
Don't be afraid to experiment and try new things, what works for one business may not work for another, so it's important to find what works best for you.
Keep track of your results and continue to tweak your strategy as you go. With a little trial and error, you'll be well on your way to achieving your business goals.
3. Stay Organized and Efficient
The best way to stay organized and efficient for small business management is to have a system in place for keeping track of your tasks, both big and small.
Write down or create electronic reminders for what needs to be done and when, and keep all of your documents and records organized in a way that makes sense to you.
Delegate tasks to employees or contractors as needed, and make sure to communicate with them clearly. Having a system in place will help you stay on top of everything that needs to be done, and help you run an efficient small business.
4. Keep Good Financial Records
Doing so can help you keep track of your expenses, income, and profits, as well as help you file taxes and other financial reports. There are a few things you can do to keep good financial records.
Make sure to keep track of all your income and expenses. This can be done by using a software program or simply by keeping a physical ledger.
Make sure to file all your financial documents in a safe and organized place. This will help you stay organized and make it easier to find information when you need it.
Try to keep your financial records up to date. This can be difficult, but it will help you make better decisions about your business finances.
By following these tips, you can ensure that you have good financial records for your small business. This will help you make better decisions about your finances and keep your business running smoothly.
5. Making Use of Technology
As a small business owner, you may be wondering how to make use of technology for small business management. The truth is, there are a number of ways to do this.
First and foremost, you'll want to take advantage of resources like customer relationship management (CRM) software. This will help you keep track of your customers, their contact information, and their purchasing history.
You can use project management software to help you keep track of deadlines, assigned tasks, and progress reports. Also, don't forget to take advantage of Business Internet Service to use social media and networking sites to connect with potential customers and partners.
By utilizing these tools, you'll be well on your way to streamlining your small business management process.
6. Hiring the Right Employees
In order to hire the right employees, business owners should identify the key characteristics and skills that are necessary for the position.
Source candidates from a variety of channels including online job boards, employee referrals, and recruitment agencies. Once a pool of candidates has been identified, conduct interviews and assessments to identify the best fit for the role.
Also, extend an offer to the candidate that best meets the needs of the business. By taking the time to hire the right employees, business owners can set their businesses up for success.
7. Creating an Effective Business Plan
The process of creating an effective business plan for small business management begins with a clear and concise executive summary.
This should be followed by a description of the company, its products and services, target market, and competitive landscape. The financial section of the business plan should include pro forma statements, assumptions, and sensitivities.
The management team should be described in detail, and the plan should include an exit strategy. Also, the business plan should be realistic and achievable.
Learn More About Small Business Management Today
If you want to run a successful small business, you need to be efficient. These small business management tips will help you do just that.
From streamlining your operations to automating tasks, there are many ways to make your business more efficient. Implement these tips and you'll be on your way to running a small business.
Did you find this article helpful? Visit more of our blogs!
Alfred Williams
Hey everyone! My name is Alfred Williams and I am passionate about business and finance. I have been working and managing in these fields for over 10 years. I have expert knowledge of market strategies, financial analysis, and decision-making processes. I also have experience in consulting and budgeting. I'm excited to use my knowledge and expertise to help others achieve their goals. Follow me for the latest insights on business, finance and decision-making. Business, finance - let's get started!
Browse by Category