Smart Reasons For Getting a Business Loan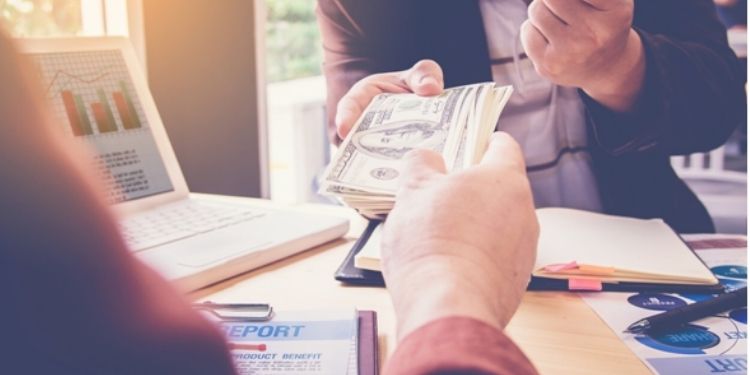 When you are looking for funding resources for fulfilling your business needs, then there are many loan options available for you. From small businesses to big corporations, everyone needs funds sometime or the other, and it is inevitable.
Any business needs like expansion, stocking up inventory, recruiting new candidates or equipment purchasing requires finances. Not everyone is capable of paying out of their business; getting a business loan has become vital. Here are the smart reasons which will let you know why you require a business loan:
Expansion Of Physical Location:
Sometimes when our business grows, we outgrow our current office space, and it is not something we can avoid. When your business grows, you should develop and expand yourself together with it. Whatever might be your business type, when you think you are ready for a physical expansion of your business, then don't worry about finances.
Shrinking your business into a limited space will not help you; it will only make you lose money. Everyone will not have the funds for a physical expansion of a business. But a business loan is specialised in providing the needed funds that will help you achieve it for your business. When it is an expansion of business, then the amount required for it will be very high.
You should analyses your requirements and the cost that will come towards your goals. When you have things ready, you can easily find out the amount you need as a business loan. Once you finalise it, you can apply for a business loan with the amount and flexible repayment options. You should make sure to choose the repayment tenure that best suits your finances to make sure you get enough time to adapt with repayment.
Improving Credit Score:
If you have large-scale funding needs in the future, then you should make sure to have a good credit score. A good credit score speaks about you and your business success and your credit value ratio. When you have a well-toned credit score, then you don't have to worry about your future financial needs. When your credit score is high, it means you have repaid your loans on time without any defaults.
Whereas when you are suffering from a lower credit score and will need high scale funds in the future, then you can apply for a short-term business loan. When you get a short-term loan and repay without any defaults, then your credit score automatically shoots up. This method will not only improve your credit score but will also create a good impact on you and your business with the finance provider.
Purchasing Of Equipment:
When your business requires new equipment for operations, then you can look for a business loan. A business loan can assist you with any business needs and purchasing equipment for your business is a part of it. Each business will require different machinery and equipment, depending on your business requirement, you can apply for a business loan to buy it.
Business equipment is a very costly affair, and you cannot get it with the funds that you have in your hand. A business loan is a perfect solution for your problem in that case. You can take a long term business loan that will help you repay it quickly without any defaults or delays.
Stocking Up Your Inventory:
Each business runs differently and will have different financial needs. Similar to purchasing equipment, stocking up your inventory is another factor that you should make sure of. When you want your business to be fruitful, you should understand it well and work towards it accordingly. When you analyses the market correctly, you can understand when the prices go down, and when you stock up your inventory at those times, you can save a lot.
When you are in those situations and don't have money to stock up your inventory, then a business loan can come in handy. You can avail the funds you need and stock up your inventory to gain higher revenue towards your business. So never lose an opportunity like that and make sure to get it going with a business loan.
A Business Opportunity Higher Than Your Potential Debt:
Good things don't happen often, so you should be ready to take it when it comes to you. Sometimes in business, you will receive a great opportunity that you might not always get or can imagine. In those circumstances, you should never avoid it just because you don't have enough funds. Funds will come today and go, but the success in your business is vital.
Each business will have a time where they will get an opportunity that which they fulfill will help them get a hefty revenue. Chances like those will not be common often, so even when you don't have the needed finances, you should be ready to take up the opportunity with a business loan. With a business loan now you can fulfill the chance and make sure to repay the loan without any messing up. But make sure that the revenue you gain is higher than that of the debt you have got for ensuring security and safety.
Recruiting New Employees:
Expansion and growth of business mean that you need more resources. Whenever your business grows, your team grows as well, so you will need talented individuals who can help and support you throughout the journey. Each business will need different types of talents as they grow depending on their industry. Recruitment is not an accessible business where you can ask someone to work for you.
Finding the perfect individual to fit in the role you have is essential, and it will ensure that your business becomes successful. Also, recruiting an individual means providing them with a good salary, office space, equipment and employee benefits. It would be great if you are sure that you have the required funds for all those things and you can handle it within your expenses. No, not every business is capable of doing such a thing, you might need a business loan to fulfill those opportunities.
Whatever might be your financial requirements, you should make sure to analyses your income and expenses and then think if you can afford to fulfill it without a loan. Only when you are 100% sure about having a security amount and extra expenses, you can take it forward. Else, it is always best if you opt for a business loan after thorough research.
The fund is the primary source that makes any business run without any trouble. But some circumstances will make us leave no choice other than getting a loan. You can get a customised business loan that will suit all your business requirements without troubling you. Analyzing your income and expenses will let you find out the exact limit of how much loan amount you can get. Always make sure that you don't over borrow and make yourself drown in debt.
Browse by Category