How to start a wedding event management business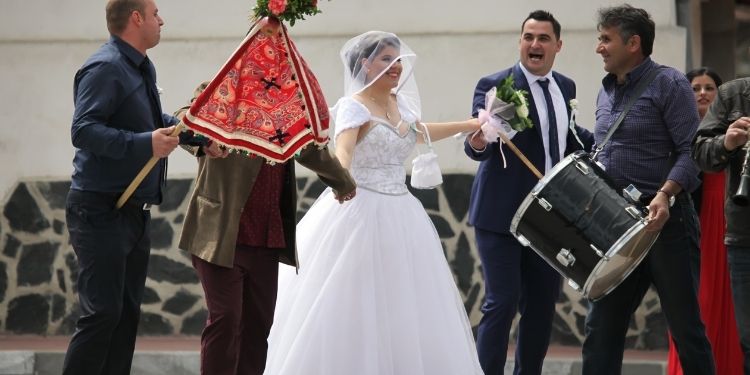 A profession in event management may be ideal for you if you are incredibly systematic and have a fine eye for detail. The options are limitless, from corporate events and trade shows to music festivals and award shows in this niche. Out of all the available options in event management, we believe that weddings planning is one of the fascinating ones. And if you're considering a career in this field, you definitely cherish love and the grandeur of weddings. However, if you wish to start a successful wedding event management business, you'll need a strong business plan beforehand. 
This is because wedding planning is one of the most challenging tasks in the event management industry. It's also one of the most demanding and rewarding career options that you would want to step into. And if you are planning to get into this profession too, you should know that there's a lot of things in your court, from choosing a venue, decor, and menu to deciding the invitation design and hiring a DJ. And the list just doesn't end here. Wedding planners manage every little part of the wedding event, and they are responsible for making sure that everything at the venue is meeting the couple's expectations. No matter what size the wedding is, things should be well planned and synchronized in your business. 
5 Steps to start a wedding event management business
There are many ways in which you can learn how to start a wedding event management business; perhaps we have listed down a few steps that will help you get started. 
1. Choose a name and services that you wish to offer in your wedding event management business
The first step you need to take is to decide on a business name, check its availability, and verify it with your state authorities. Once you have done that, the next thing you need to do is choose the services that you wish to offer in your wedding event management business. Wedding planners usually offer a wide range of services. Thus it would be best to decide which ones you want to offer before you start setting up your business. 
2. Prepare a detailed business plan
If you have decided to get into wedding planning, then there's no denying that you're already great at planning and managing things. Thus this should be an easy step for you. You'll have to create an effective business plan before you can get your wedding event management business out in public. You can take help from experts or use a business planning tool to hasten the process. Just make sure you consider the important factors irrespective of your approach to writing your business plan. 
A typical business plan should include your business summary, market study, list of services you'll be offering, marketing strategies, sales approach, financial investment, and a lot more. It should include contractors you plan to work with within the course of your wedding event management business. An effective business plan will help you lead and turn your startup into a profitable business. 
3. Complete the legal formalities
You will have to seek professional help to complete the legal formalities of your business. You can discuss with a legal practitioner to help you create contracts that you intend to use between you and your customers. This is because wedding event management involves your blood and sweat, and you must ensure that the customer signs a contract so that you don't lose finances if they decide to lay you off. Other than this, you need to hire an accountant who will help you with bookkeeping and filing taxes for your business. 
4. Acquire funding for your business
You will need funds to run any business, and wedding event management is no exception. The initial costs of starting a wedding planning venture aren't usually high, especially if you work from home. Nevertheless, you will still have to acquire funds for expenses that you cannot cover. In such instances, you can get funds by getting a business loan or may get yourself a business partner. And as you have a solid business plan already, you can utilize it to prove to investors that your wedding event management business is a profitable venture to invest in. 
5. Promote your wedding event management business
Last but not least, you will have to start promoting your business. You can book a stand at trade shows and events to promote your wedding event management business. Also, create a website and run ad campaigns to reach audiences on the Internet. Having a website for your business means allowing potential customers to know about your services and reach out to you at their convenience. You can also advertise in the print media and hand over your visiting cards to people you meet. You can connect and deal with event planners (other than your niche) to give your reference to clients looking for wedding planners. Lastly, you can also offer to plan and manage an event free of cost to create brand awareness and bring your business out in public. 
You don't need any particular educational qualifications to get into the wedding event management business. Ultimately, it's about exceeding all limits to make your customers happy and turn a dream event into reality. And now that you've read this post, you already know how to get into the business. 
So, are you ready to become a wedding event planner? If your answer is affirmative, we wish you good luck as you begin to put the above steps into action.
Browse by Category