7 Steps to Take After a Car Accident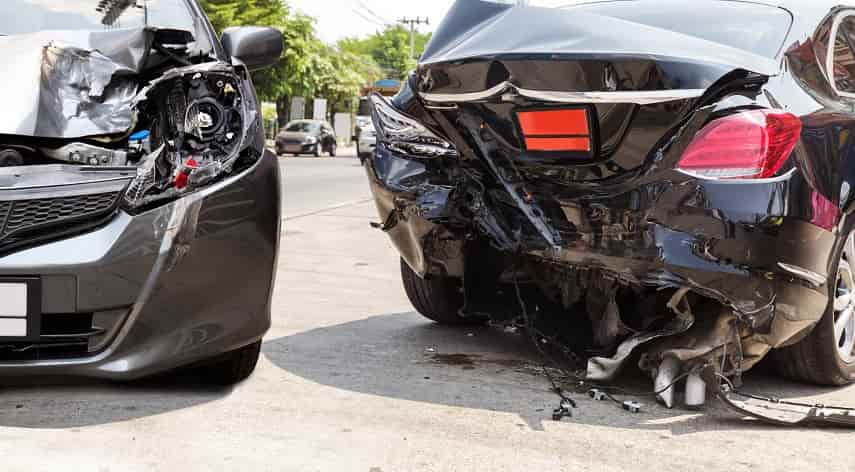 Car accidents happen every day, claiming hundreds of lives and leaving thousands of other people recovering from long-term injuries. While many people assume that insurance companies should take care of everything after a car accident happens, nothing could be further from the truth.
To ensure you can protect your rights if you're in a similar situation, here is a short list of what you must do if you are ever involved in a car accident. Let's get started!
1. Understanding Insurance Policies
Whether you have comprehensive coverage, collision coverage, or only liability, knowing the terms and conditions of your specific policy is important for receiving the best outcome possible. It's important to know the details about the definition of an "at fault" accident, which determines who pays for damages.
Understanding the limits placed on coverage, such as the amount of the deductible, will tell you how much you can expect to pay out-of-pocket in case of an accident. The terms and conditions of your policy will also provide information regarding the limitations of medical coverage and the types of other benefits that might be available.
Knowing these details before an accident helps you make the best decisions when filing a claim after an accident.
2. Gathering Accident Documentation
Gathering accident documentation is an essential step to take after a car accident. The documents collected should include:
Police and medical reports
Photographs of the accident
Statements from each party and any witnesses
Repair estimates for vehicle damage
Copies of insurance documents
It is important to collect all the required proof of the accident, as the documents can be used as evidence in a potential legal case. It can provide useful information to assist in filing a claim.
After any incident, it is important to obtain contact information from all involved, including names, contact information, and insurance information. Other documents may come in handy, including license plate numbers and evidence of any visible injuries that occur as a result of the accident.
Accurate documentation of the accident is essential for seeking the necessary legal remedy for any damage or injury.
3. Visit a Chiropractor
Doing so can help to reduce pain, fight inflammation, and restore movement. A chiropractor can make an accurate diagnosis of the type and extent of your car accident injuries and administer the appropriate care plan to make you feel better.
This could include adjustments, ultrasound, electric muscle stimulation, massage, and other therapies to reduce muscle spasms and aid in recovery.
It also helps to reduce scar tissue and restore healing in the affected area. A series of treatments may be necessary in order to bring the body back to its pre-accident functioning state.
Visiting a chiropractor after a car accident is important not only for immediate relief but for long-term health benefits as well.
4. Understanding Legal Rights and Options
Everyone should understand their rights and options. Including what benefits may be available to them and what their liability might be. It is important to contact a lawyer as soon as possible after the accident to determine what rights may be available and what legal options you have.
Depending on the severity of the accident and the laws in your state, you may have the right to seek compensation for your losses, such as:
Medical bill
Lost wages
Vehicle damage
Pain and suffering
If you are found liable for the accident, you should consider consulting with a lawyer to determine all of your rights and options, including possible defense strategies. It is imperative to understand legal rights and options after a car accident to best protect your interests and receive the compensation you are entitled to.
5. Talk to a Car Accident Lawyer
If you have been in a car accident and are seeking legal help, it is important to talk to a car accident lawyer immediately. A car accident injury lawyer can advise you on the best course of action and inform you of your rights and remedies.
They will be able to help you determine who is liable and provide advice on what steps you may need to take in order to receive compensation for your medical bills, car repairs, and other damages.
Depending on the state you live in, a lawyer may be able to handle your case. They will negotiate with the at-fault party's insurance company on your behalf to ensure you receive the maximum compensation.
Having a lawyer involved in the case can provide an additional layer of protection. They can ensure that you receive the compensation you deserve.
6. Evaluate Your Vehicle Damage
It is necessary to assess the damages in order to obtain a repair estimate, ensure that you are properly compensated, and make sure the repairs are carried out correctly.
Check the exterior of your vehicle, including the wheels, headlights, and bumpers, for any damage. Then, take a close look at the engine and other parts to identify any mechanical issues.
Also, inspect the interior and make sure all of the panels and seating are properly in place. Lastly, consult a mechanic and allow them to further evaluate the damage.
Once this step is completed and you have informed your insurance provider, you will be able to start the process of getting an accurate repair estimate and getting your car back on the road.
7. Remain Calm and Secure the Scene
Remaining calm and securing the scene after a car accident is important for many reasons. It is important to stay calm in order to assess the situation and ensure everyone is safe.
Taking command of the situation will help ensure that emergency services can respond more effectively and that those involved are not placed in any further danger. Securing the scene will also help ensure that evidence is not accidentally destroyed or removed.
This evidence can help in determining the cause of the accident, which is especially important in the case of insurance claims. It helps ensure the safety of those involved and helps ensure that the accident is resolved in a timely manner.
Know What to Do After a Car Accident Starting Today
After a car accident, take the necessary steps to protect your health and safety – call 911, document what happened, and exchange information with the other driver.
Furthermore, contact your insurance agent or a car accident attorney to ensure you have all the necessary legal protections. Take action now for peace of mind later.
Did you find this article helpful? Visit more of our blogs!
Browse by Category